Turning Colder
Friday will see a change starting to come through, but it'll not be without its complications. Across the northern half of the country, winds will be swinging round into the northeast at this stage, bringing colder air with them. Further south, we'll have yet another low moving in from the Atlantic - and the track on it is still quite uncertain.
So, ignoring the finer details for now, it's likely to be a cloudy, showery day, with blustery wind - this starting to feel quite bitter further north, with the showers turning increasingly wintry. By Saturday, the low is likely to be right across the country, although it may be that it zips through a bit more speedily and clears east earlier in the day than shown, to leave all parts in the northeast wind, sooner rather than later.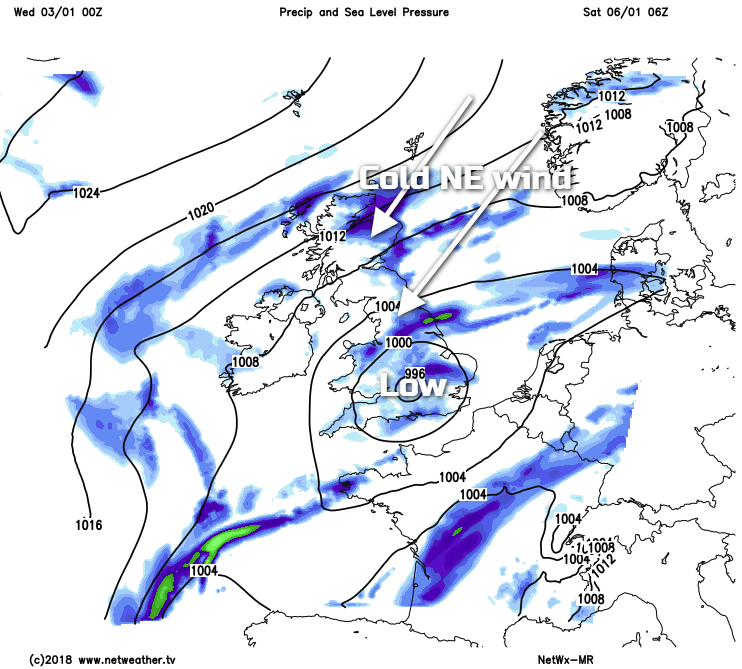 By Sunday, the weather will settle down a little, with high pressure not far from the north of the UK. It'll still be cold though, with the keen northeast wind continuing to blow in a few wintry showers. Closer to the centre of the high, across Scotland, much of Ireland and perhaps also northern England, winds will be lighter. So expect a hard frost, early and late.