The far East of Scotland and England may see some brightness first thing, but the weather remains in a very unsettled mood for the return to work this morning. In a quickly changing situation, we have yet more Atlantic systems crossing from West to East today and for much of the coming week. That'll mean wet and even stormy weather at times, before it turns much colder from the North into the weekend.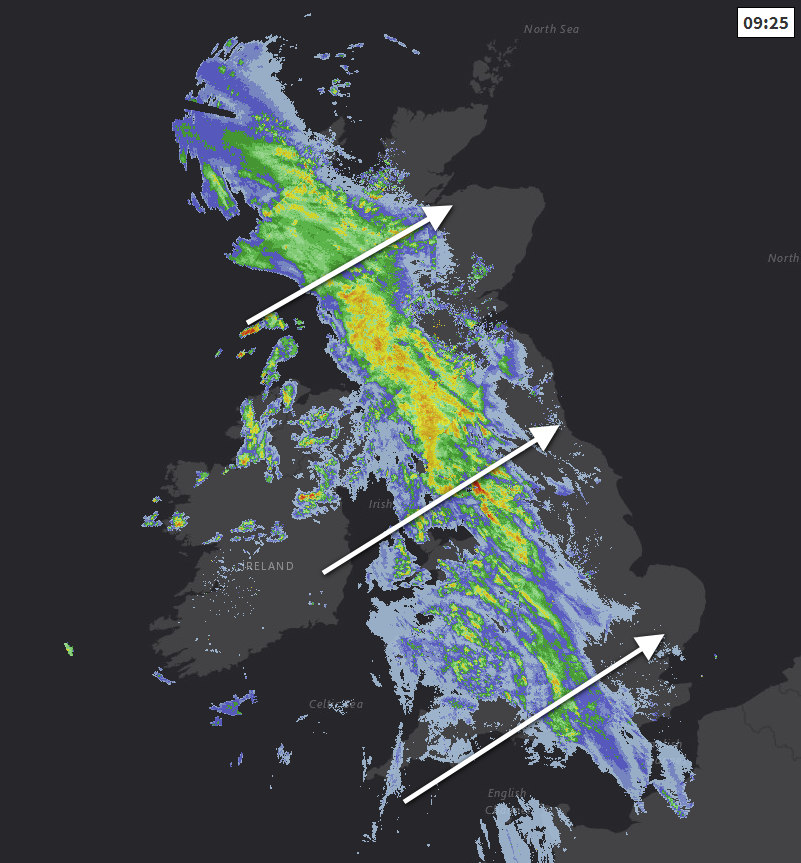 Check the live rain radar here.
Northern Ireland, West Wales and the South West have already turned wet, this spreading to most parts during the morning. The rain will be heavy across the North and Scotland, but somewhat lighter and patchy further South. Snow is likely over Scottish hills and the North Pennines, with snow perhaps falling at lower levels in the far North for a time. A clearance to sunny intervals and blustery showers, however, will soon reach Northern Ireland, spreading to some other western areas by mid-day.
The afternoon sees remaining rain clearing to the East, leaving brighter weather with a scattering of blustery showers mostly in the West, where some will be heavy. In a rapidly changing situation though, more cloud and outbreaks of rain will be moving into Northern Ireland and parts of Wales by dusk.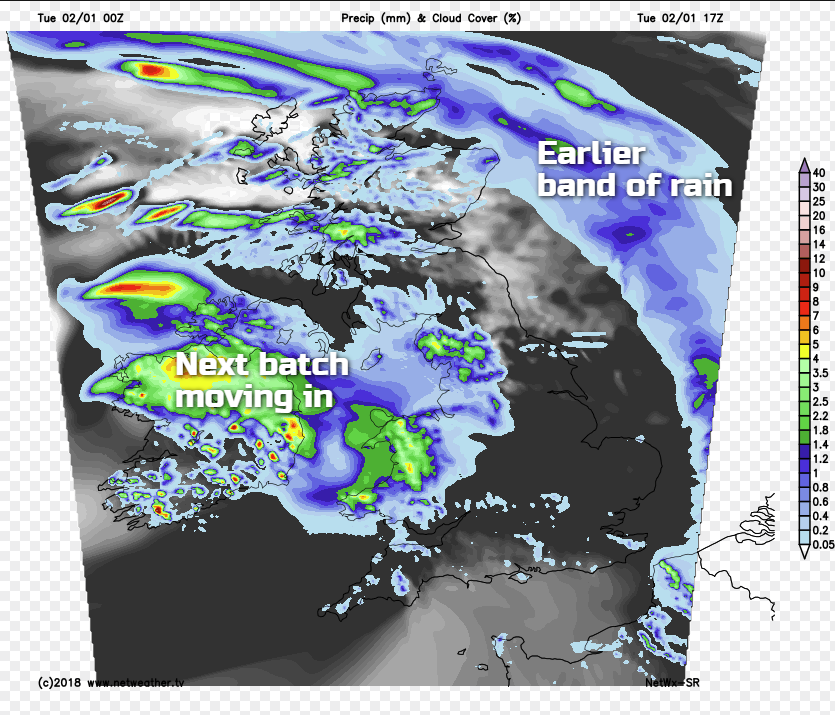 Southerly winds ahead of the rain veer South West as the weather clears, becoming fresh or strong with gales in exposed areas, before moderating towards dusk giving a brief lull. It'll be colder in the far North, with the thermometer here struggling to get above 4 to 6C but milder further South, with top temperatures 6 to 9C across Northern Ireland and in the North and 10 or 11C in the South.
Storm Eleanor
The evening brings some concern, as storm Eleanor arrives as a small but vigorous and deepening depression crossing the country prompting weather warnings later today.