Into the New Year and an alternating pattern emerges, at times mild Westerly or South Westerly winds, but also with a colder Polar Maritime air mass brought with Northwesterly winds. At this stage, it is looking much colder again across the Alps for Monday and Tuesday, with milder conditions winning out for the rest of the week, but with colder conditions hanging on in eastern parts of the Alps for midweek.
Temperatures
As different air masses pass over the Alps, there are large temperature variations on a day to day basis.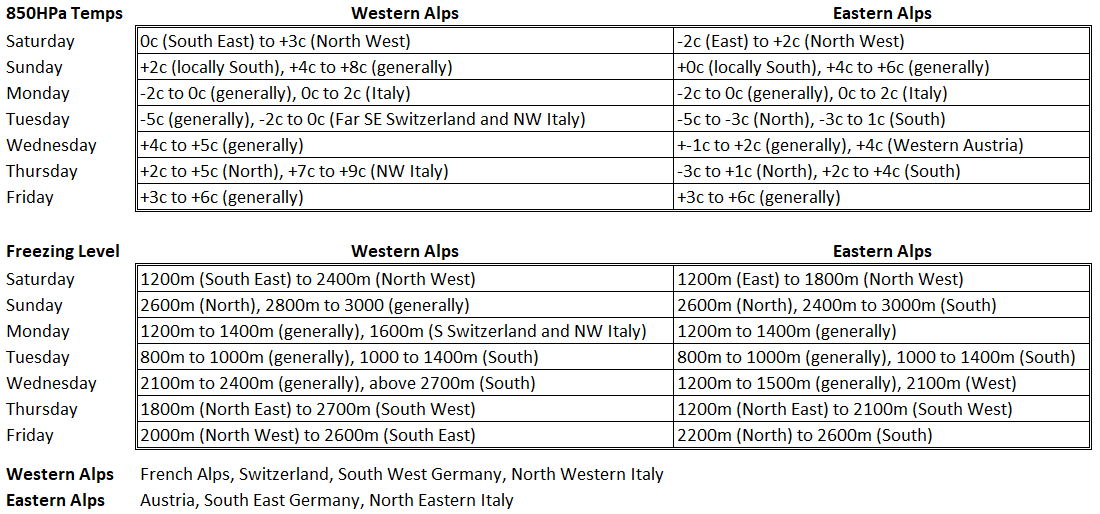 Precipitation
With High Pressure to the South West and Low Pressure to the North West, it appears that a succession of fronts will edge across the Alps over the next week.
With so many fronts and such widely varying Freezing levels, trying to pinpoint exact snow times and amounts is very difficult.
However, on a board brush approach, over 100mm of precipitation is currently expected for the French Alps, NW Italy, through much of Switzerland, Liechtenstein, SE Germany and NW Austria. Looking drier over other parts of the Alps, but nowhere is currently expected to remain completely dry.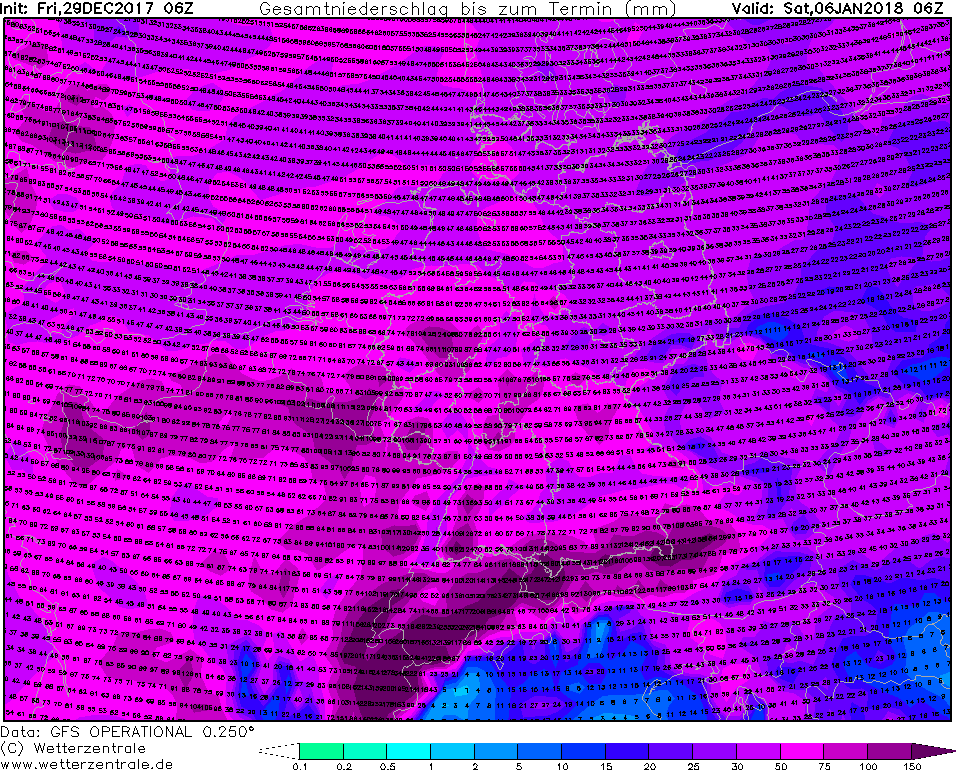 In the high precipitation zone, Over 2000m will see a largely snow event with well over 1m of snow in some places.
Around 1500-2000m, most of the precipitation this weekend and for the first part of next week will fall as snow. However for midweek onwards next week, there will be more of a wintry mix, especially for Western parts of the Alps.
Around 1000-1500m, more of a wintry mix generally, with snowfalls possibly restricted to early parts of the weekend, and early next week, with more milder weather on Sunday and from Tuesday onwards. Exact details will vary considerably from resort to resort.
Below shows the precipitation expected on different days according to GFS, it is very noticeable how similar to the precipitation zones are on different days.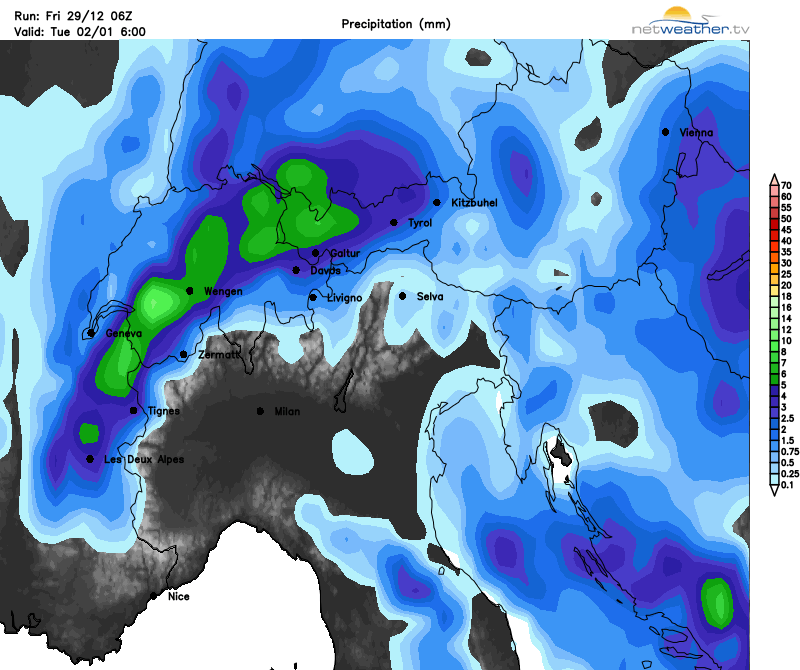 Summary
A very mixed week, some very heavy snowfalls possible over medium to upper slopes, but more of the way of rain or a wintry mix at lower resorts. However, some great conditions are likely over higher slopes going forward.