Despite a milder weather theme being with us for the next few days, it's still been a chilly night overnight a frost in some central and many eastern parts. There's also some mist and fog that'll take a bit of time to clear as well this morning, but beyond that, we're set mostly fair today.
Temperatures today, will reach 7-9c for a good part of England, Wales and Northern Ireland. Southern Ireland will be the mildest spot at 10-12c, with Scotland and the far north of England coolest at 5-8c. Although the far northwest of Scotland could buck that trend to reach 10c as well. For the bulk of the country winds are going to be light, but initially across the far northwest and eventually more widely over Northern Britain and western Ireland, they're going to increase - with gales possible in exposed spots.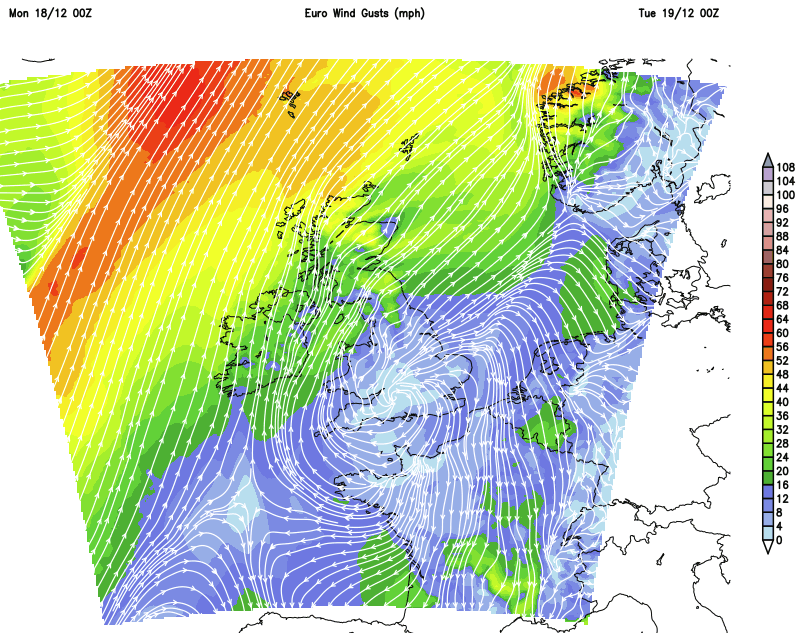 With the blustery winds, some showery rain will make it into the northwest of Scotland into this afternoon and overnight. Elsewhere tonight, it's a north-south split with the blustery winds and extra cloud keeping temperatures up across the northern half of the UK. Whereas further south under lighter winds and clearer skies, another frost, with some mist and fog patches, is likely, especially in central, southern and eastern parts.
Into Tuesday the winds stay blustery in the north, with that windier, cloudier and milder weather spreading southeast through the day. There'll be some showery rain on the leading edge of that change too, but mostly not amounting to much. The more significant wet weather of the day will arrive later into the far northwest, this time on a cold front which is going to be hanging around Scotland, northern England and much of Ireland through midweek.