The weather's been 'chopping and changing' for much of this month, with bouts of cold northerly winds from the Arctic, being followed by somewhat milder intervals from the West. This process looks like repeating itself over the next few days with another northerly 'blast' today, although not as cold as the last one, before milder air off the Atlantic slowly returns over the coming weekend.
While temperatures are generally just above freezing first thing, it's an icy start in areas where skies have cleared after overnight showers. Parts of the South East are beginning wet with sleet in places, but this'll soon move away. We also have isolated freezing fog patches that'll slowly clear through the morning. Otherwise, central southern England, many western areas and southern parts of Northern Ireland should have a mostly dry morning with sunny spells and only isolated showers. Over the North and East of Scotland, eastern England, Pembrokeshire and the South West, however, the showers will be more frequent, with perhaps a few coming through the 'Cheshire Gap' to affect parts of the West Midlands. The showers will fall as rain, hail or sleet, but as snow mostly on hills.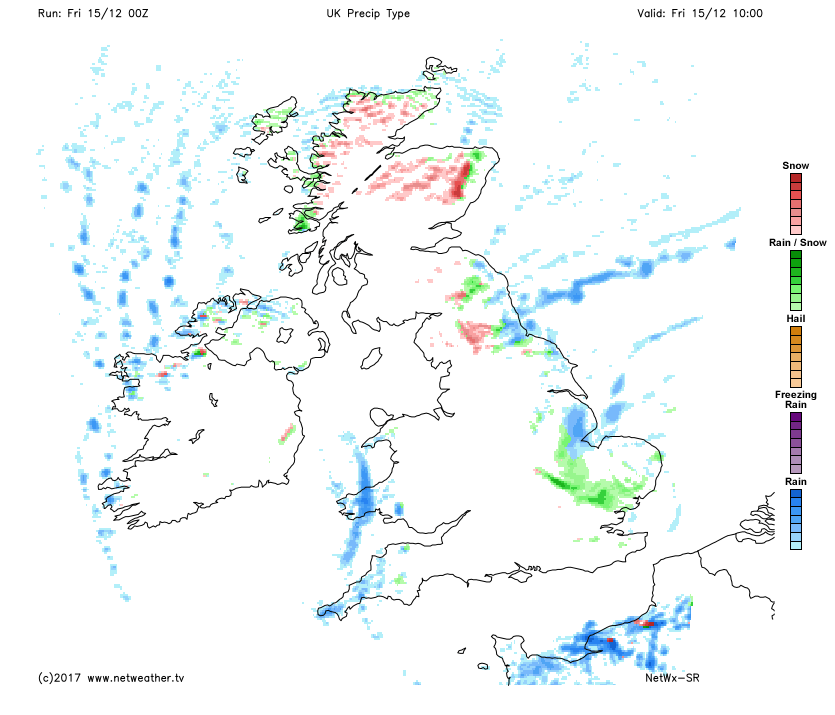 Through the afternoon, the showers should eventually become largely confined to the North and East of Scotland, eastern coastal counties and exposed coasts of Dyfed and Cornwall. A few could still affect parts of the West Midlands, with the showers continuing to fall mostly as rain or hail, but as sleet or snow on hills from the Pennine and North Wales hills northward. Elsewhere there'll be further sunny spells, ending the day on a fine note.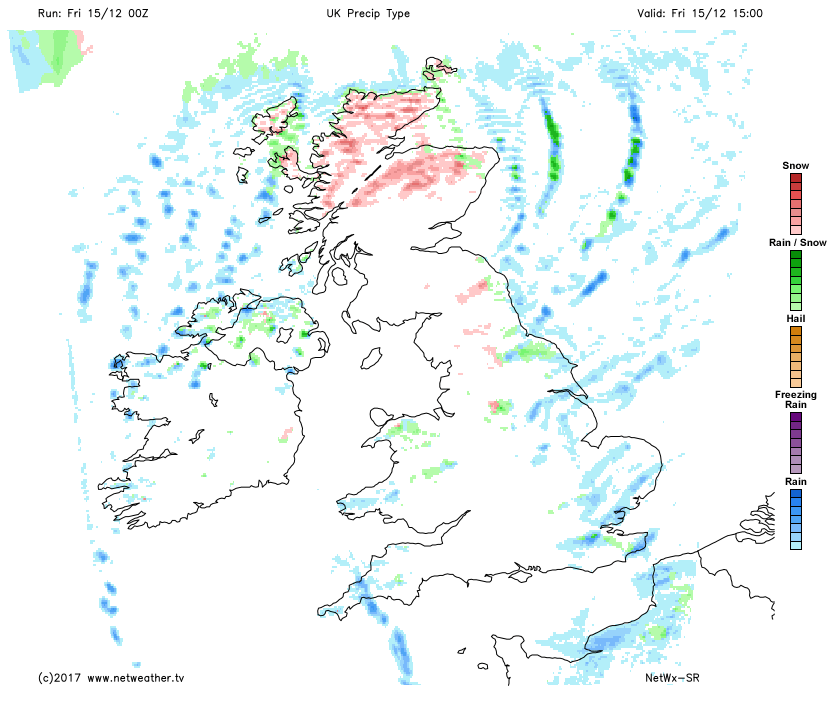 A raw North or North West wind will be fresh or strong at first across exposed coasts of Derry and Antrim and perhaps for a while over northern Scotland before moderating a little towards dusk. Despite the sun, however, temperatures get no higher than 2 to 5C in the North and 6 to 8C in the South.
After dark, the North and East of Scotland and districts towards the East coast will continue to see a few showers wintry in places, with a few still filtering through the 'Cheshire Gap', before largely fading overnight. As skies clear and a North West wind decreases there'll be a widespread slight, locally moderate frost as temperatures fall to between -4 and 0C, with Northern Ireland probably more cloudy and somewhat less cold by morning.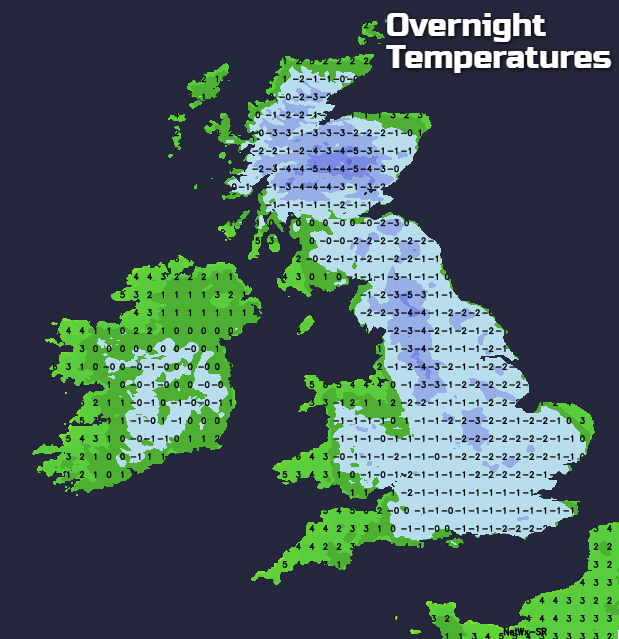 For most, Saturday will dawn fine and frosty. There'll be a few freezing fog patches however that'll tend to linger, but most of Scotland and central and eastern England will be dry with sunny spells through the morning. Cloud over Northern Ireland will give patchy light rain or drizzle, this spreading to much of Wales and the South West. It should largely continue this way into the afternoon, but with some cloud moving into North West England and perhaps the West of Scotland later.