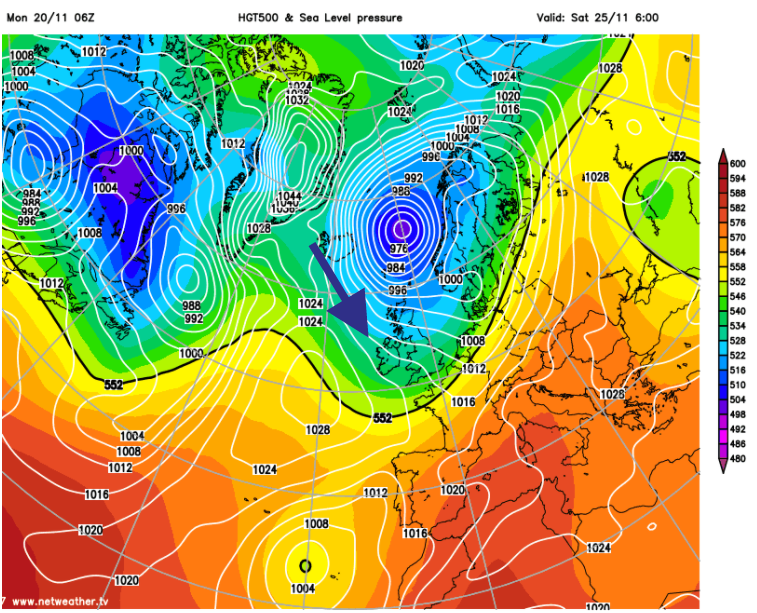 By the end of the week model timings diverge for frontal rain clearing from southern Britain. There are clear signs that cold air will pour down from the north, bringing a chill to all parts of the UK by Friday/Saturday and stay for the weekend. In this colder air, snow is possible. This could be as sleet and snow showers in the flow, mostly for northern and western fringes or on the back edge of a frontal band. As the cold air digs southwards, it could reach frontal rain over England and Wales. this might for a time result in from falling wet snow and accumulations over high ground say in Yorkshire, the Peaks and Welsh mountains.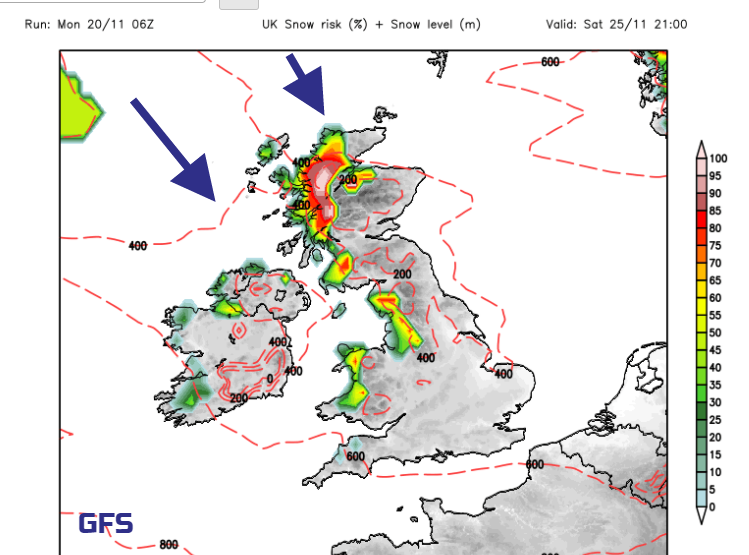 Another option for Saturday is that the frontal band has cleared more quickly and it is just wintry showers in the NW flow on an otherwise cold, bright day.
Report your snow here, on the Netweather community forum, or use #uksnow. Plenty more chat and cold/snow discussion too.