The ingredients are coming together, Arctic air seems to want to visit every weekend this month. Frosts and a chill, with bands of rain coming up against cold air, or showers in a NW flow. Parts of Highland Scotland started the working week with a covering of snow. That was about it, but there could be more over the next few days.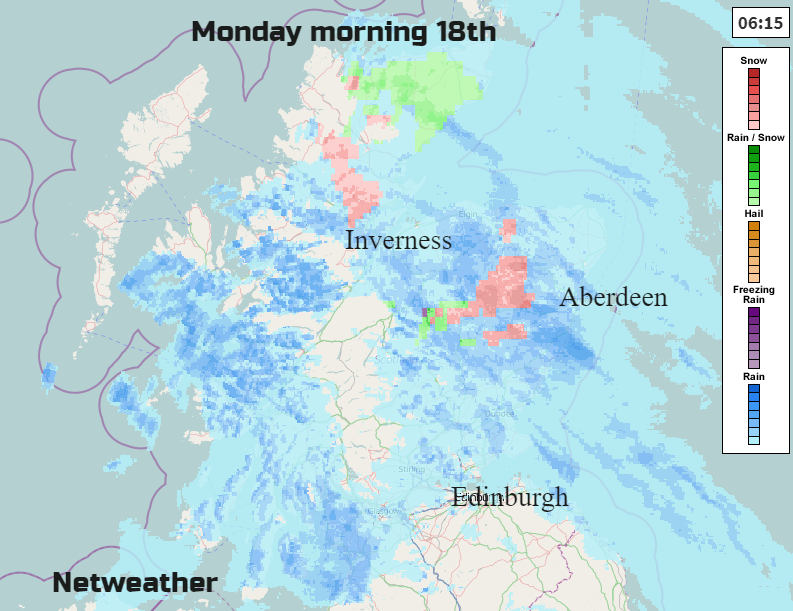 This shows areas of rain (blue), wintry bits rain, sleet, wet snow as green and then the pink areas can show snow. So for Monday morning, it was the Grampians and NW Highlands getting a bit of the white stuff. Netweather Radar, also available as an Android app (iOS version coming soon).
For much of the UK this week will be mild and windy, it is just northern Scotland that keeps the cold air and a brisk East wind.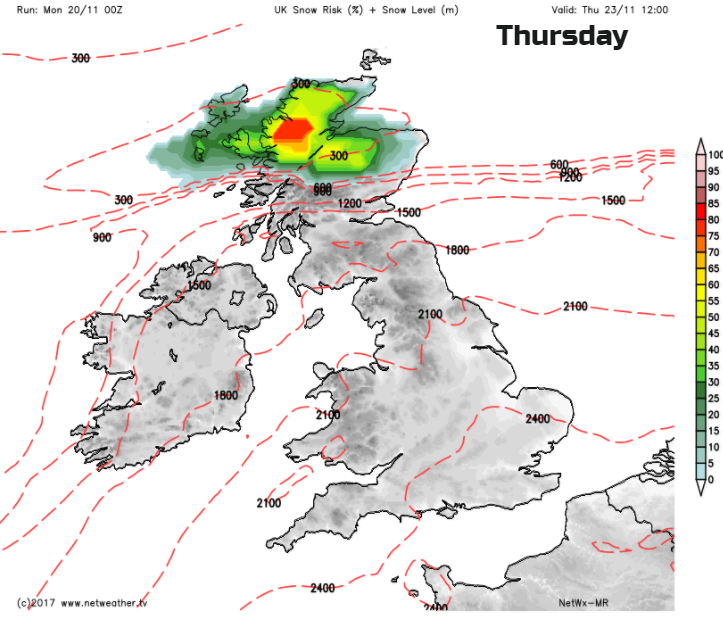 Through Wednesday night into Thursday snow is likely for inland northern Scotland. Over the high ground there could be significant snow, 10s of cms above 400m, maybe lower during Thursday. This chart show the areas at risk from snowfall, and the heights in metres above sea level. It looks likely that even to lower levels there will be sleet and wet snow for northern Scotland on Thursday. Met Office now have a Yellow Be Aware warning for Snow on Thursday morning.