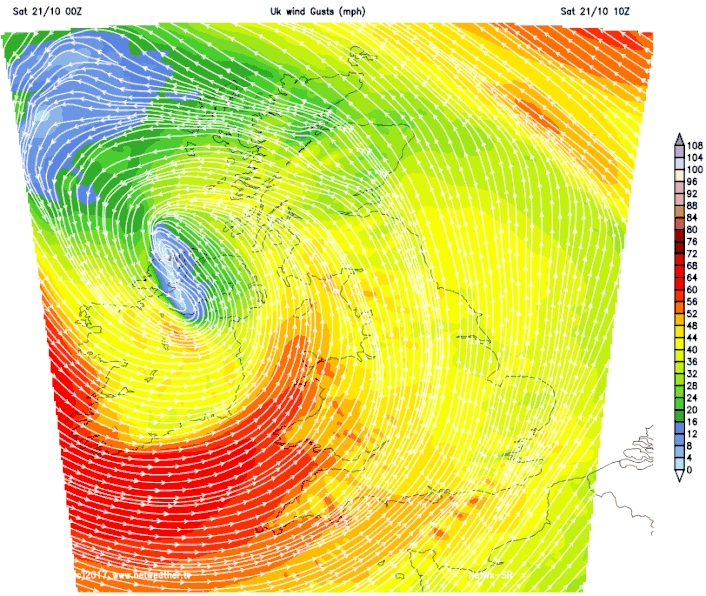 Into tomorrow morning, with Brian still in the North Sea, not too far away, it stays blustery, but winds will be lighter than today. There'll be some showers around, especially running down from the northwest, but those further southeast could well miss them altogether. It'll be a cool feeling day, especially taking into the effects of the wind, but there will at least be some sunny spells - especially in more sheltered regions.
Later in the day, the next batch of rain will be showing itself across Ireland, and that's going to mean Monday starts wet for many parts of Britain. It'll clear much of the country by the end of the day though, leaving the chance for some late sunshine or brightness, with just a few showers. That respite won't last too long though, as the next system makes a move in from the west overnight and into Tuesday. This one will bring some stronger winds, especially for the far north of the country.
Midweek keeps some outbreaks of rain with us, but the wind will be swinging into the south by this point, starting to pull up warmer air. It's a long way off at this point, so subject to change, but take a look at the forecast temperatures for Thursday, 23c showing for some, that's very warm for the time of the year.