Storm Brian is with us to start this weekend, so if you were hoping for some Autumn sunshine, and the opportunity to cut the grass one last time this season, today isn't the day. It's Met Eireann who named Brian, as the most significant effects will be felt over the south of Ireland, but even so, coastal regions of southern and western Britain, in particular, will see gales or severe gales. With the added threat of some coastal flooding (See the latest flood warnings here).
Currently Mumbles Head in south Wales leads the way wind wise, with a gust of 71mph a little earlier. Other coastal regions in the west and south of England and Wales will also peak at similar speeds, inland, 45-55mph is more likely.
The first spell of rain from Brian moved through overnight; now we're left with a more showery regime. Although some of those will tend to gang up into bands in the west, before moving southeast. The radar from earlier shows the rash of showers which have already developed - see how they're spiralling around the low which is currently over Ireland.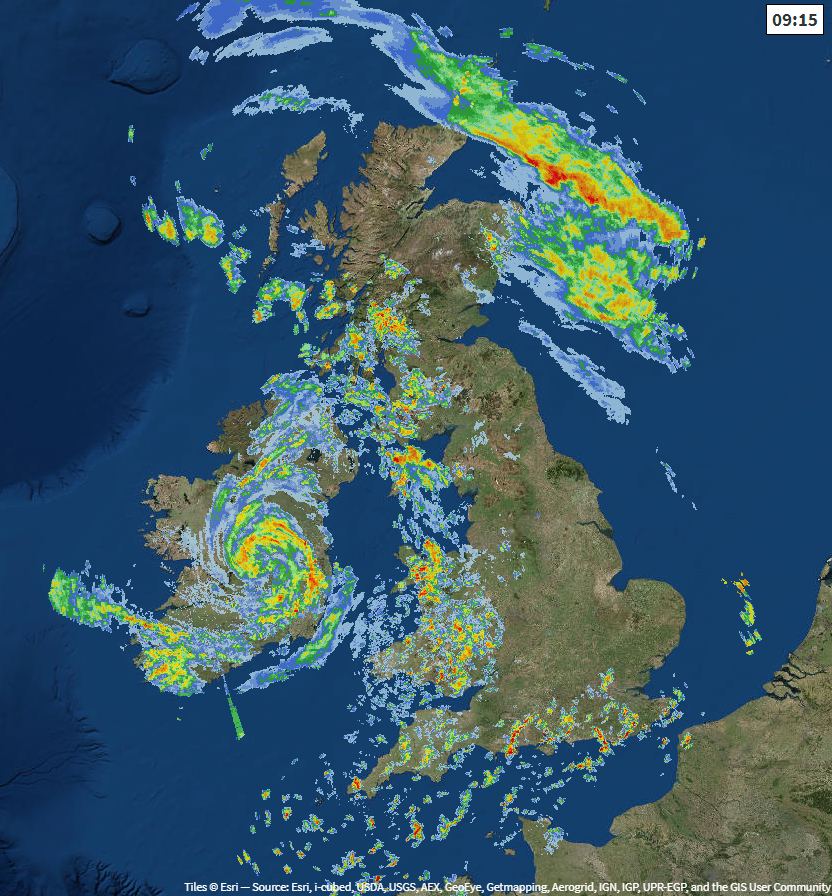 There is a risk of storms today, take a look at the storm forecast for more details.
The low will move over from Ireland and into southern Scotland later, then out into the North Sea overnight. As it makes its move, the stronger winds will be further north, affecting Northern England, North Wales, Northern Ireland and the South of Scotland. By this point, the gusts are likely to reach around 60mph in exposed places.