Autumn has really arrived now, with storm 'Brian' tomorrow already prompting several yellow warnings of severe gales and flooding, especially along parts of the South coast, and an orange warning for coastal parts of Ireland.
We'll also see the other face of autumn today, in a messy start that's giving a good deal of grey, damp, misty weather, mostly in central and eastern areas where there's also patchy rain. It's an improving weather picture though, with brighter conditions already over the South West, parts of Northern Ireland and West Scotland, spreading to all but the far North East through the morning. There'll be some sunshine, and it'll become mainly dry, but it won't last.
While there'll continue to be sunny intervals in places into the afternoon, cloud amounts will vary and will be increasing more generally across Northern Ireland and the South West. This'll bring some rain, with probably a few showers breaking-out ahead of it across the South and West of Wales and the West Country. Mostly light or moderate westerly breezes will become South West or southerly through the day with afternoon temperatures mainly in the range 11 to 15C.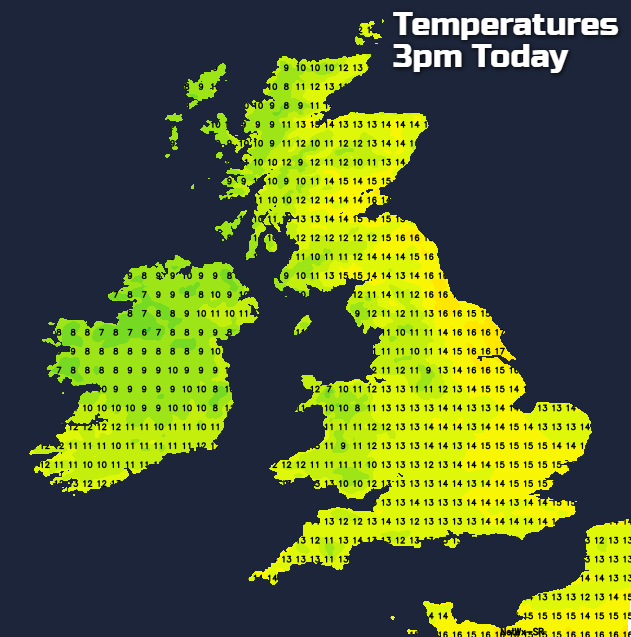 Many central and eastern areas start dry after dark, but all parts eventually see a spell of rain either during the evening or overnight as a frontal system 'sweeps' quickly across the country from the South West. This'll be ahead of storm 'Brian' that'll be approaching Northern Ireland towards morning. The rain will be heavy in places followed in the South West and West, by a scattering of blustery showers. The wind will freshen from the South East or South overnight becoming strong or gale force in exposed areas, with gusts of 50 to 60mph possible in the South West and along parts of the South coast by dawn. It's not expected to be a cold night though, with lowest temperatures 9 to 13C.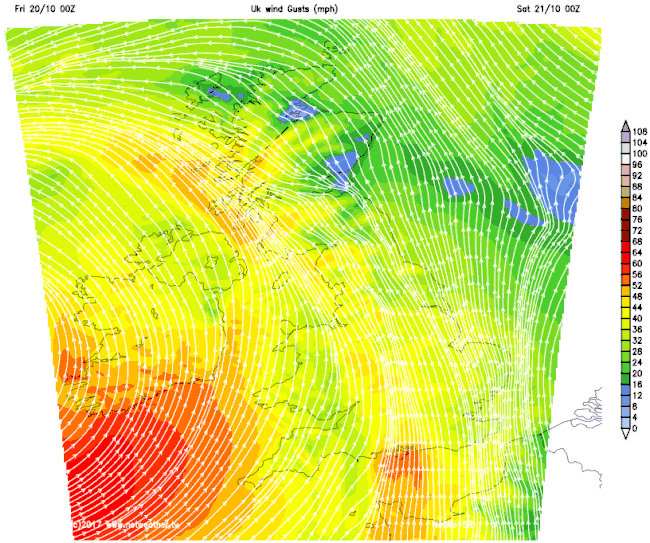 Saturday should start bright with some sunshine in eastern and central areas, but we'll all eventually be 'in the same boat' with a mixture of sunny intervals and blustery showers once any residual rain has cleared from North East Scotland. The showers will be most frequent in the West and South where some will be heavy and lengthy, with a risk of thunder. Across Northern Ireland where you'll be close to the centre of storm 'Brian', there'll be longer spells of rain heavy in places.