I like Autumn, seeing the leaves turn, the first chilly nights, and the headlines in the Daily Express about the upcoming 'big freeze'. It's a sure sign that winter is on the way.
This year's one is talking up La Nina, and telling us that it's likely to bring cold and blizzard conditions, hmmm.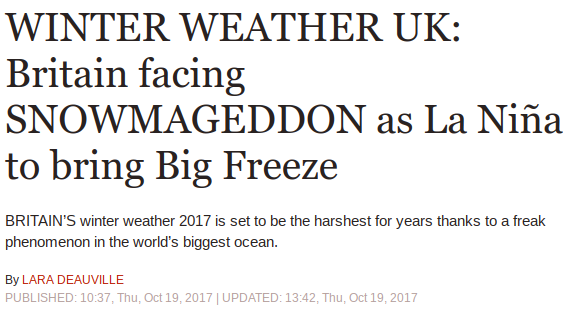 So, if we can consider past performance as a useful guide to future performance, here are the last 5 years in all their glory.
2012

The Winter of 2012/13 was just slightly colder than average, so certainly not close to the coldest in 100 years.
2013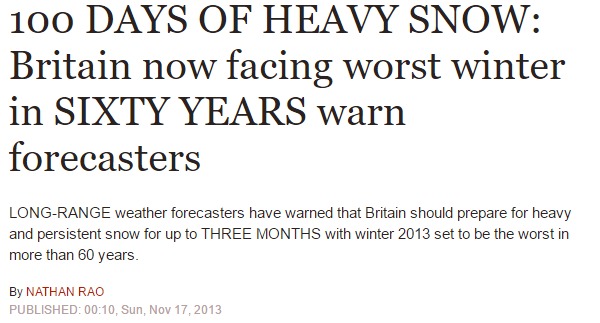 2013/14 was the fifth warmest since 1910, and the stormiest winter on record. So more like 100 days of wind and rain than 100 days of snow!
2014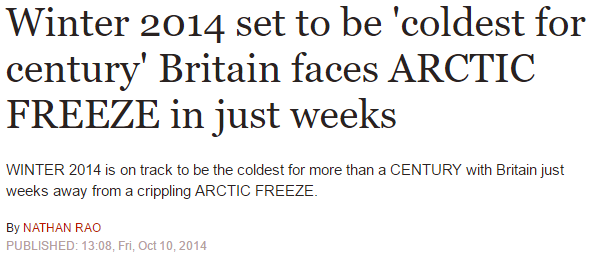 The winter of 2014/15 was close to normal across the season, so again a long way off of being the coldest for a century.
2015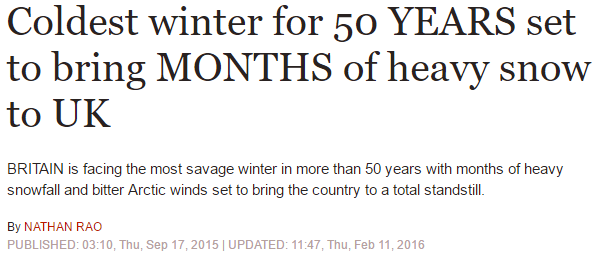 Winter 2015/16 was the third warmest since 1910...
2016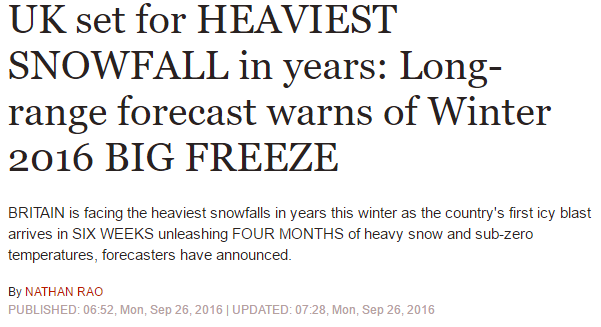 2016/17 was a dry, mild Winter. December was the 8th mildest since 1910, and February the 9th mildest. January was a bit closer to normal, with some parts even a little below average. But big freeze? No.
Conclusion
Take the headlines with a big pinch of salt, and there's no need to start stocking up on tinned foods and sledges just yet.
If you fancy speculating on the upcoming winter, or seeing what others are saying about it, check out the winter thread on the community.