Unusual for the U.S. National Hurricane Center to be talking about and forecasting the impacts of an extratropical storm on the UK and Ireland, but they seem to be siding with the European models on track rather than the GFS.
Though UK Met Office currently expecting ex-hurricane Ophelia to pass just to the west Ireland/UK on Monday.
GEFS (ensembles) members mostly track Ophelia to west of Ireland, though a few crossing Ireland and one missing Ireland and heading further east over central UK: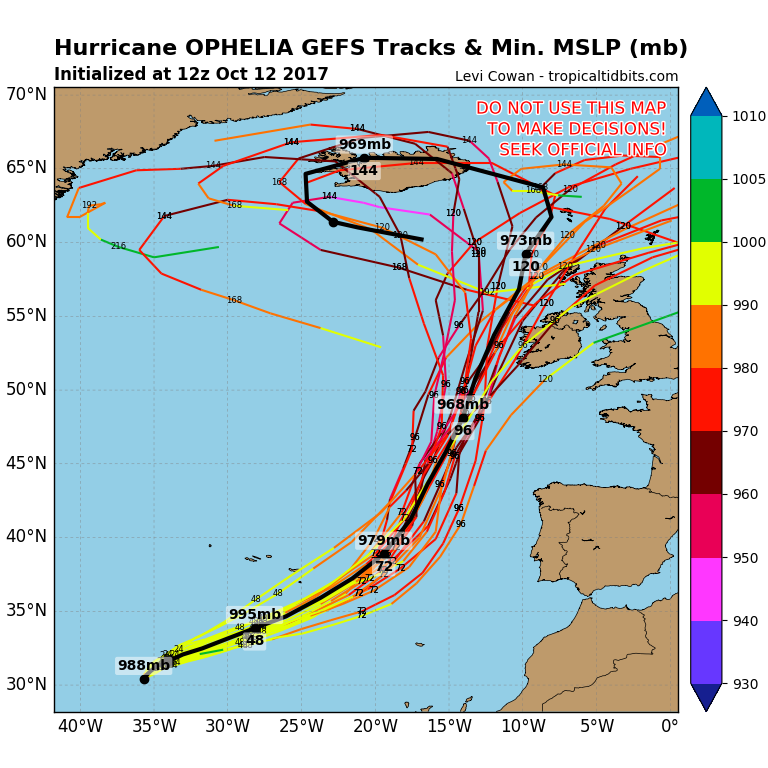 Although Ophelia's strong winds and rain likely missing eastern England, it will drag up some very warm air, perhaps breaking some date records for high temperatures!