Friday remains windy with strong gusts through the Irish Sea and for northern England. The winds also strengthen for the Northern Isles by Friday evening, something to note for anyone getting the ferry as October holidays start for some in Scotland.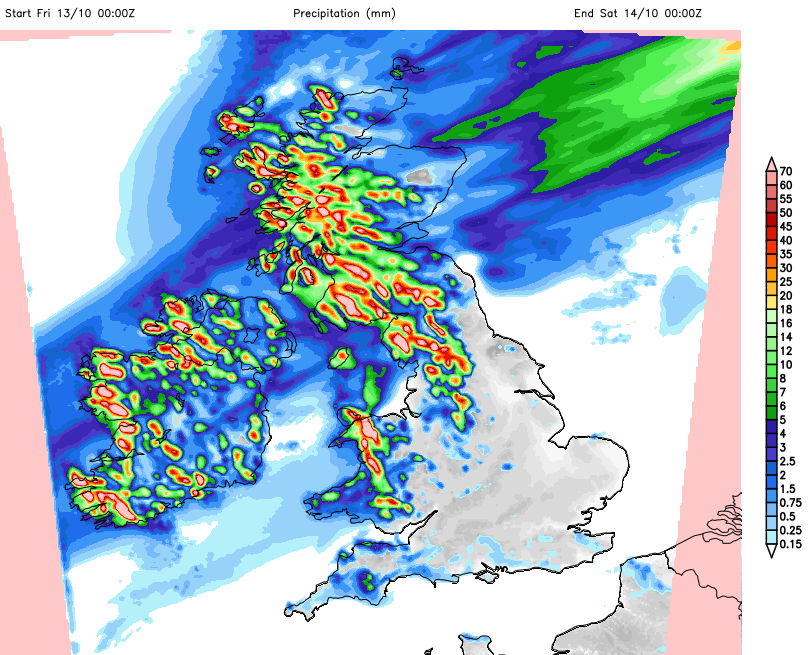 The trailing front divides the UK north/south and remains a feature right through the weekend. It will waver, heading quite far north, pulsing more rain in from the west and bringing a band of cloud. To the south of this, we will experience the mid October warmth, maybe 23 or 24C Sunday or Monday. Quite stunning and notable for this time of year, could break a daily record for this part of October. To the north of the front, it will stay cooler with some nippy nights.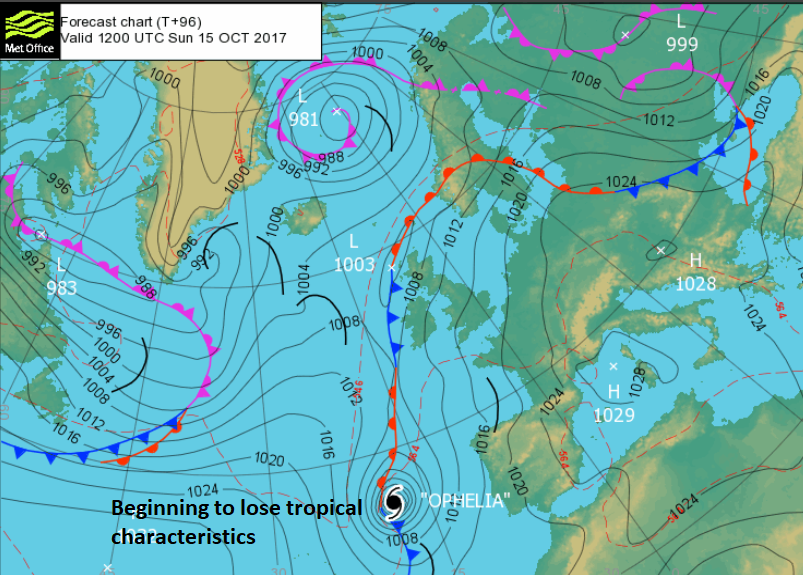 The start of the new week looks more uncertain. Hurricane Ophelia is in a very unusual part of the Atlantic and forecast to head north from the Azores Sunday into Monday. She will begin to lose her tropical characteristics as she moves over colder seas, undergoing extra-tropical transition. However, with the baroclinic contrast of very warm air over Europe and colder north Atlantic air, there is still plenty of energy to keep this cyclone going.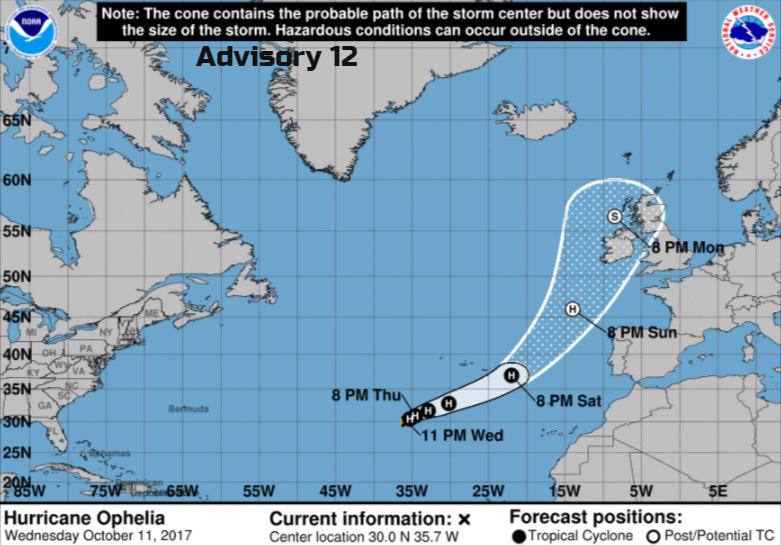 So, whatever Ophelia is by the time she nears Ireland and the UK, there could be a spell of very wet and very windy weather. How severe this will depend on the track; it could go well west of Ireland and just give an autumnal blustery soaking to western areas with large waves, or be closer and cause severe weather.
We will have to watch how it develops and its progress north. Very interesting. More chat on the forum.