The west and north of the UK, along with Ireland have had quite a soaking during the last 24 hours, with 25-35mm falling in places. The band of rain responsible has just about cleared Ireland now, but it's a wet start to the day across a good part of Scotland, and down through NW England, West Wales and SW England.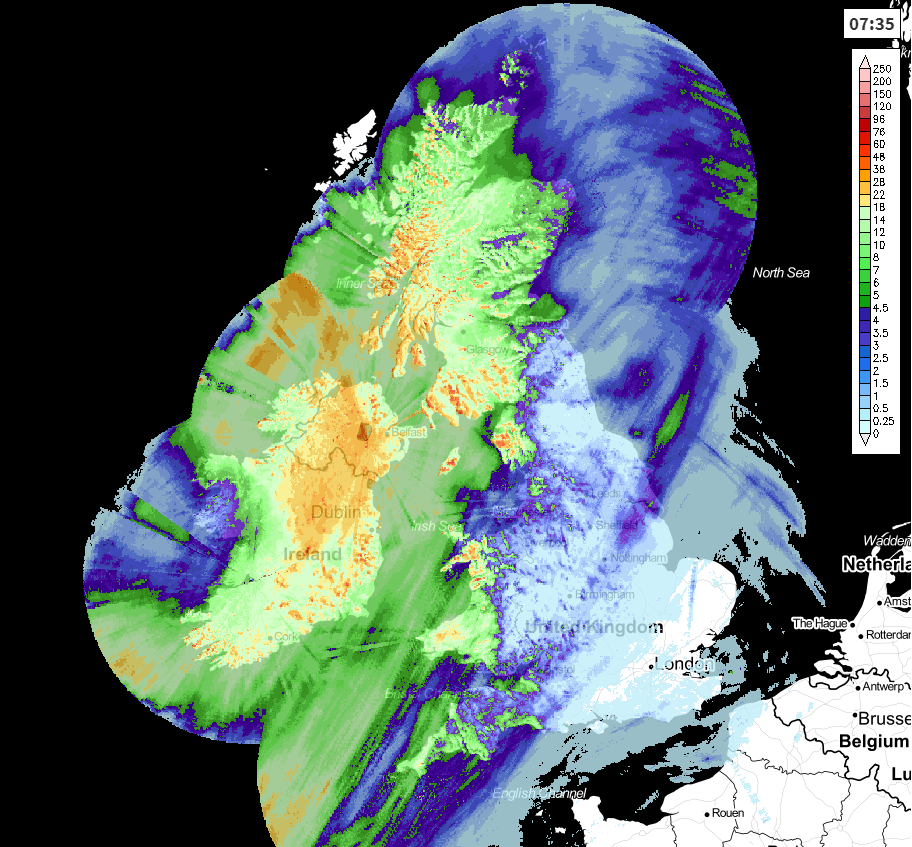 Rainfall totals over the last 24 hours - up to 7 am today.
Through the rest of today, the rain gets a bit more of a move on and makes its move east. It'll reach northeast England this morning, southeast England by the evening. Ahead of the rain, eastern England will enjoy a fine start to the day with some sunny spells. East Anglia and the Southeast will be warmest with highs making it into the low-twenties, the mid-teens are more likely elsewhere.
Behind the rain, there will be clearer skies, the odd shower and fresher, cooler air. That'll make for a chilly night tonight, with temperatures dipping comfortably into single figures - cool enough for a touch of frost in some parts of Northern Britain.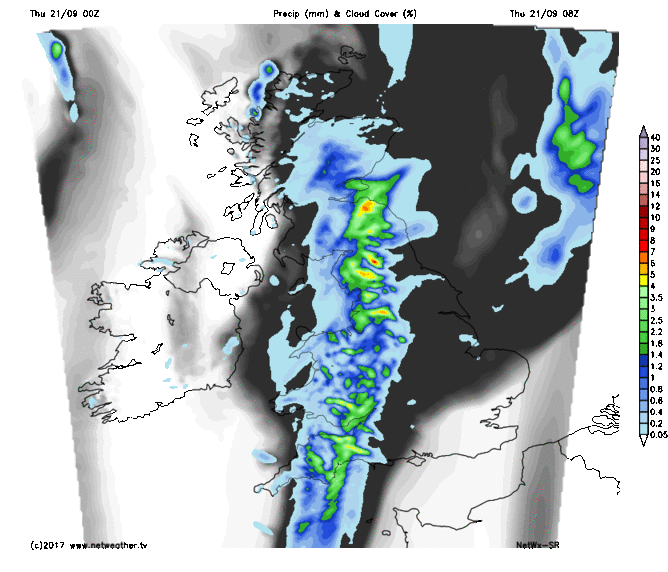 Friday will dawn dry and bright for most, but the next band of rain will already have crossed into Ireland during the early hours and will be into the fringes of western Britain. Thanks to a small area of low pressure, it'll be turning windy too, with gales possible for a time for Ireland, up through the Irish channel and into southwest England and Wales.
The rain itself will tend to fragment as it moves further north and east, but it may still bring the odd heavier burst at times. A milder, breezy night follows, with a fair bit of cloud and some patchy, light rain in places.