Downpours
There is still the risk of hefty showers and thunderstorms today. Check out the Convective/Storm forecast which shows a risk of thundery showers across England and Wales. These will be well scattered, quite slow-moving affairs, hence higher rainfall totals. SW Britain looks quite prone later in the day. There is also a risk of hefty showers over southern Scotland this afternoon as sunny spells appear and input a bit of energy. By Sunday it will be a more isolated risk across England, particularly East Anglia.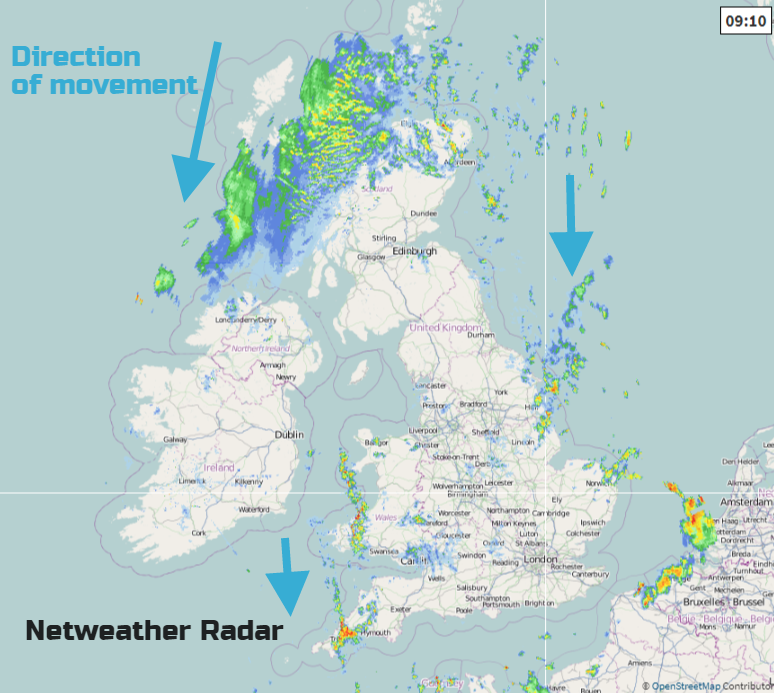 The Weekend
We are already seeing some of these hefty showers, feeding southwards in lines. off the sea. Cornwall and Pembrokeshire under one line, the Channel Islands another. More clipping Lincolnshire, the Humber and running into north Norfolk. Away to the NW is an area of forcing which is bringing a larger area of cloud and rain. This will run down through western Scotland into Northern Ireland today bringing grey and damp conditions before things improve over Northern Ireland this evening. Northern Scotland will also improve but southern Scotland, England and Wales keep the risk of scattered heavy showers. In between, there will be fine weather but it's all a bit hit and miss.
Overnight the showers do fade and it becomes cool with clear spells. Sunday looks much more settled with fewer showers, longer fine bright spells and sunshine for some. With lighter winds, it won't feel too bad although there is still a small chance of a shower over England.
Next Week
Still the risk of showers for England on Monday but overall fine and bright. Tuesday looks more settled for everyone and a touch warmer.
Will it Thunder? where you are.