Storm Aileen didn't bring quite the strength of winds overnight than was expected, but even so, with the trees in full leaf, there have been reports of branches down in places. Wind speeds inland peaked at Heathrow with 63mph, nearer to the coast, Mumbles Head was the windiest spot at 74mph.
Today, with the low pressure heading out into the North Sea, we're in a blustery west to northwest flow, which is going to bring in a fair few showers.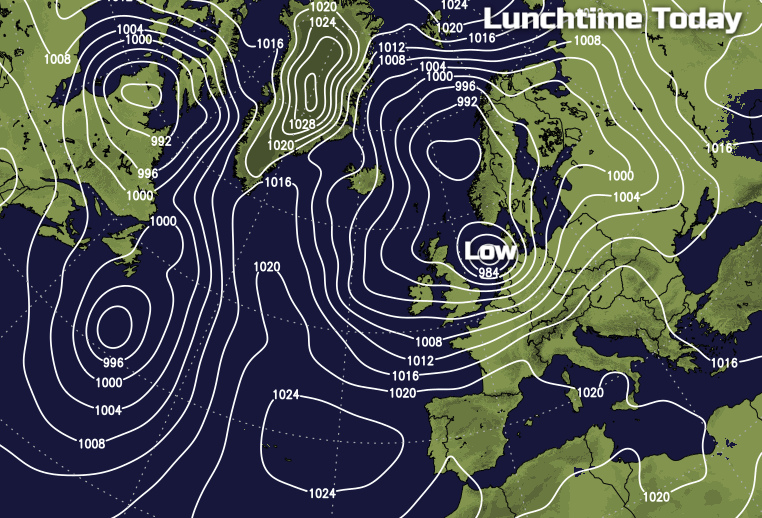 The showers, which may be heavy and thundery at times, will be most frequent in the north and west, but nowhere will be guaranteed to be immune from them. Away from them though, there will be sunny spells. Today's rainfall total maps show what's going on, with the highest totals in the west (the wet bit in the NE of England is the overnight rain), but with some smudges of rain moving west to east as the showers get blown through on that, still keen wind.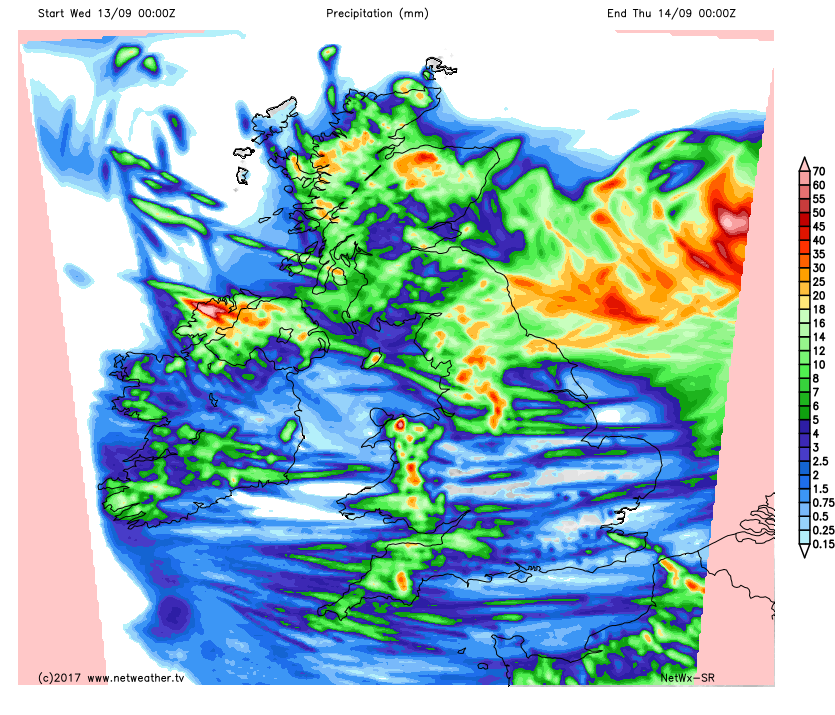 Some of the showers will continue right through tonight, but otherwise, it'll be chilly with clear spells. Temperatures will widely dip into single figures.
Tomorrow keeps the sunshine and showers theme going, with the winds mostly blowing down from the northwest by this point. The shower distribution will be similar to today, with the northwest in the firing line again but perhaps with more affecting the east of England. The best chance of staying dry may be in central parts with a bit of shelter. Once again the showers will be on the sharp side at times, with hail and thunder in the mix.