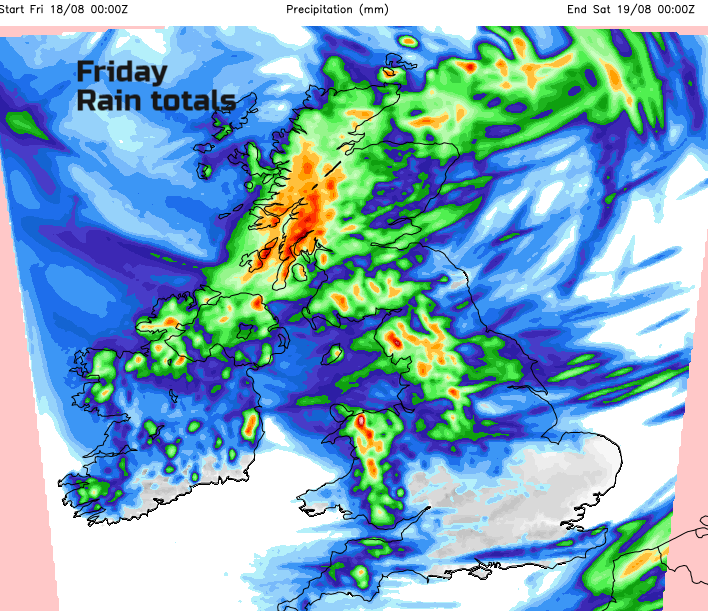 By Saturday morning, the low pressure is still spinning about over Shetland, bringing showers in on brisk westerly winds, but with plenty of bright weather away from the NW. The showers for NW Britain could be heavy and thundery with a scattering of lighter showers coming into NW England too. Pressure then begins to rise and this should bring more settled conditions but the winds only ease in the evening,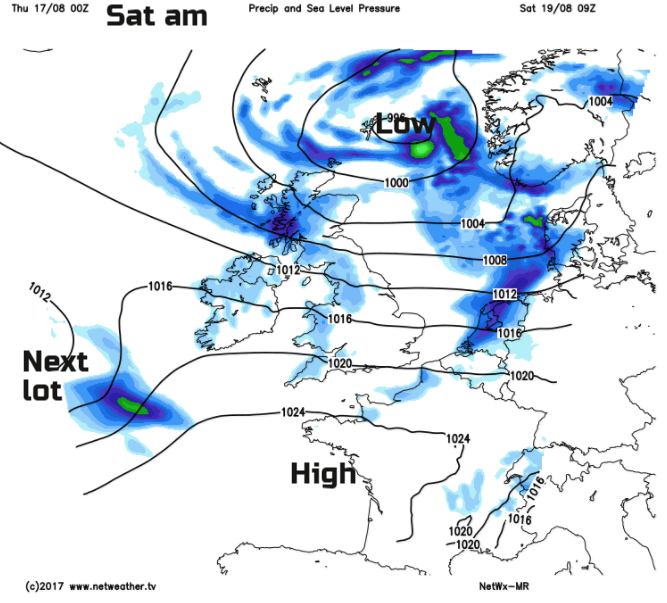 The next part of the forecast has lower confidence. Out in the western Atlantic, well off the coast of the US is Hurricane Gert. This is about to head over the colder waters of the north Atlantic and weaken but will start to move across the Ocean towards NW Europe. This tropical system will then become mixed up in our weather systems and its energy and tropical warmth entrained in low pressure systems heading our way for the second half of the weekend.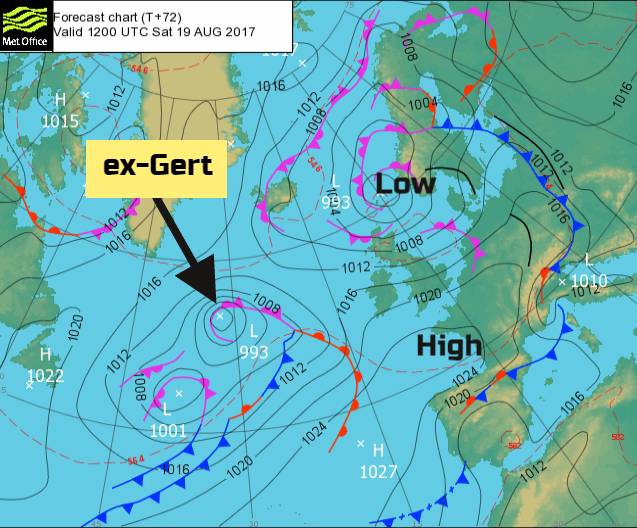 If you are looking at the symbols on a weather app and bemoaning rain on Sunday, hold your horses. The forecast models fluctuate a lot when they get this extra tropical input. So, we'll have to see when the wind and rain from the two incoming Atlantic lows arrives; it may not be until Monday. Usually, from systems like this, we get heavy rain, blustery winds (maybe gales) and some very warm humid air. Keep an eye on how the forecast develops.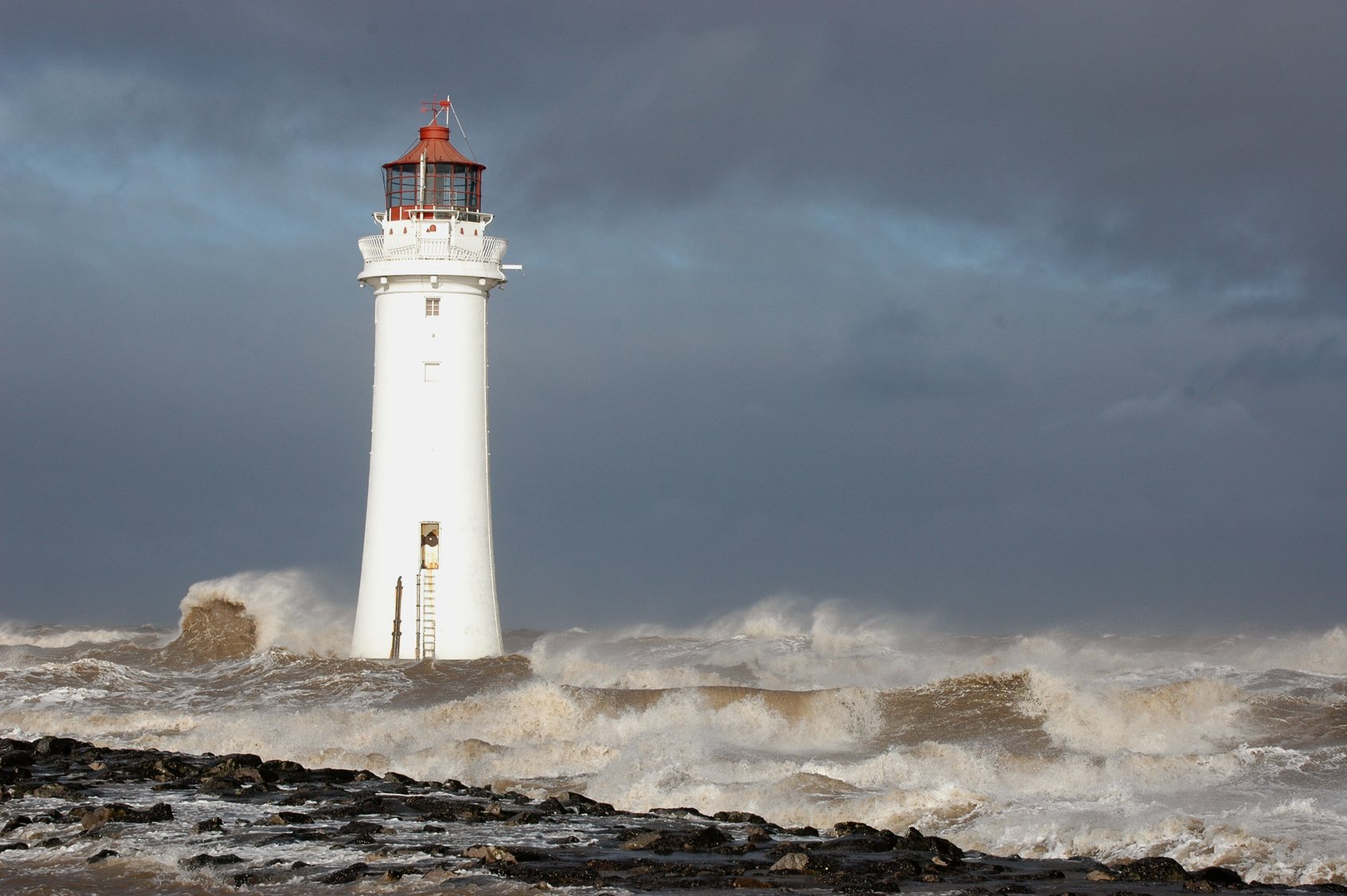 More on Gert and our windy week