It's shooting star time again. These events come and go throughout the year and we are just beginning to see the Perseid meteor shower. Clear skies over much of England and Wales on Thursday night could have given some people a glimpse or two.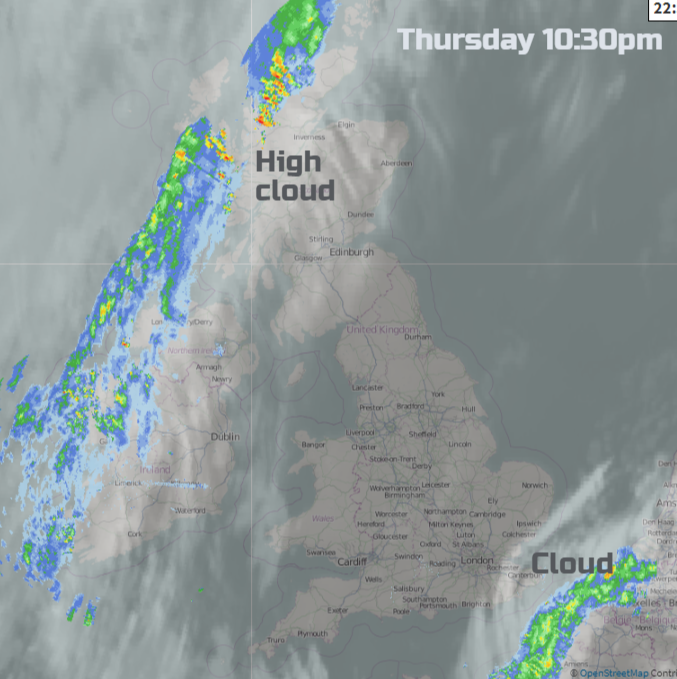 Friday night is looking more cloudy but there will be some clearer areas for NE England and parts of Scotland and Northern England.
Then Saturday looks clear for most, maybe a bit more cloud in the south.
The Perseid meteor shower occurs every August as the Earth moves through the tail of the comet Swift Tuttle. The shooting stars are bits of comet debris burning up in the earth atmosphere. The peak is on Sat August 12 when the earth moves through the most dense part of the tail but a few nights after and before, there can be sightings. There can be 100-200 meteors per hour, with most always being seen in the second half of the night. However, this year the moon will give off a fair amount of light. The full moon was on the 7th, so it is now waxing and will rise around 10pm-midnight as we head into the weekend. You will still see meteors but fainter ones could be missed.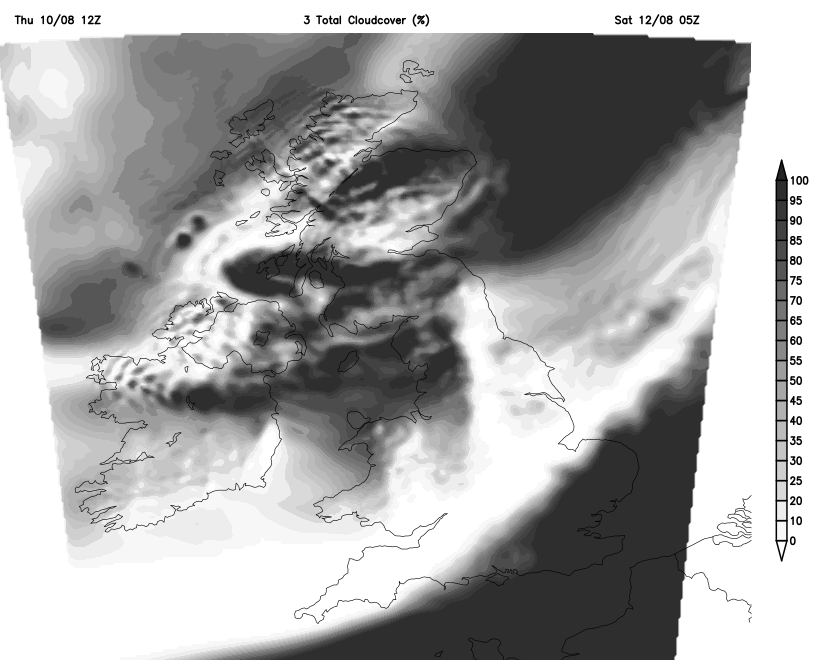 You'll need clear skies and ideally to be away from city lights. Dark skies are best. It is still a bit nippy at night but it's not winter or windy. Give your eyes time to adjust if you are just popping out for a quick look. The constellation of Perseus can be found near Cassiopeia, so if you can find the 5 stars of the W, you are looking in the right direction.