Friday 23rd June – A rather overcast day is expected with very little in the way of sunshine, there may be some patchy drizzle at times, but this shouldn't really amount to anything. A rather uninspiring weather day compared to recently with temps into the high teens. Winds moderate from the West to South West.
Saturday and Sunday 24th and 25th June – A rather quiet weather pattern for the weekend with general light westerly winds with High Pressure to the South of the UK, and lower pressure to the north of the UK. Weather conditions are set to be a mix of sunshine and showers, with temps in the high teens, possibly early 20s nothing to write home about, but neither either to dampen the mood.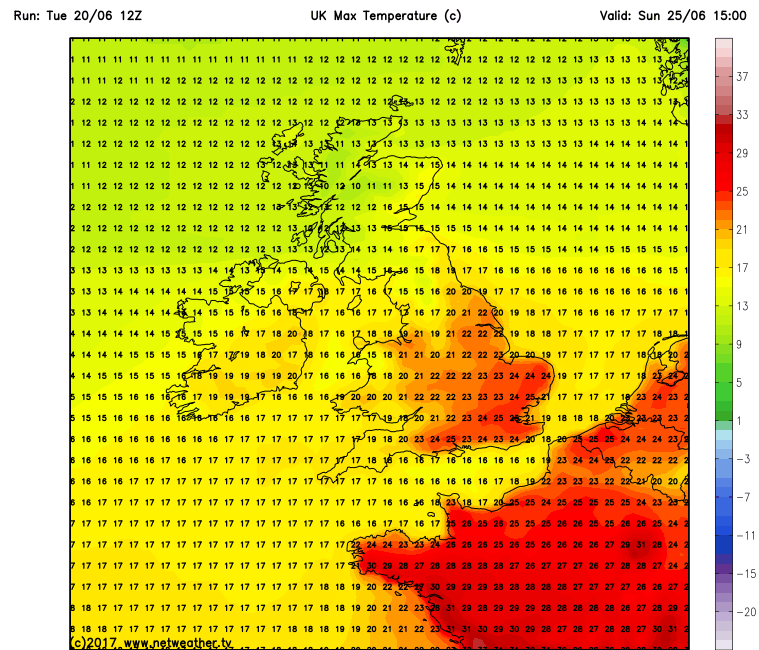 Rainfall
Currently good agreement of around 3-4m of rain to fall by next Sunday, most of which to fall on Thursday morning.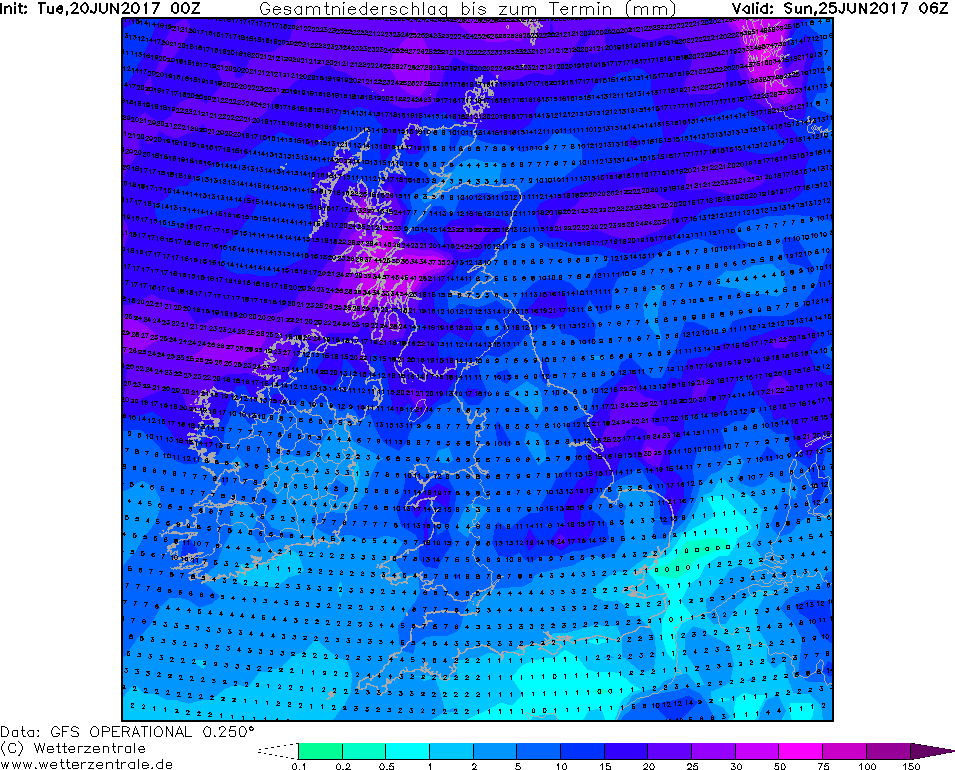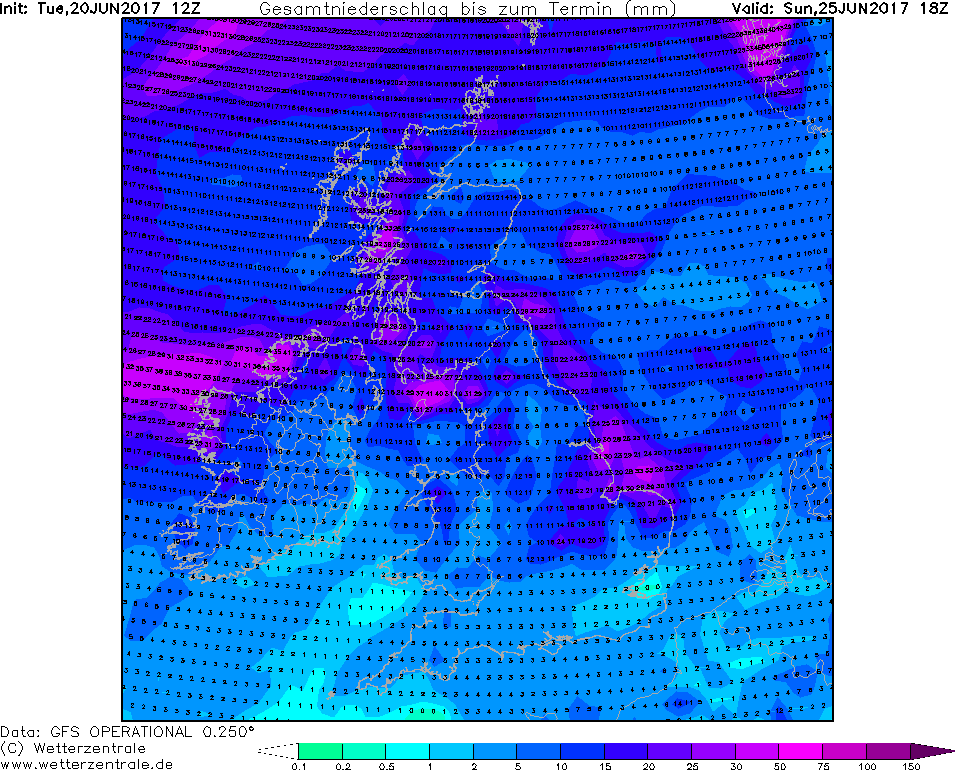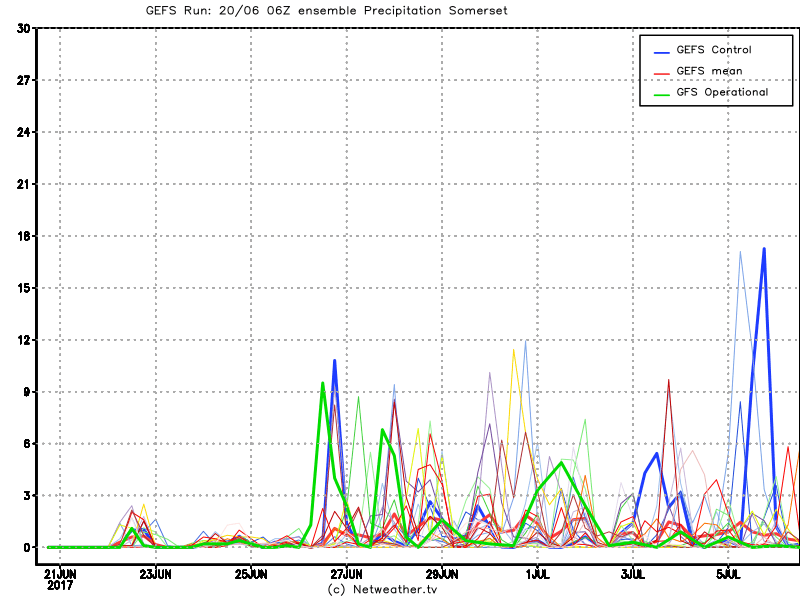 Thoughts
A glorious start to the festival, with hot sunshine of Wednesday, thereafter turning a little cooler and apart from a little rain on Thursday morning, it may stay dry for the rest of the festival.
So an 8 on the 0 = mud bath 10 = dustbowl chart.
I hope everyone at the festival has a wonderful time, and remember to take your sun cream and your wellies just in case.