And there has been some lovely weather about today, away from the blustery showers in the north.
The DEFRA outlook in association with the UK Met Office shows higher levels of air pollution by the end of the weekend into the start of the new working week.
"Outlook: Areas of Moderate air pollution are possible in southern England on Saturday, with Low levels of air pollution forecast in most areas. On Sunday larger areas of Moderate air pollution are expected across England and Wales. On Monday Moderate levels are forecast to become widespread in England, Wales and southern Scotland with smaller areas in Northern Scotland and Northern Ireland. This is due to an area of high pressure building from the south, bringing increasingly warm, settled conditions with a light air flow off the continent."
There is plenty of advice on the londonair website and also other sites who issue more detailed readings and forecasts for local areas.
Different types of Pollutants such as Ozone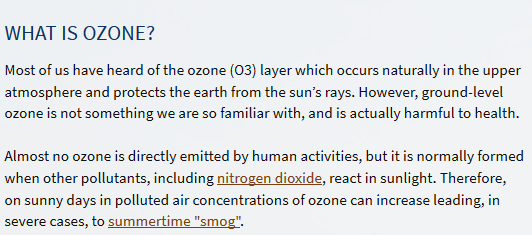 Why are cities so bad?
"London suffers from traffic related pollution in a similar way to most UK cities, but the sheer size of the city, along with a dense road network and high buildings, means that central London tends to be one of the most polluted in the UK. It is currently the main area failing to comply with the legally binding limits set by the EU. Pollution can build up in London when it becomes trapped between buildings, especially during still weather.

The worst locations tend to be enclosed streets with large amounts of diesel traffic, although London does suffer from some industrial pollution, for example from waste transfer sites. Pollution hot spots are often quite small, and they vary depending on the weather and the time of year."
Over the weekend there won't be the usual rush hour traffic but by Monday the work traffic will add to the deteriorating conditions.Air pollutions levels are rising and also there will be the effects of the heat and humidity on people, especially the elderly or those with existing health issues.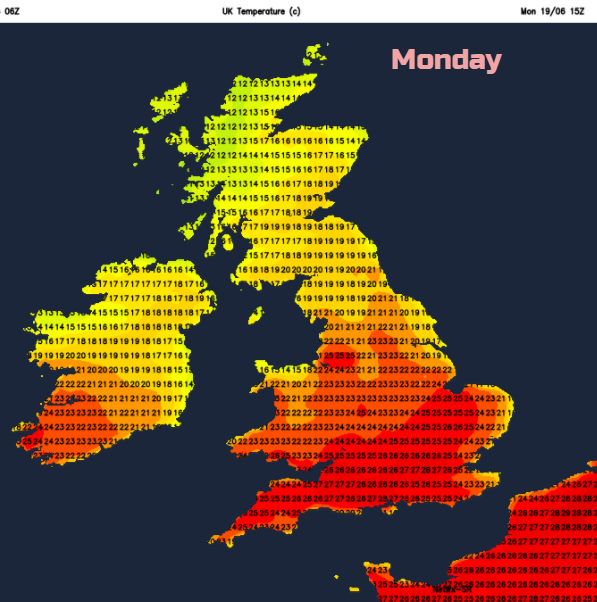 National Clean Air Day website