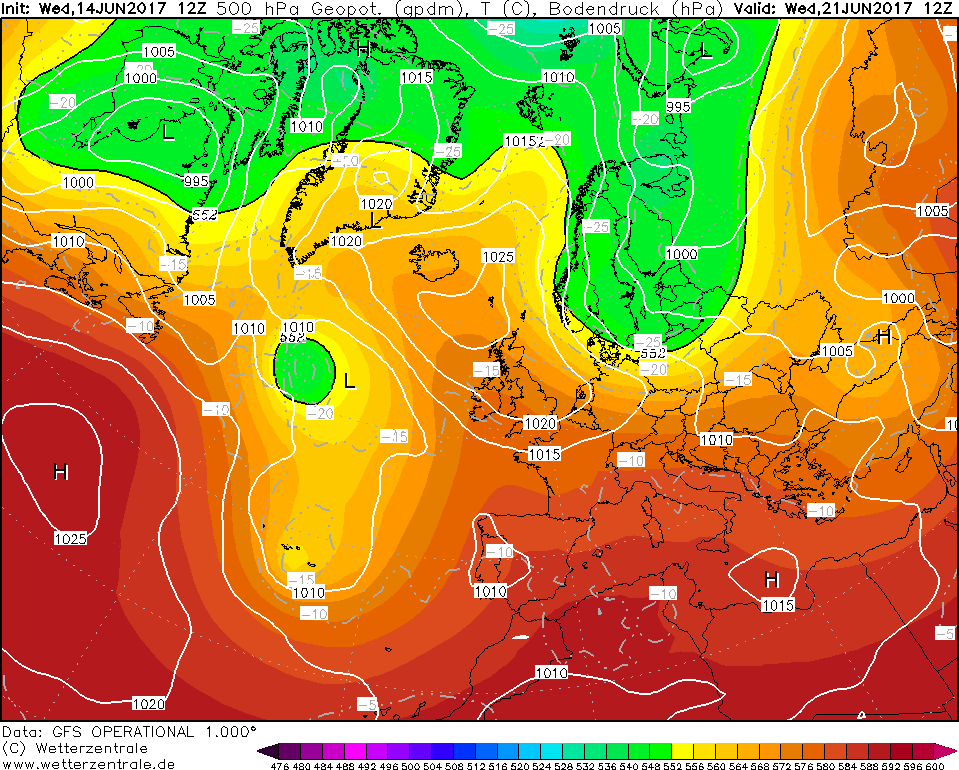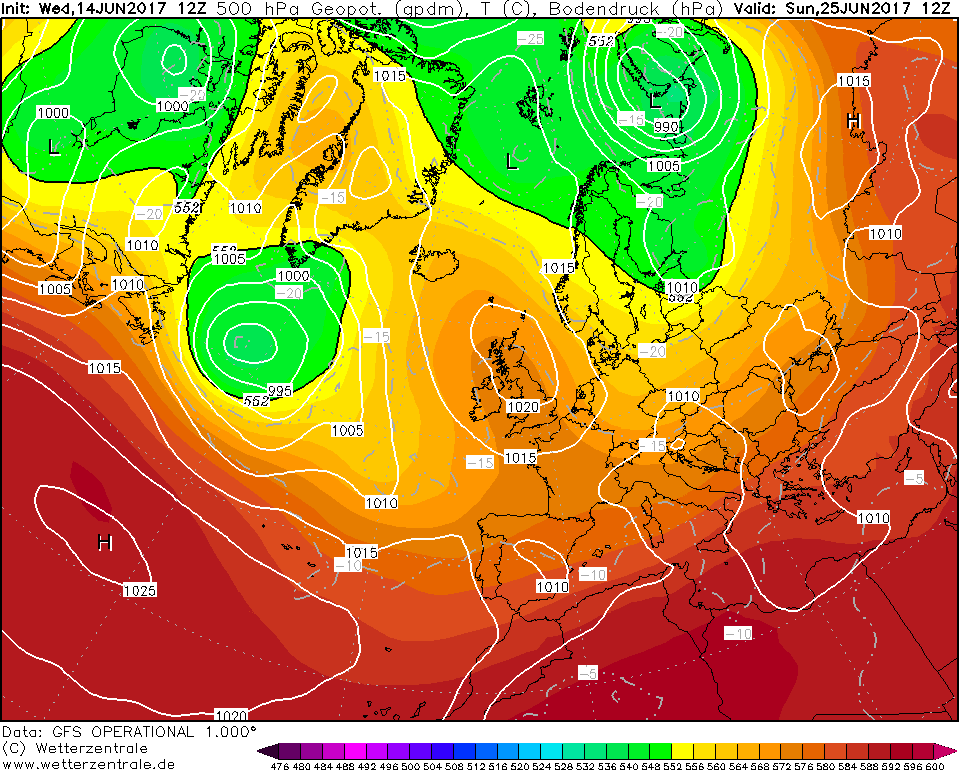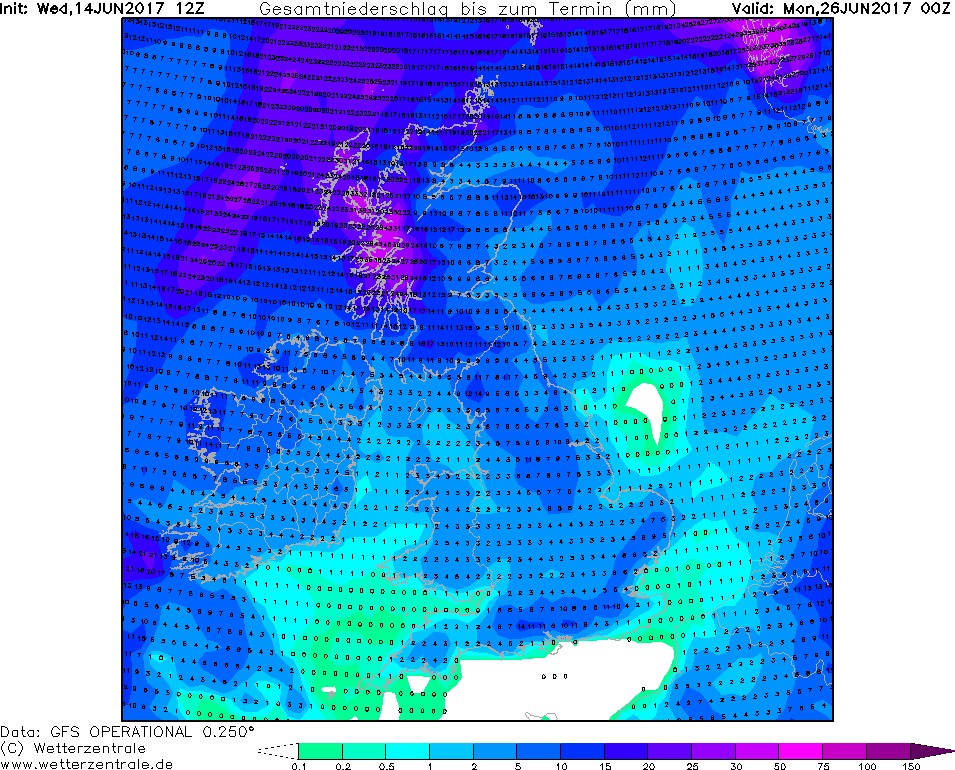 The 00Hz is the most unsettled with heavy rain edging in on Saturday with 10-15mm of rain expected in total.
Last night's 18Hz runs has it turning a little unsettled over the weekend but only forecasting 3mm of rain.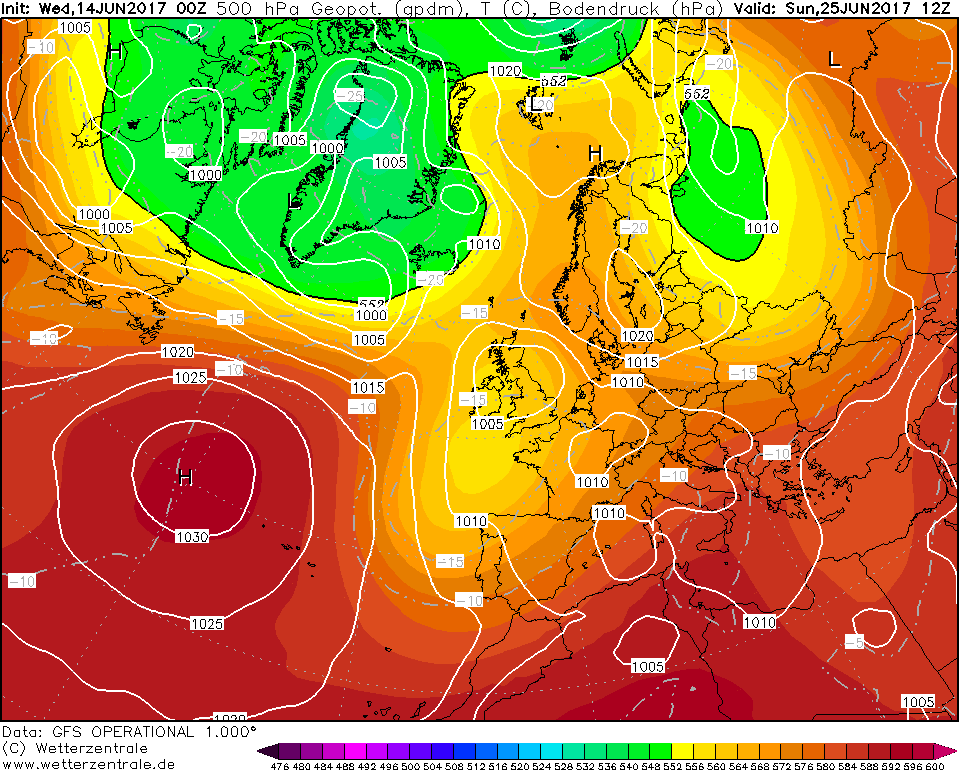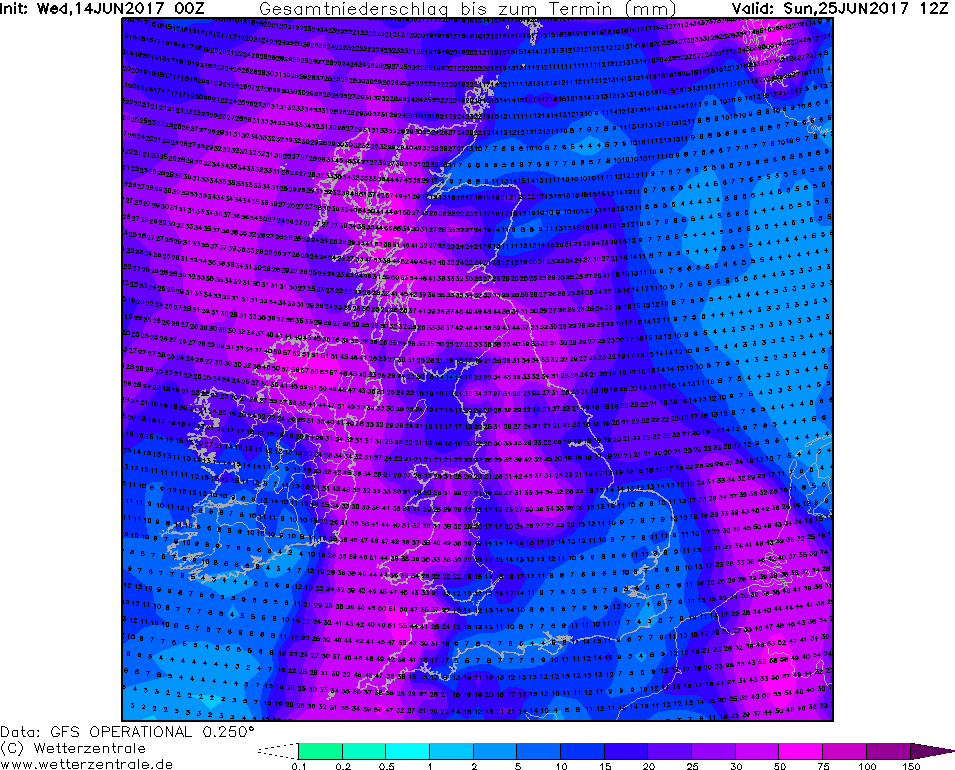 ECM – Both runs turn things unsettled for the festival, the 00Hz has it unsettled in the Wednesday with (weak) low pressure thereafter, the 12Hz run has it high Pressure lingering on a bit longer on the Wednesday, but has deep low pressure over the UK for the Saturday.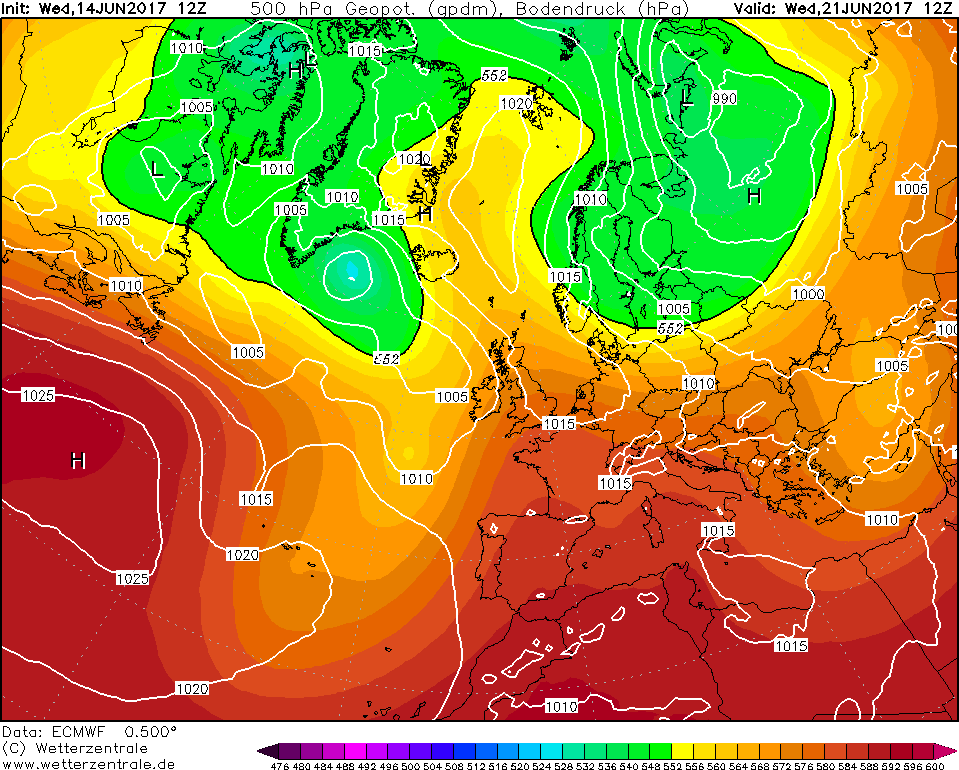 NOAA Charts
The 6-10 day chart [20-24 June] to the left shows High Pressure clinging on to the Eastern half of the UK, which signifies the current projected position of High Presure weakening as time goes on.
The 8-14 day chart [22-28 June] to the right shows neutral conditions.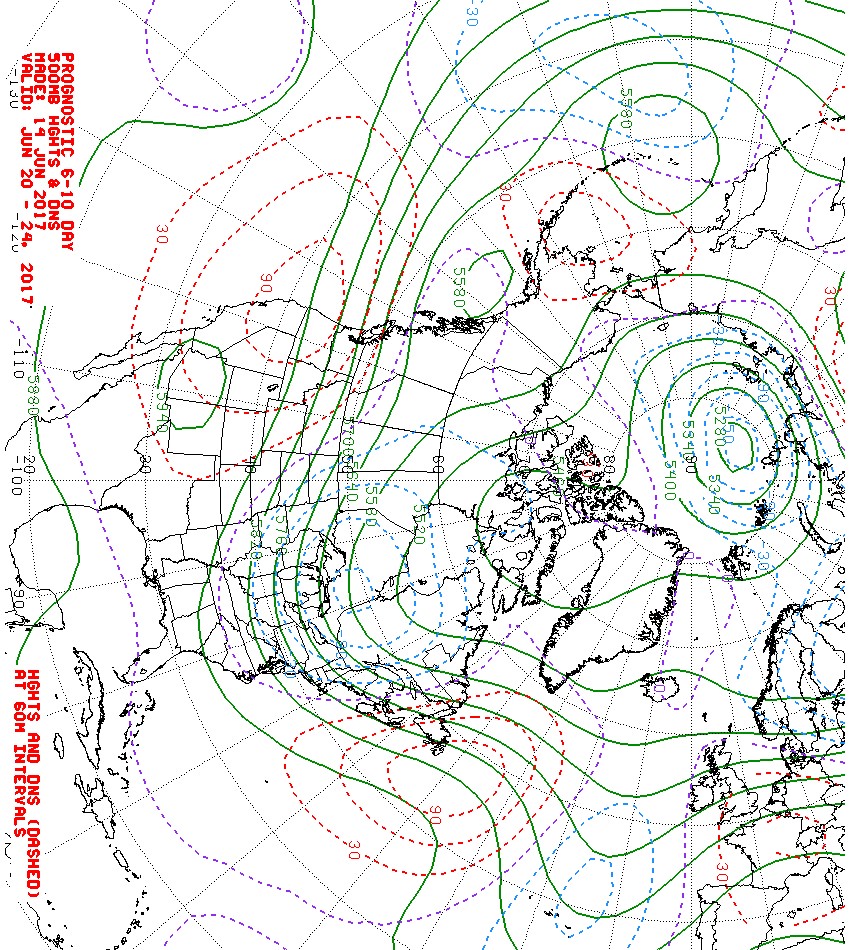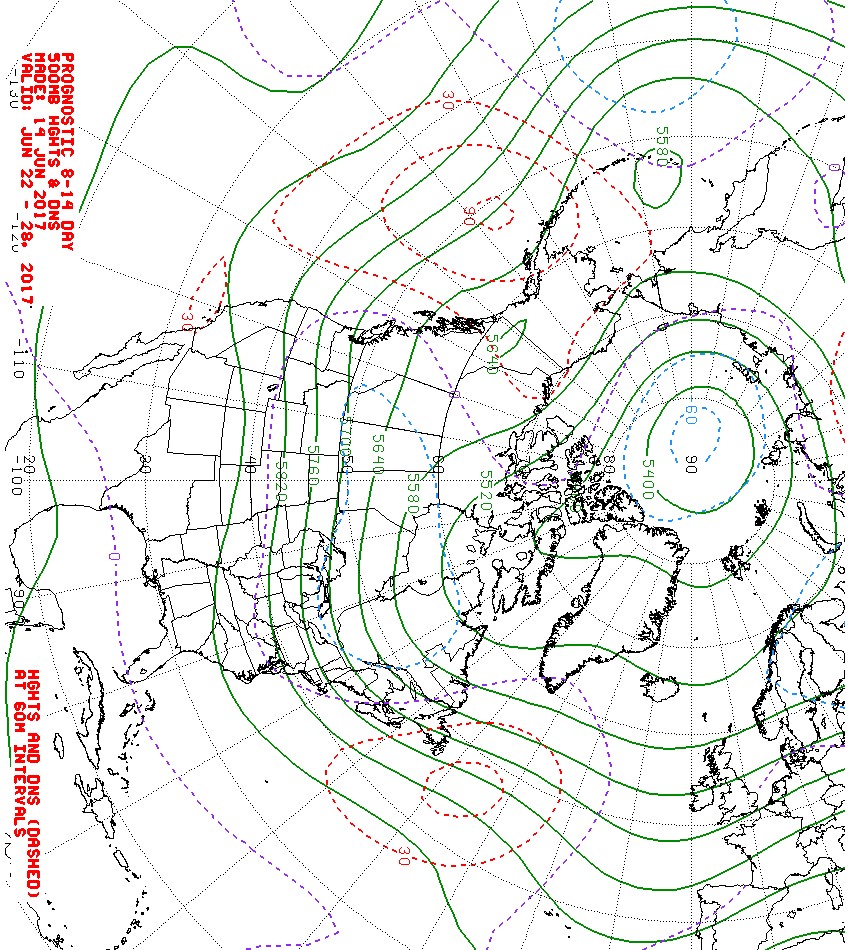 Ensembles
Pressure rising after midweek with pressure over 1025mb by Next Sunday, dropping to around to 1015mb by the Wednesday, and then slowly dropping over the festival, however this ensembles average splits those runs keeping it dry and settled and those turning it quite unsettled.
This ties in with the different amount of rainfall expected over the weekend,
Rainfall amounts are looking very low for most of the run, with a little more variability over the festival weekend.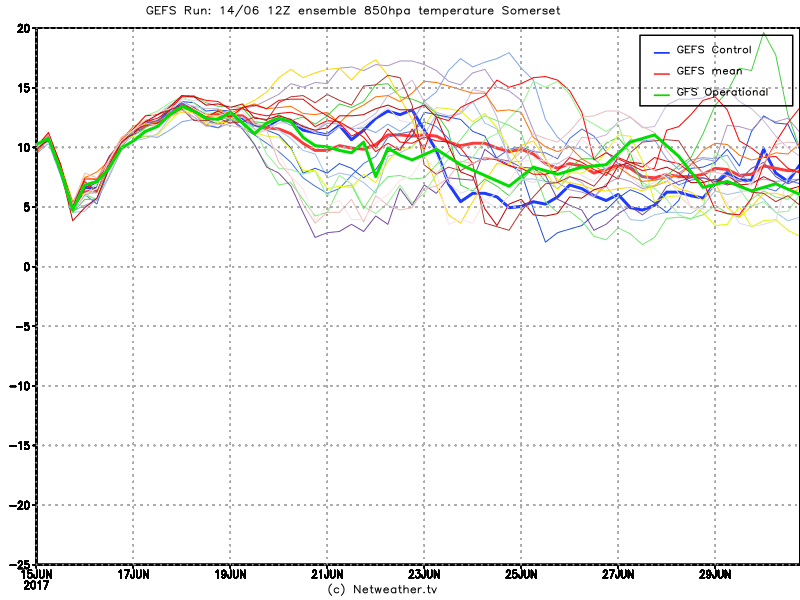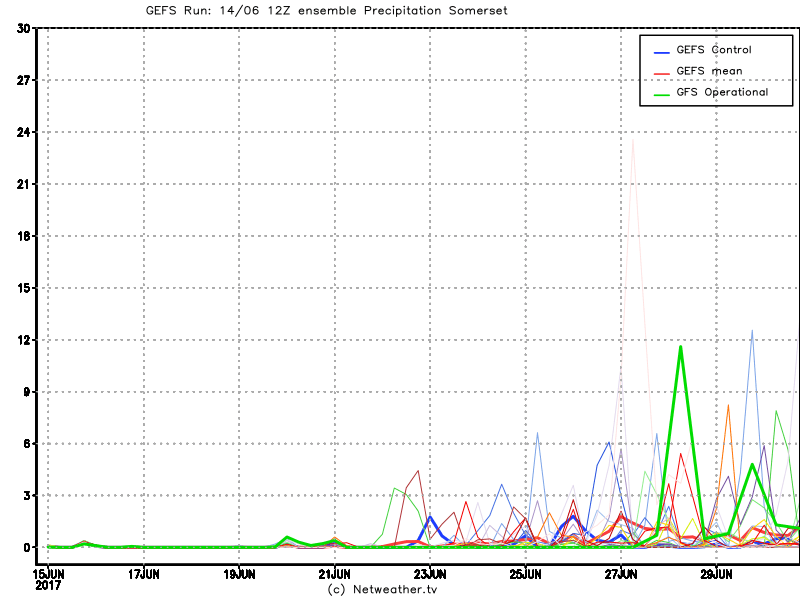 Thoughts
The same general theme as recent days, after Thursday, looking dry and mostly settled until the start of the festival. As a result ground conditions are expected to be dry when the gates open, however ECM does turn things a little bit more unsettled quicker, but still probably dry to start the festival.
Over the weekend, things are not so clear cut, with unsettled conditions of some sort a bit more likely, however rain amounts are difficult to pin down, and most runs are against heavy rain for the festival.