Although not as warm as Iberia, northern and western Italy, Corsica, Sardinia and Sicily reaching 20-21C in Friday, though back into the high teens on Saturday.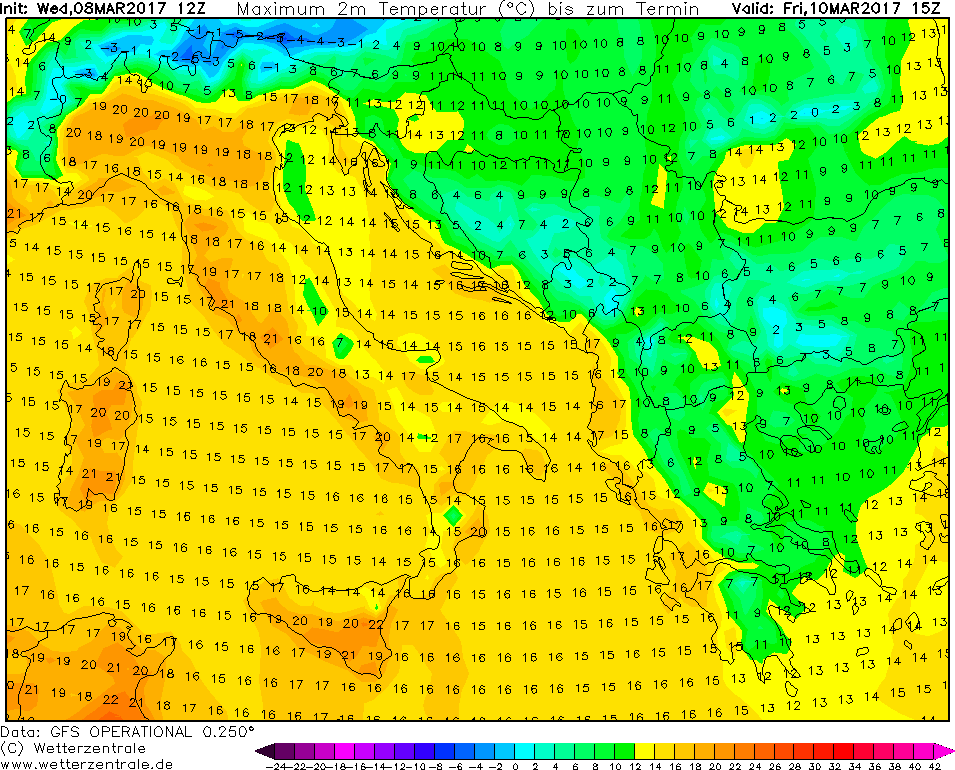 The anomalous early Spring warmth more akin to late Spring is being brought by a dome of warm air characterised by high air thickness spreading north across Iberia and the western Mediterranean in response to an upper trough digging south near the Azores at the end of the week and southwesterly jet ahead of it dragging sub-tropical warmth north.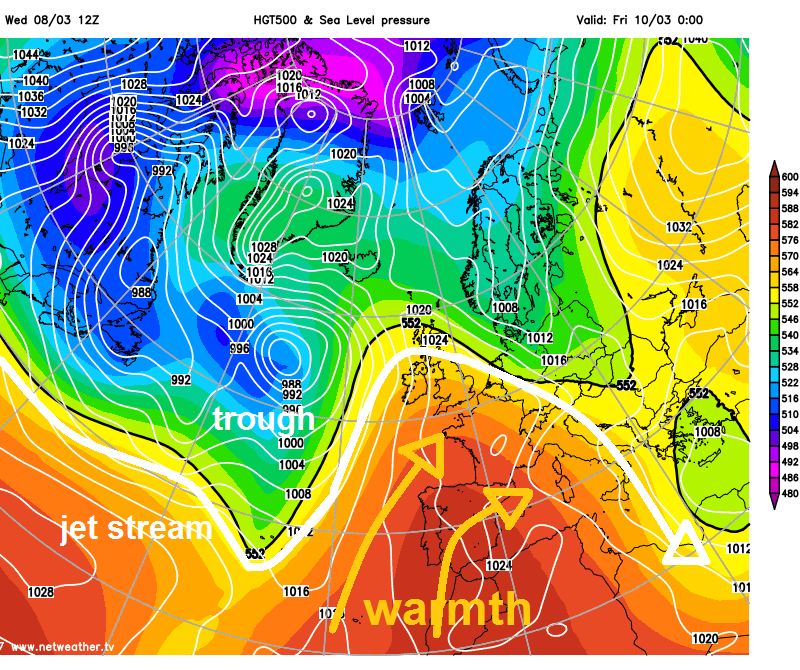 But don't head any further east for sunshine and warmth, i.e. SE Europe and even western Turkey, because a slow-moving area of low pressure centred over Turkey will pull an increasingly strong and chilly north to northeasterly wind across the Balkans and Greece, along with outbreaks of heavy rain or frequent heavy showers – with temperatures suppressed into single figures across interior parts of the Balkans and Greece. Some large rainfall totals by Sunday too across parts of SE Europe.
Images courtesy of wxcharts.eu