Winds continuing to ease this evening and overnight across southern Britain, as Imogen moves out into the North Sea, though remaining windy with further showery rain at times across England, Wales N. Ireland and perhaps southern Scotland. Central and northern Scotland mainly dry with clear spells developing allowing frost to develop in places, though showers near western coasts.
It will turn progressively colder heading through Tuesday, as the jet stream moves south of the UK and a tongue of cold air is drawn across the Atlantic from the deep cold sat over northern Canada.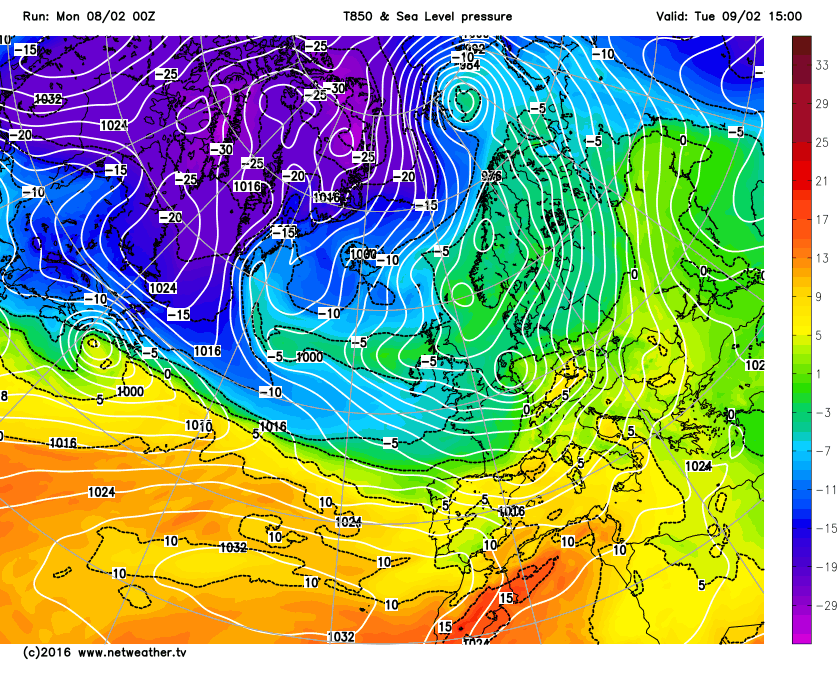 A band of showery rain across N. Ireland, southern Scotland and N. England in the morning will move towards centrals, falling as snow over higher ground. Some rain affecting southern coastal counties too, perhaps falling as a wintry mix over high ground. Otherwise mostly dry and bright in between these areas of rain or snow.
The jet stream stays well south of the UK for the rest of the week, so we maintain a cold flow from the W, NW or N.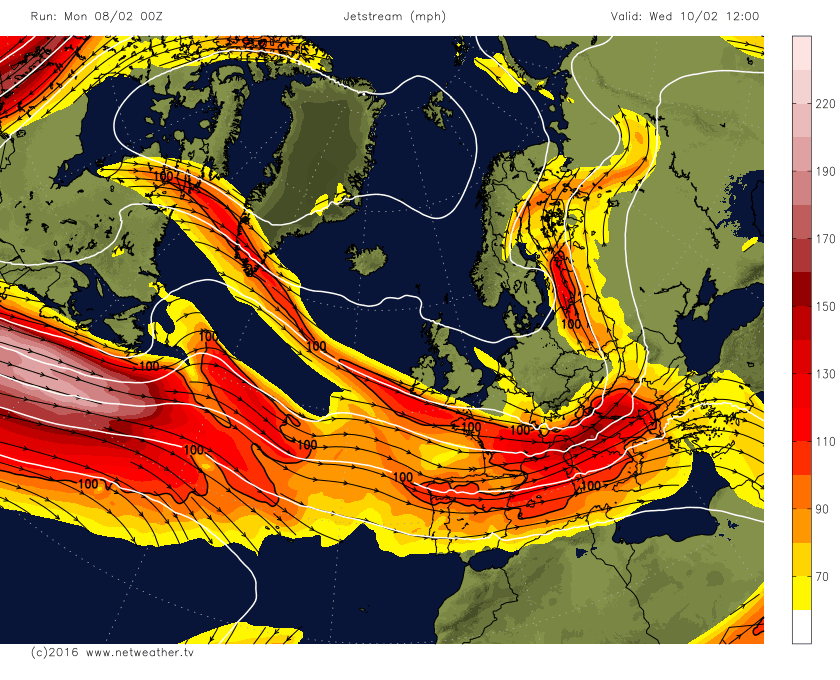 Wednesday, Thursday and Friday are looking cold and bright with scattered wintry showers which will be mostly around coasts, perhaps inland areas staying dry, snow likely to fall over higher ground in the north though perhaps to lower levels overnight too. A frost likely overnight where skies clear, temperatures falling well below freezing in the north. A risk of rain moving in across SW England and Wales on Friday, which could turn to snow on its leading edge as it bumps into the colder air.