Cold, cold, cold this morning. There is a minus 12C showing up over Highland Scotland but also -6C, in parts of southern Britain for Kent Berk, Oxon and Beds, the odd -7C. There is a widespread frost this morning and after yesterday's damp weather, some ice to watch out for too. There is also patchy fog and mist about.
N.Ireland isn't as cold to start Tuesday with temperatures nearer 5C, although there is some mist and murk about. N.Ireland is under a cloudy zone which extends over N.England, southern half of Scotland, also into NW Wales and SW England.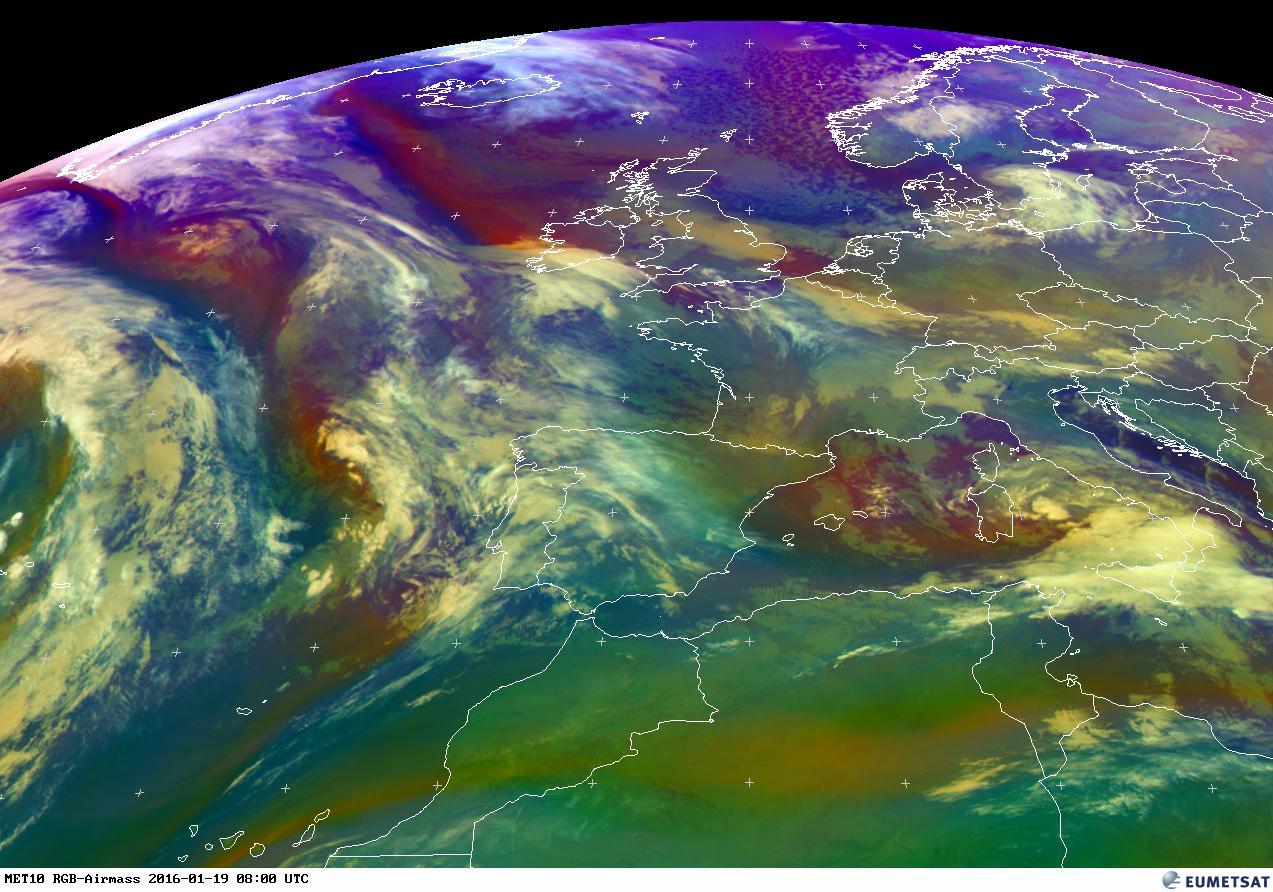 The air temperatures in these cloudier parts haven't fallen down below zero but the ground temps have, so ice is possible. Then there are the clear, sunny areas with widespread frost to start the day over southern Britain and northern Scotland.
The clear skies over SE Britain by night mean that there will be a fine day with sunshine. It will stay cold but without yesterday's nippy wind. Greater London up to 5C with a light east wind. Sunny spells will appear for inland Wales, through the West Country, although Cornwall and Devon could keep more cloud. Cardiff up to 5C and Plymouth 7C. The grey skies over northern England will spread southwards slowly during the day, so into more of the north Midlands, Lincs. and Norfolk, 4C. Breaks in the cloud should appear for Manchester and Liverpool by the afternoon, giving brighter skies 5C. The northern half of Scotland will stay sunny and mostly dry. There could be the odd shower drifting in for the northern Isles and coastal NE Scotland. The cloudy frontal band is bringing patchy showery bits of rain, sleet and hill snow. Some through the Central Belt, bits for NE England and coastal N.Ireland. This band sinks southwards in the east towards Yorkshire, never amounting to much and fading. Damp feeling weather continues for SW Scotland and the Isle of Man with just the odd light sleety flurries into the afternoon for the Central Belt. Belfast should reach 7 or 8C with hardly any breeze. Glasgow sticking at 2C.