It's 'Panic Saturday', apparently millions of us will be racing into town to spend as much as £2.2 million a minute at the tills today, and you'll definitely not be needing to wrap up warm.
The overall December temperature record was set way back in 1948, when Achnashellach in the Highlands reached 18.3c, it's a long shot to reach that today, but some parts are already up at 16c, after an incredibly mild night, and 17c or so is a likely high in places. When you bear in mind that countrywide the average maximum temperature in December is 6.7c, it really highlights just how mild it is right now.
With all the mildness, you'd be forgiven for expecting some sunshine and dry weather, but no - we've a front in play today, waving it's way up from southwest England, into Wales, through into Northwest England and up the middle of Scotland. and it's not going to move much through the day.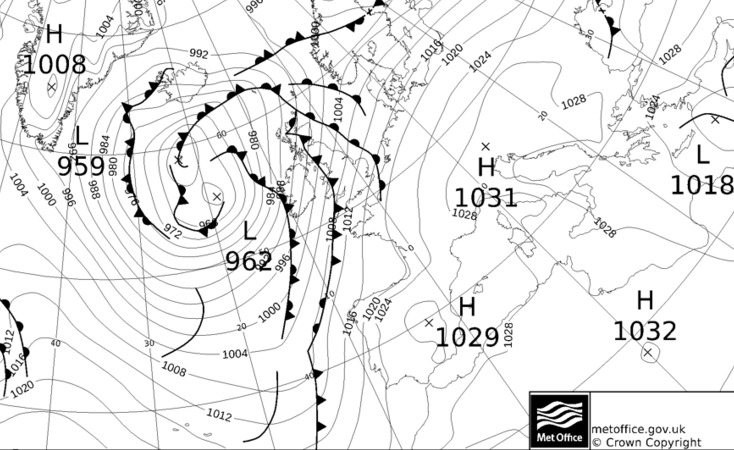 That's going to mean some heavy outbreaks of rain affecting the west of England and Wales, through into other parts of northern England, and up into southern, central and eastern Scotland. There'll also be some showers running into western and northern Scotland. Elsewhere though, it's a drier picture and there should be a few sunny breaks in eastern England. It's also windy, with gales in exposed parts of northern and western Britain, perhaps even severe gales up into the far north and northwest of Scotland.