After an unseasonably warm first half to November, the second warmest on record, a dramatic change is on the way over the next 24 hours, as strong and bitter arctic winds with snow spread down from the north. Provisional figures from the UK Met Office suggest the first half of November (1-15) had maximum daily temperatures 3.8C above the UK average. With the start of the month the second warmest in Central England Temperature (CET) data set which began in 1772.
So for this morning, grey skies and rain across southern most counties of England will gradually clear to drier, sunnier and colder conditions currently further north across England and Wales. Further north, a weather front bringing a band of heavy rain across central Scotland and N. Ireland this morning marks the boundary between much colder arctic air to the north.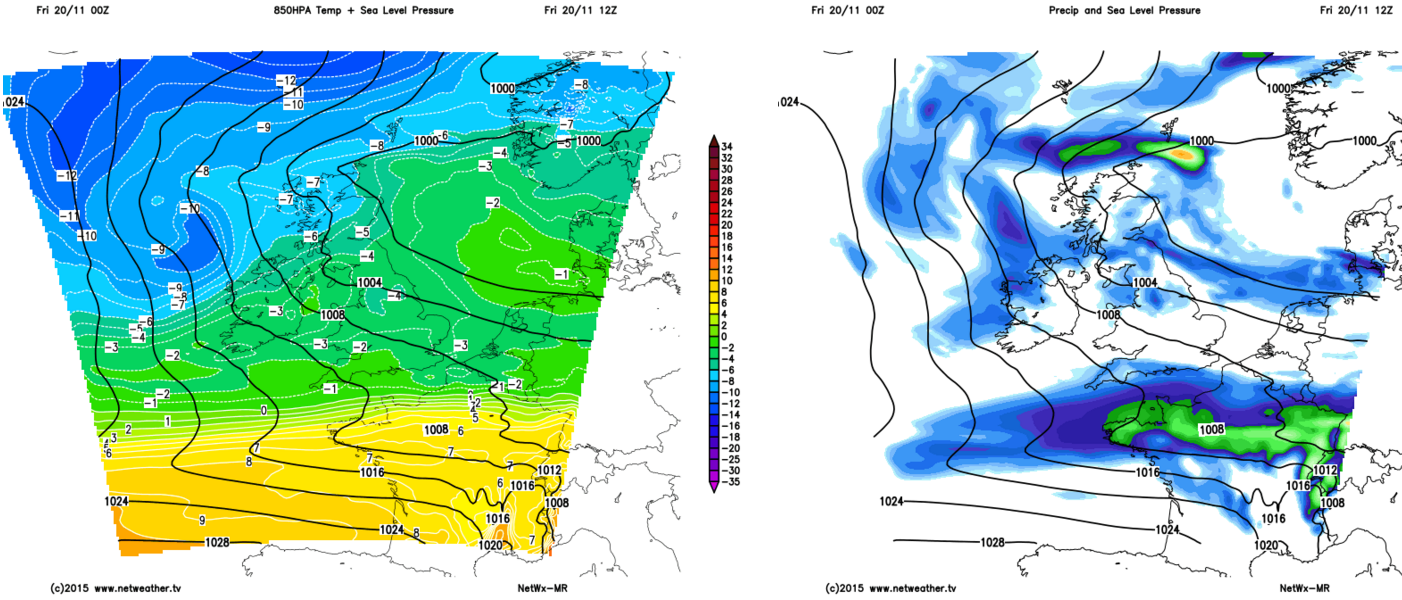 The rain band turning to sleet or snow on its back edge over higher ground as it moves south, followed by brighter conditions and wintry showers across northern Scotland. This line of rain, sleet and snow will continue south towards central areas this afternoon after the dry and bright morning, though tending to break up and become more showery. Quite windy ahead of this front, with westerly gales around western coasts. Wintry showers spreading south across Scotland. N. Ireland and northern England this afternoon – which fall increasingly as snow at lower elevations from later afternoon across Scotland. Dry and bright, but increasingly breezy conditions hanging on across southern England until dusk. Temperatures this afternoon reaching 7-9C across England and Wales, only 4-6C across Scotland and N. Ireland.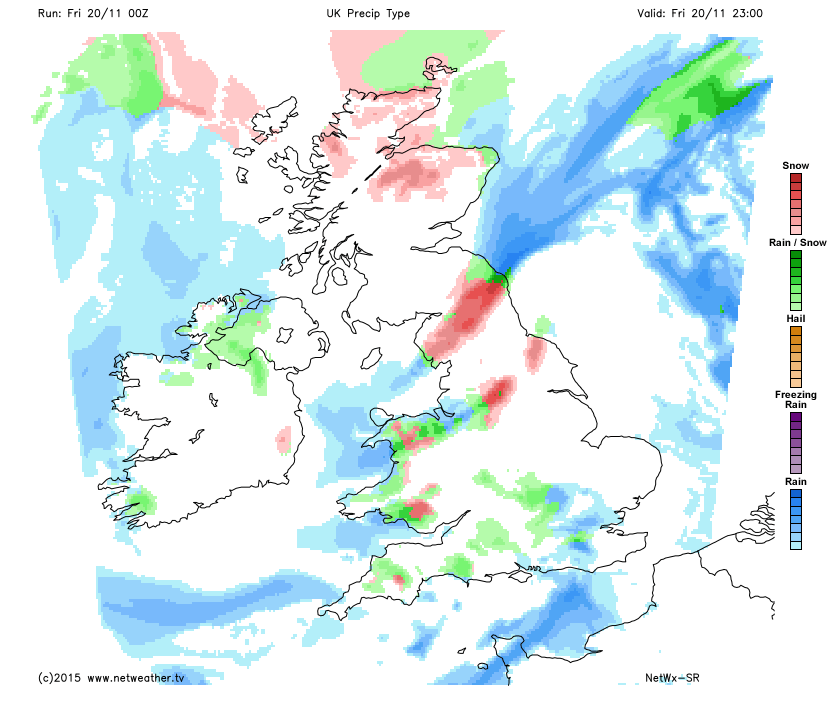 Bands of rain, sleet and snow will spread southwards across central and eastern areas overnight, snow showers following across Scotland, Northern Ireland, northern England and west Wales. Snow will settle increasingly to lower levels across the north, with 1-4cm possible by dawn, 5-10cm over higher ground. Settling snow confined to hills in the south. Increasingly strong northerly winds spreading south too, with gales developing, particularly along eastern counties and perhaps around western coasts of Wales. A cold night, with temperatures falling to around 2-3C in towns and cities in the south, around freezing in the north where skies clear.