Braemar made it a double yesterday, managing to be both the coldest and warmest spot for the second day running - peaking at 22.7c and starting the day at -2c, quite a swing!
Jet stream this morning.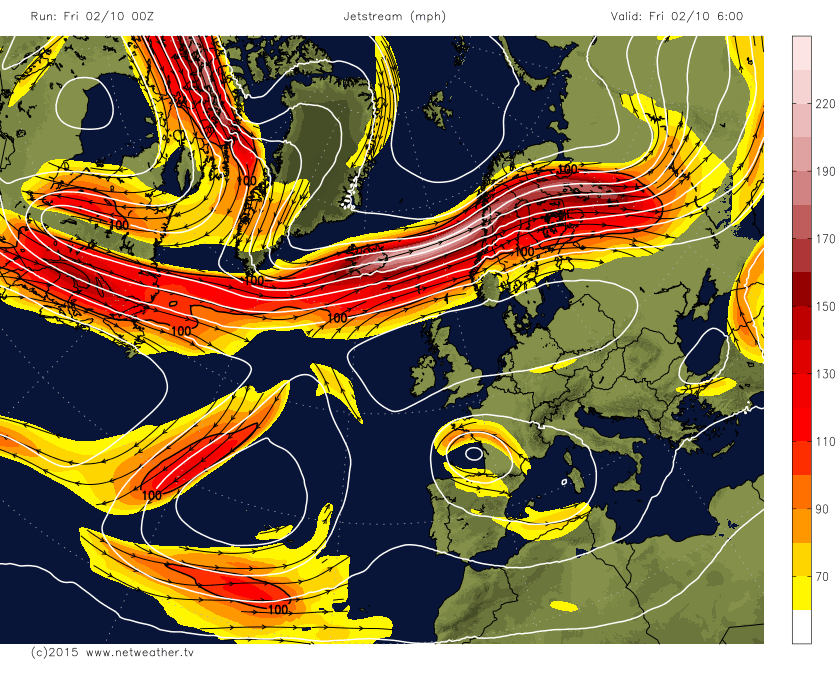 The settled, sunny spell is starting to draw to a close though, the jet stream which has been to the north of the UK is going to be heading south again shortly. The breakdown will be fairly gradual during the next few days with more warm sunny spells to come, but by Monday it'll be in full swing with rain and wind sweeping up from the southwest.
Jet stream Monday morning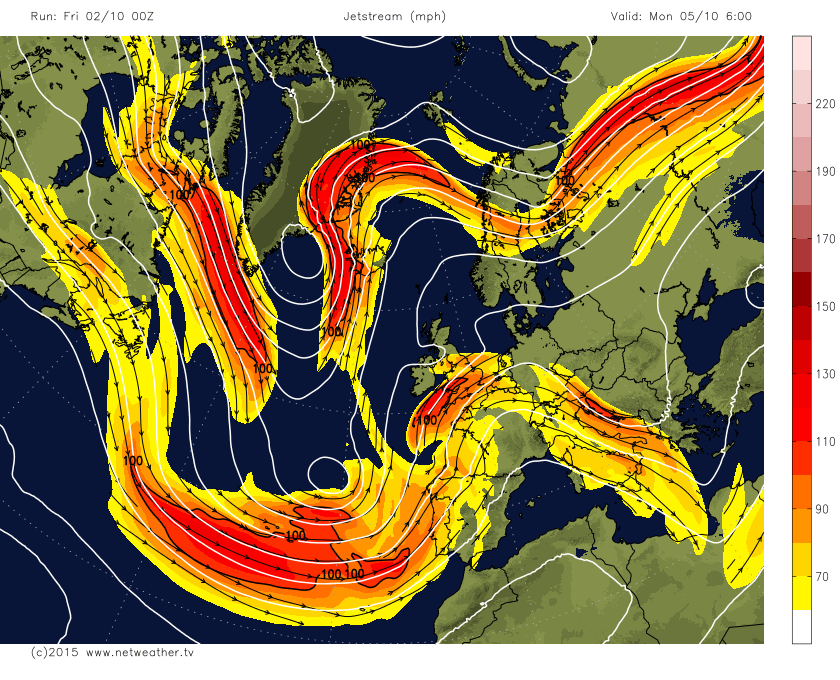 Today, after the chilly, and in places foggy start we'll be back on the sunshine trail again in the main. There'll be more in the way of cloud coming into northern Scotland and Northern Ireland during the day though, maybe even bringing a few spots of rain in the far north. There's also the likelihood of some cloud coming in off of the North Sea into eastern coastal counties of England later in the day.
Temperatures will be down a few degrees on what we have been seeing across the northern half of Scotland - so 3 in a row looking unlikely for Braemar. Further south though it's a case of as you were with highs again into the high teens, and locally the low twenties.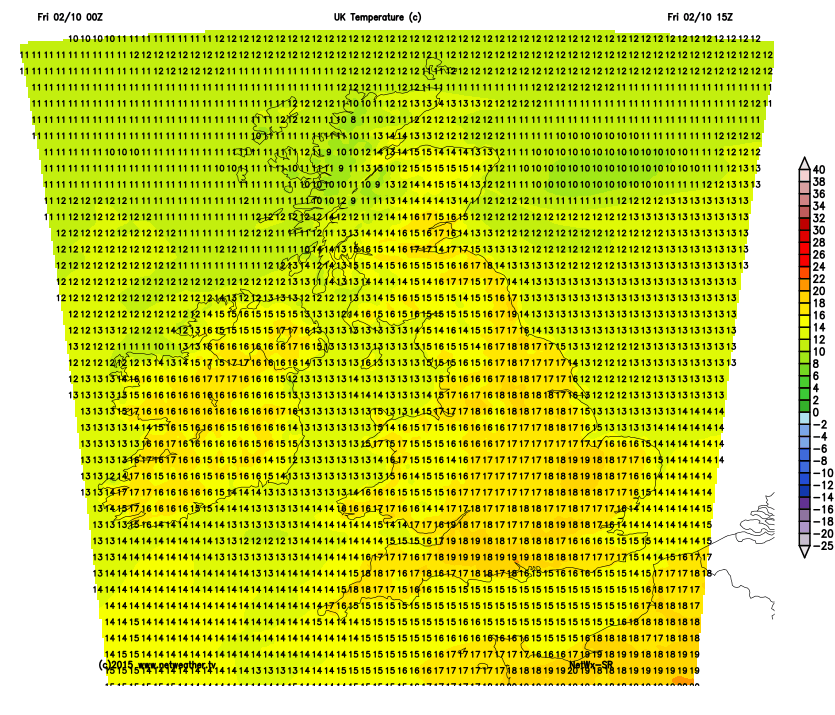 Another cool night follows, with mist and fog patches again forming in places, along with a touch of frost where skies are clear across the northern half of the country. There will be increasing amounts of cloud moving into northern regions though.