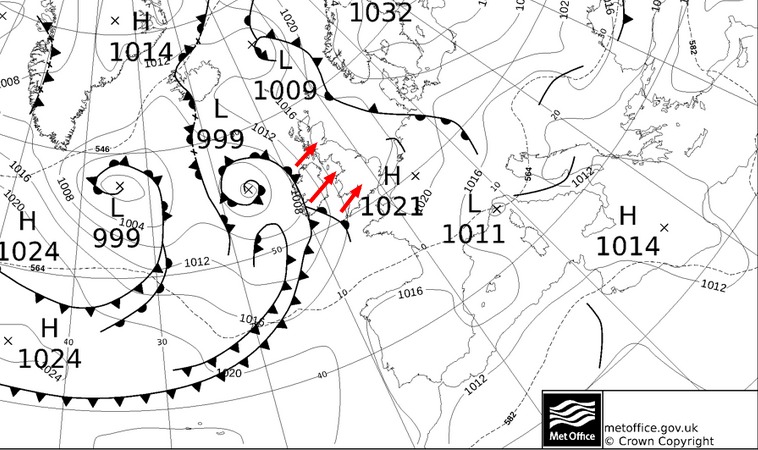 For most, it does look another dry, bright and warm day - with temperatures up into the mid-twenties in eastern England by this point, but rain will cross into Ireland during the day, reaching western Britain into the evening.
Thursday will see the rain continue to move through northeastwards - for southern parts it's likely to be patchy with southeastern England likely to stay dry. Further north and west there will be some heavier bursts though, and generally even where there isn't any persistent rain, there will be a lot of cloud - which in turn will keep temperatures a little surpressed compared to Wednesday.
As we move into the latter part of the week and the weekend, our old friend the northwest - southeast split is liable to setup for a short while at least, with more showery rain in the north and west, warmer (with highs heading into the mid-high twenties) further south and east, albeit with the risk of some thundery downpours at times.
That thundery threat, along with the heat could then spread further north later in the weekend and into the early part of next week - a long way off at this point but definitely something to keep an eye on.