It's been a fine start to the day in many parts of the country today, and for the majority that'll last but there will be some showers around - especially through northern England and into the southern half of Scotland.
Temperatures today, as has often been the case of late will be warmest in the southeast with highs of 24-26c here. The rest of southern England a still warm 19-23, and only slowly cooling off as you head further north and west with even northern Scotland making it up to 15-18c. While many of us will continue with sunny skies and broken cloud during the day, where the showers break out, they may be heavy at times. The bulk will be in that northern England, southern Scotland zone, but the a few are likely to run into Wales and SW England, also the far north of Scotland and maybe the odd one kicking off in other parts of England too.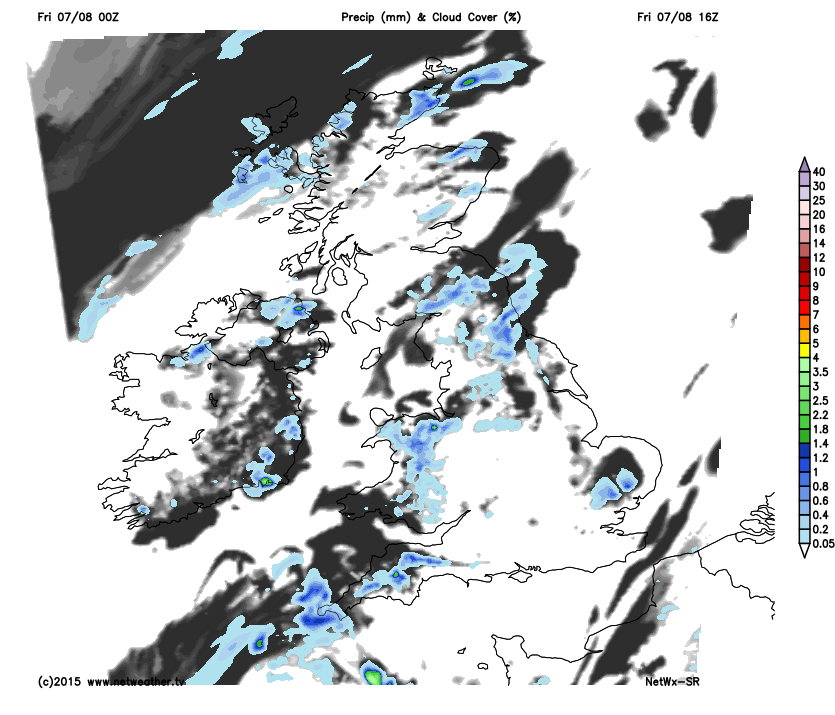 Any showers die out overnight. which brings us into a fine start to the weekend. There will be some extra cloud in the far northwest though and that's a sign of things to come as rain moves in during the day to affect western and northern Scotland, along with Northern Ireland. Everywhere else stays dry and warm, with highs closer to, or even a touch up on today's values.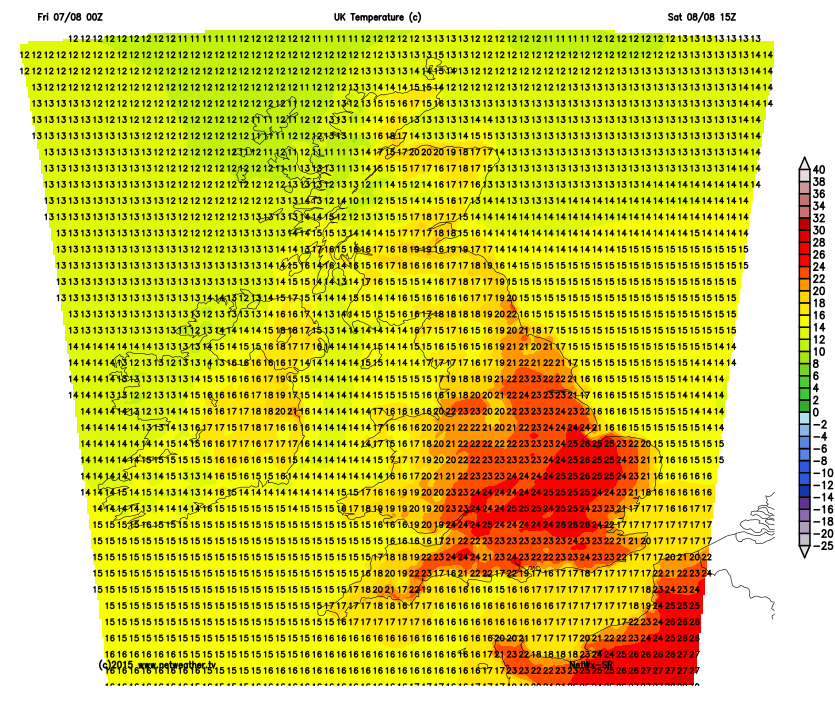 That rain in the northwest will continue to slide southeast through the evening and overnight, so a different day to come on Sunday for many with more cloud, some increasingly patchy rain as the front continues southeast and some showers following into western areas to the north of it. One exception to the rule will be the southeast quarter of the country where it should stay dry with further spells of very warm sunshine.
Looking ahead to next week, and it's a bit of a headache in terms of the details as the various weather models have some quite sizeable differences between them. It's going to start on the unsettled side though with the front from the weekend still in play initially. Then high pressure is likely to play a more prominent part again, so a good deal of fine, dry and warm or even hot weather is possible in places - that may then also bring the risk of some thundery downpours later though.