Low pressure is right across the UK today, so we have an unsettled Monday morning with a lot of cloud and outbreaks of rain. There is more rain over N.Britain as a few breaks appear in the cloud further south but it's not exactly summery.
Brighter south with less showers, more rain for northern areas this morning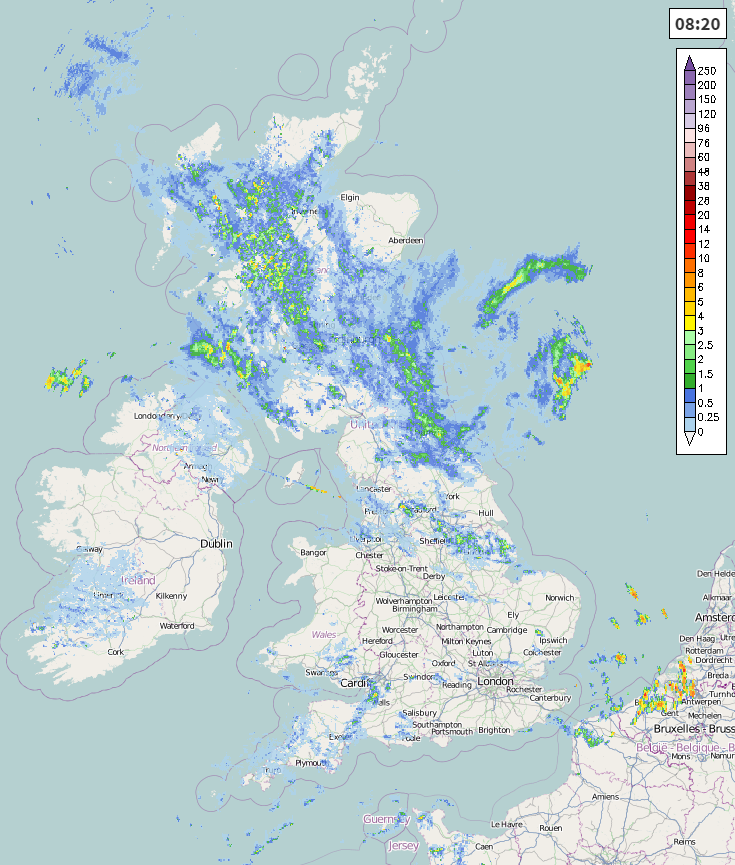 The main band of rain is over Scotland and N.England to start the day and will cover N.Ireland this morning with some heavier pulses moving into Wales from the west. The northern half of Scotland should see some improvement this afternoon, as the rain turns more showery and the cloud lifts. The Northern Isles will see sunny spells as much of Scotland sits in a cool NE wind (11-13C). Much of England and Wales has cloud with showery outbreaks to start the day with a few brighter spells. Heavier showers move over SE Britain (19 to 21C) into E.Anglia through the day as more sunshine appears for southern England, inland Wales (17C) and the Midlands (16 to 18C). The winds will be brisk over S.Britain today with fresh west winds, strong for some coasts. N.Ireland will see grey skies, outbreaks of rain and feel cool at only 13 in a light to moderate easterly wind.
Strengthening wind today, and some of the showers turning heavier later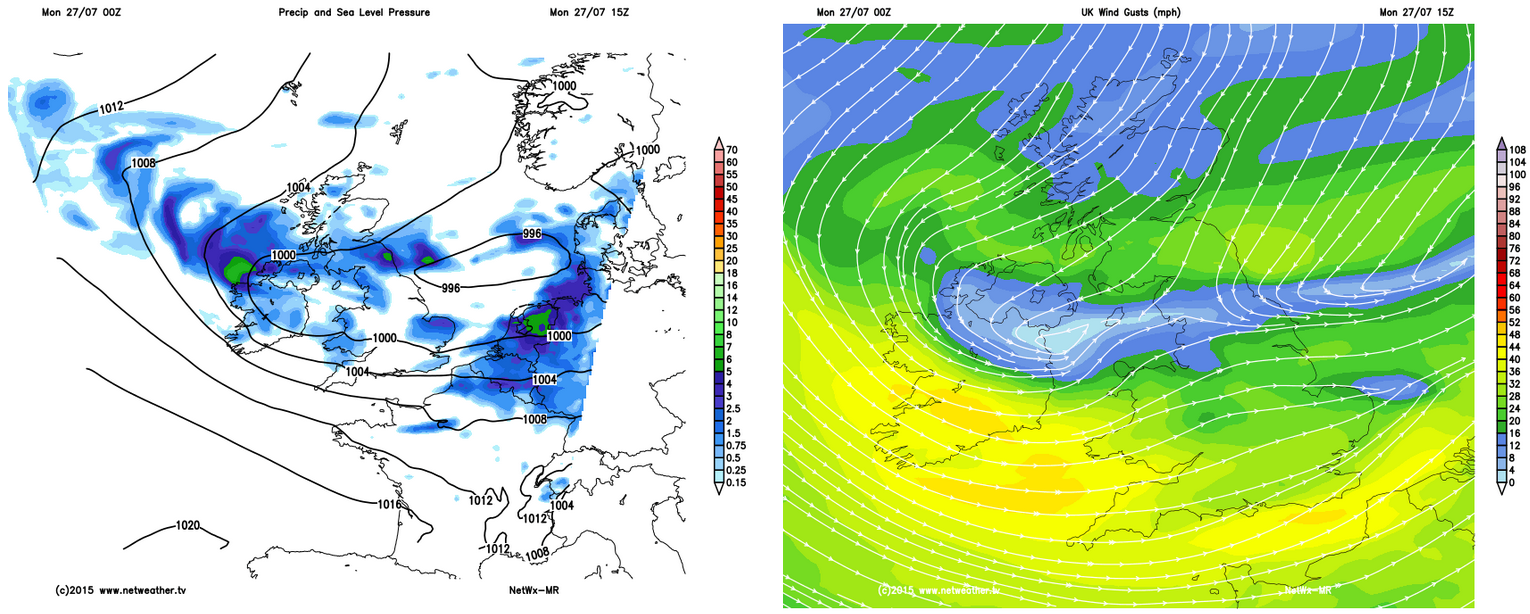 So for today, areas which will see rain for a good part of the day will be N.Ireland, southern half of Scotland , N.England and W.Wales.