Two words that probably don't conjure up summery thoughts in your head are showery and blustery, but that's where we are today, and although the brisk wind will eventually ease, the showery theme will keep going right through this week.
The reason is that we're going to have low pressure dominating the show again, the first of which is rolling in today throwing showery rain in from the southwest during the day, with winds on the rise too. It's not all doom and gloom in a summer sense, it's actually going to be a warm day with highs of 18-22c for a good part of England, Wales and Northern Ireland. A few spots are likely to exceed that, particularly in the south and southeast of England where 23-25c is likely. North of the border it's cooler though as the rain will be more persistent once it arrives here, meaning 13-16c is more typical.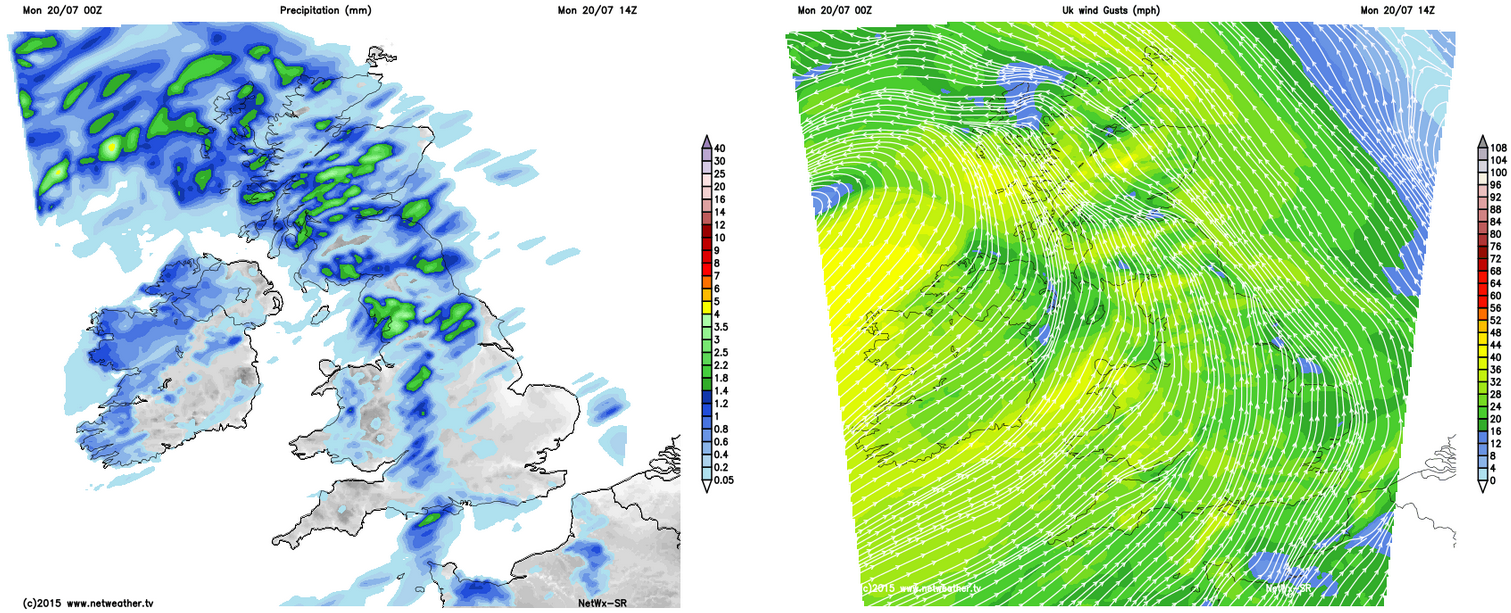 As the rain and showers clear through, brighter skies will arrive from the southwest, so plenty of sunny skies to end the day across a good part of England and Wales. There will be a few showers about though, these very well scattered in the south, but becoming more frequent as you head further north - with western Scotland seeing a good few - some on the heavy side too.
Tomorrow sticks to the same sort of game plan, so some good sunny spells coming through - particularly inland, in central and eastern regions, but there will also be some showers in the mix. The winds stay on the brisk side as well, blowing those showers through quite rapidly. It'll be another warm day, especially for England and Wales, with highs reaching the high teens or low twenties widely, closing in on the mid-twenties in some southern and southeastern parts. Cooler again further north, but parts of eastern Scotland reaching 16-18c.