Central, southern and eastern areas of England along with Wales are off to a glorious start this morning, with bright sunshine and it will stay dry and bright or sunny in these areas through the morning and into the early afternoon, though cloud increasing across the north and west in the afternoon. Further north and west, increasingly breezy with more in the way of cloud across Ireland, Northern Ireland, northern and western Scotland, with some outbreaks of rain spreading east over Ireland, as a frontal system moves in off the Atlantic.
Central, southern & eastern areas faring best this morning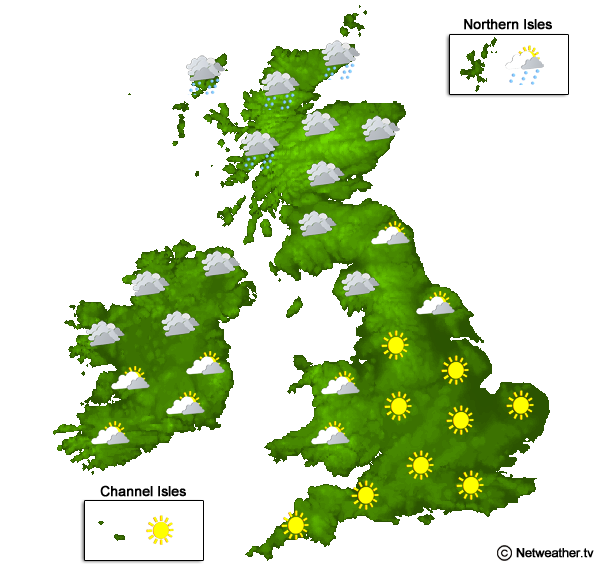 Rain will turn more persistent across Ireland and Northern Ireland through the morning before arriving across western Scotland, NW England and the far west of Wales through the afternoon, turning windy too across the north and west. Further east, as mostly dry and bright afternoon across much of England and east Wales, though increasing cloud from the west. Temperatures reaching 20C in London, 16C in Cardiff and Manchester, chilly across Scotland and Northern Ireland as the rain sets in the afternoon, 8-10C here at best.
Rain & showers spreading east through today and overnight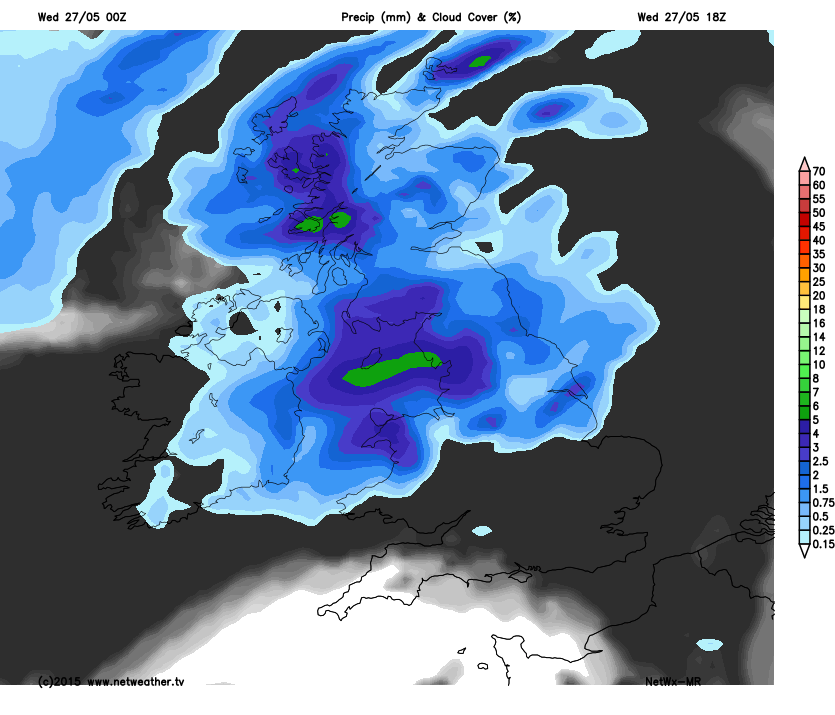 Cloud and outbreaks of rain in the north and west will continue eastwards across most parts this evening and overnight, though the rain light and patchy in the south. Clearer and colder conditions with blustery showers following the rain across the north and west, falling as sleet or snow over Scottish mountain tops. Increasingly windy for many too, particularly in the north.