High pressure is starting to take charge, settling things down, but holding on to the frosty nights. Southern Britain will have a raw feeling end to the week as a cold north easterly wind peps up, and will blow in some patchy wintry showers over the south east.
The northerly winds are currently feeding in some wintry showers down the east coast, and as the flow turns more north easterly later this week the wind will strengthen accross the southern half of England and Wales, giving a biting wind chill and bringing that risk of wintry showers for south eastern areas.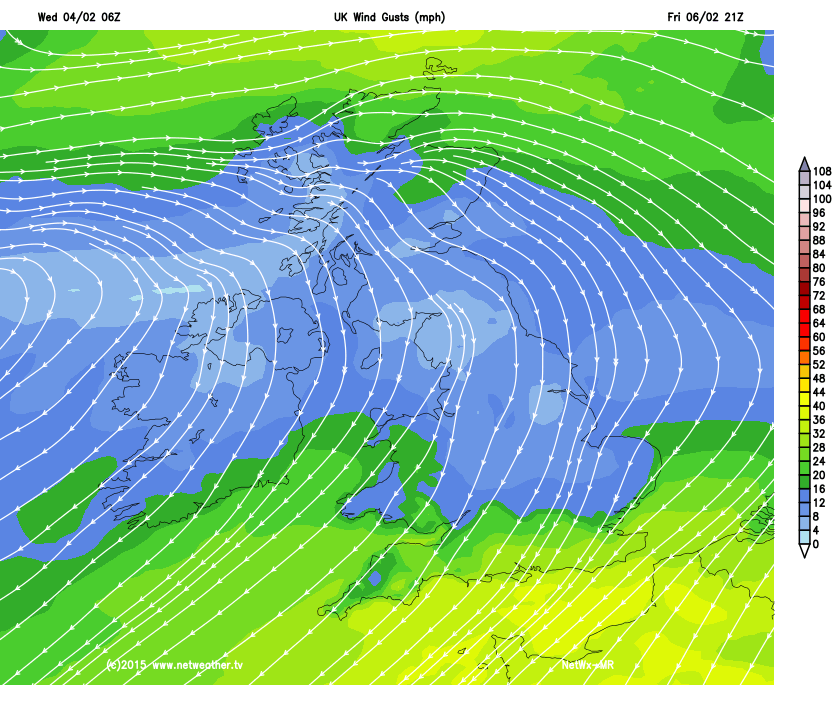 The overall picture is one of high pressure starting to dominate, and as Jo explains, milder air will arrive from the north west helping daytime temperatures reach up to 6-7c for northern areas, while it stays closer to 2-4c for the south east. Night time temperatures will also be a little milder, but we'll still dip below zero in many areas, and widespread ground frosts will continue.