It's going to be a rough 24 to 36 hours for the UK & Ireland as Storm Rachel arrives this afternoon delivering widespread gales and severe gales, gusting to over 70mph on exposed coasts. The winds will drive heavy rain for most areas, and blizzards over higher ground to the north, with some atrocious travel conditions on the highest routes.
As the Atlantic low arrives we will see two swathes of strong winds, the first arriving for the west of Ireland this afternoon and quickly spreading east over the UK, clearing the east coast on Thursday morning. The second swathe follows on the rear flank of the low pressure as it passes to the north of Scotland, and these will hit Northern Ireland, Scotland and the north of England through tomorrow before once again clearing to the east during the evening. Please check your local forecast for more details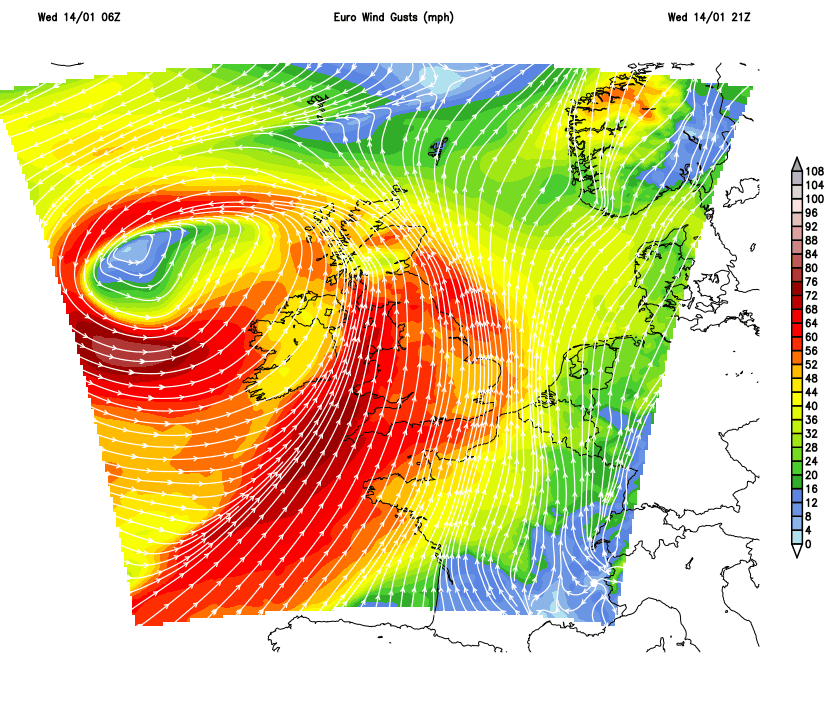 As Jo describes, the winds will arrive with some torrential rain, falling as snow over northern high ground, with some blizzard conditions at times. The heavy rain will bring a risk of localised flooding for western areas in particular, and there is lying snow, as a quick thaw will add to the problems. As you can see from the forecast rain and snow accumulation totals for the 24 hours from 6am today there could be widespread problems, so please keep an eye on the Environment Agency and SEPA websites for the latest flood updates, and your local news for road conditions.