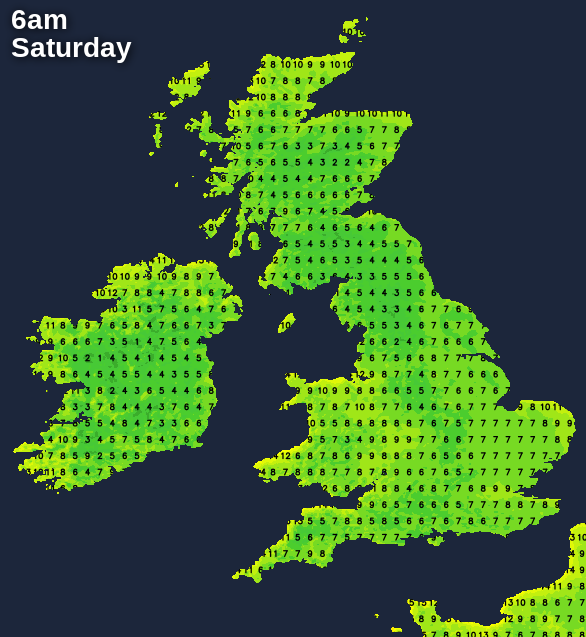 Saturday will be similar, with the North and North East of Scotland and places towards North Sea coasts seeing a further scattering of showers. Elsewhere, after a chilly start, it'll be mainly dry, with a fair amount of sunshine again. A North West or North wind shouldn't be quite so blustery but will continue to feel chilly. Temperatures in the North and North East get no higher than 11 to 14C again, while most other places reach 16 to 18C, with 19C possible in the sunnier parts of the West and South where you have shelter.
With clearing skies, lighter winds and only the odd shower along North Sea coasts, it'll generally turn quite cold after dark. Sheltered rural valleys from the Midlands northward see another grass frost as temperatures across the country fall to between 1 and 7C. Near dawn, a few mist or fog patches may also form in rural areas.
After a chilly start, Sunday should be fine and dry, apart from the odd shower towards the East coast. Monday sees high pressure taking over, so the weather for the Queen's state funeral looks fine and dry in mostly light winds. It should also be a little warmer, with the only rain probably across the far North West of Scotland.
Tags:
UK Weather
&nbsp