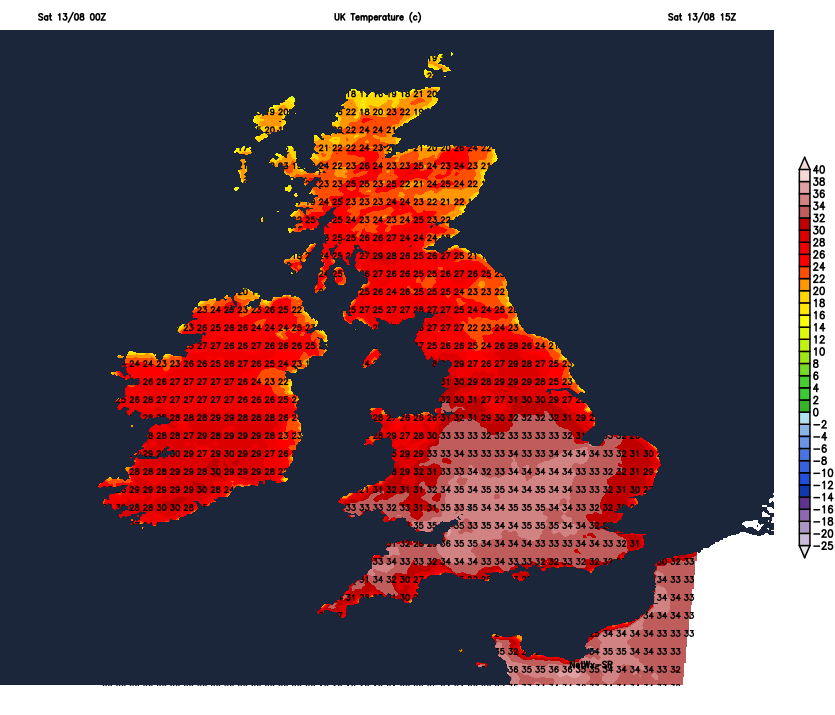 There will be some mist and low cloud or haar along northeastern coasts this morning, but this should burn back offshore with much of the UK seeing unbroken blue skies on Saturday, a good day to check visible satellite images to see the extent of parched brown land! The exception, as has been the case recently, will be a cloudier far north and northwest of Scotland.
Hot again on Sunday
Still hot on Sunday across much of England and east Wales, with temperatures in the sunshine reaching the low to mid-30s. However, we will see the start of the change to more unsettled conditions in the week ahead developing across Scotland, with some thunderstorms developing towards the west through the afternoon, while west Wales and N. Ireland could see more in the way of cloud and some isolated thunderstorms develop too.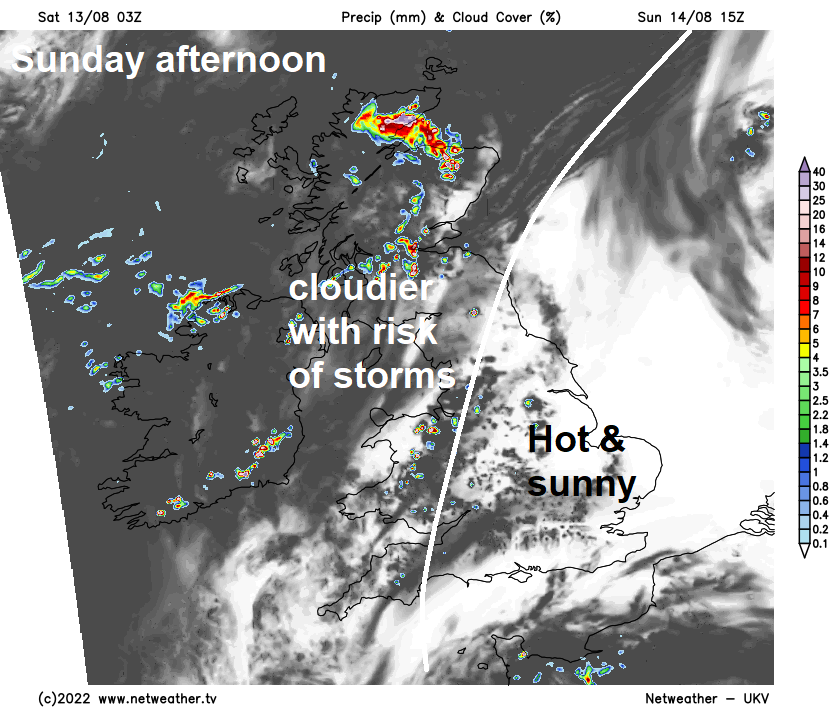 Turning more unsettled and heat easing next week as low pressure takes charge
Monday is looking mostly dry, sunny, hot and increasingly humid for southern, central and eastern England too. But across northern and western areas of Britain it will likely be less hot with more in the way of cloud and some heavy showers or thunderstorms breaking out through the day.
Slow-moving heavy showers or thunderstorms developing more widespread across England and Wales on Tuesday, with a risk of localised flooding. Scotland and N. Ireland turning drier and cooler through the day, as northerly wind develops here.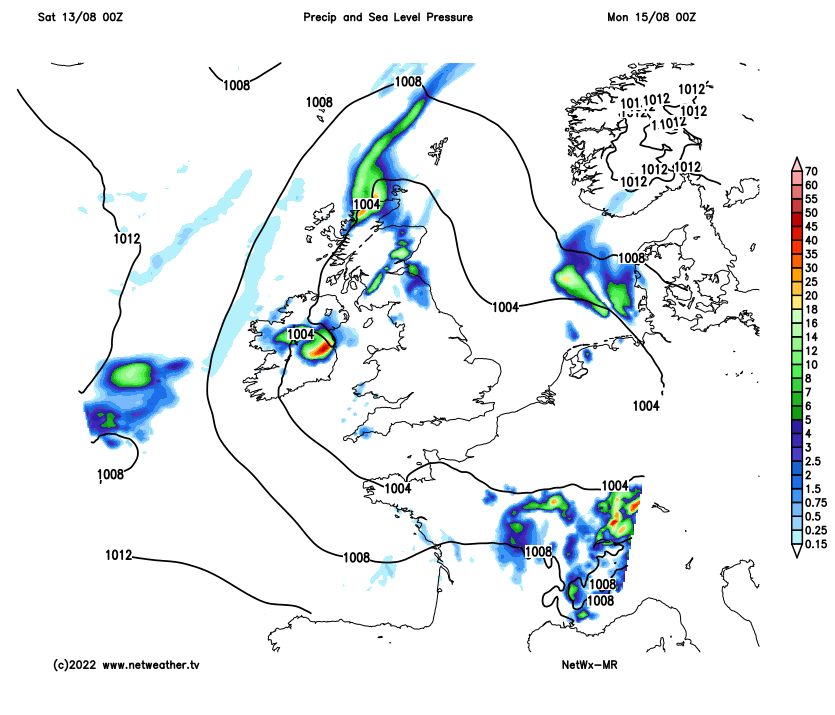 Wednesday looks to see showers and thunderstorms become increasingly confined to southern areas through the day, drier and sunnier across the north, but turning cooler across all parts with a north or northeasterly breeze. More of a westerly flow developing on Thursday and Friday, though some uncertainty for later in the week on rainfall. Thursday could be looking dry, though a few showers in the west. Friday more likely to see some rain spreading east.
Tags:
UK Weather
&nbsp
Outdoors