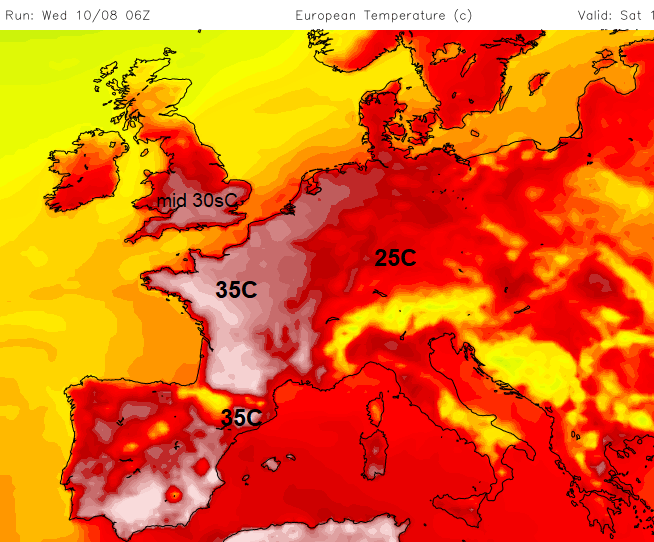 Various sports combine for the European Championships Munich 2022. It looks very warm and sunny but not as hot as here in the UK. 25C on Saturday but getting a bit warmer Sunday into Monday. 35C in Paris this weekend as Meteo France continue their heatwave warnings for western and northern Paris.
On Saturday, Barcelona will reach 35C and feel even hotter. There have been heat warnings in parts of Spain too and wildfires across the Iberian Peninsula and mainland France.
Care will be needed everywhere in this hot dry weather. Fire teams and local councils, nature organisations are all asking the public to think in these tinder-dry conditions. And pay attention to local safety restrictions.
There looks to be little change in the weather over the next few days with more cloud by Sunday and the risk of a few showers or elevated thunderstorms by Sunday evening, but the main shift is early next week. If you are out this weekend, slap on the sunscreen and reapply, take a hat, drink plenty of water and try to seek shade in the middle of the day. Take it easy, this heat is extreme.
Tags:
UK Weather
&nbsp
Events