While there'll be showers moving in from the West on Saturday, it won't be a washout by any means. Sunday is likely to produce the better, brighter weather this coming weekend, as pressure rises steadily from the South. But in the meantime, we have low pressure in charge.
Midweek one depression to the North West of Scotland has been producing plenty of showers, particularly in the West. Some heavy, giving local hail, thunder and gusty winds. Thursday again sees downpours but the showers will be slower moving and therefore could be lengthy. And still more showers on Friday but with longer bright or sunny spells.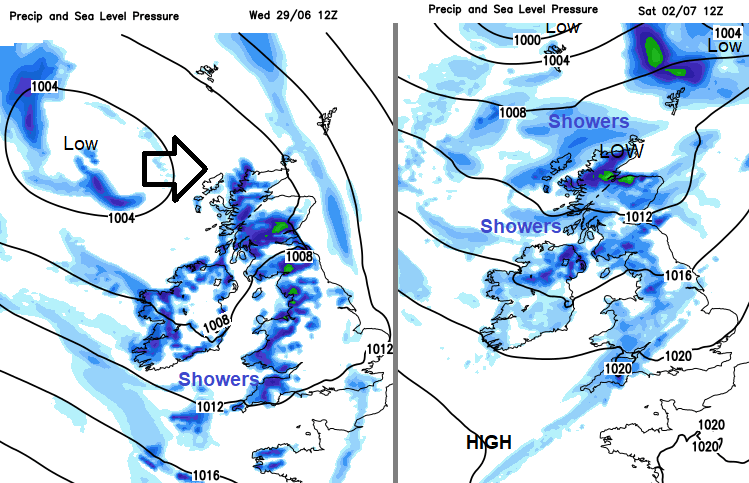 That first low pressure eases away through Friday so more chance of seeing dry weather rather than a shower for western and southern Britain by the evening. There will be a light Westerly wind and temperatures around 15 to 22C on Friday. They move up a notch at the weekend, maybe into the mid-20s Celsius for eastern or SE Britain. The sunshine will be strong and warm but no hot spell for this weekend.