Low pressure will be staying well in charge of the weather through the remainder of this week and into the weekend, keeping things unsettled with sunshine and showers the most common weather type. But, an old friend of UK Summer's - the Azores high - is set to ridge our way next week, settling things down and bringing a return to more summer-like conditions.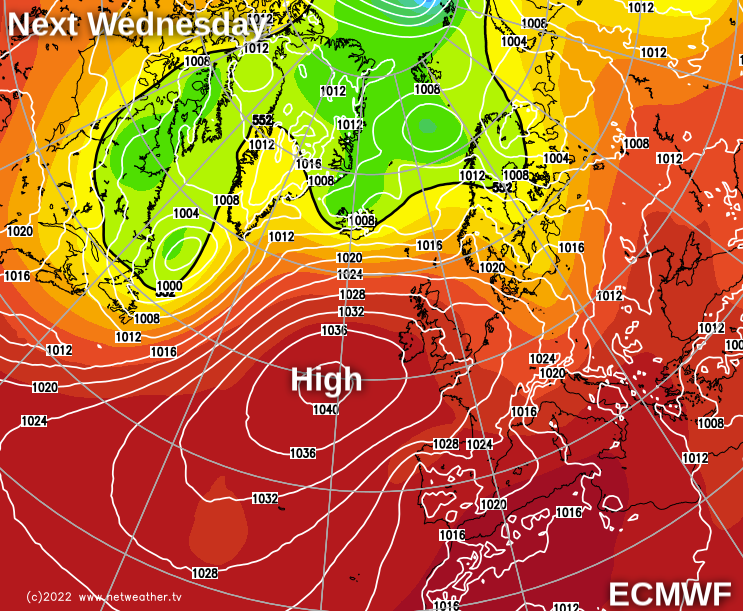 It's likely to be a relatively slow burn as the high starts to ridge towards the British Isles from Sunday onwards. Initially, it'll be the south of the country feeling the benefits as the showers die out, with the north of the country last to see that improvement during next week.
For more on the weather during next week and beyond through July, take a look at the month ahead forecast.
At shorter range, we are locked into a few more days of sunshine and showers. Today (Wednesday), will see them moving southwest to northeast, with one or two groups of them joining together across eastern England to start, and also through southern, central and eastern Scotland. Nowhere will be immune, but the southeast corner is likely to become mostly dry once this morning's bands have moved through, which bodes fairly well for Wimbledon.