Tonight will be generally dry in eastern parts of the country but with some scattered showers affecting the west. Minimum temperatures will mostly be between 9 and 12C, but possibly no lower than 13C in the London area.
Tomorrow and Monday
Tomorrow will be a day of sunshine and scattered showers for most, but staying dry and sunny over much of southern England, especially in the West Country. Into Monday, a ridge of high pressure will bring dry and mostly sunny weather for much of southern Britain, but it will turn cloudy in Scotland and Northern Ireland, with some rain mainly for the west of Scotland. Temperatures will remain similar to today's with an enhanced northwest-southeast gradient, struggling to exceed 13C in western Scotland but reaching 21-23C in south-east England.
Beyond Monday
High pressure will build over the British Isles starting on Tuesday, promising a settled spell of weather. It looks probable that it will be dry and sunny in the south for the rest of next week, but there will often be plenty of cloud further north, especially over Scotland and Northern Ireland. (Map below from the Met Office Global model)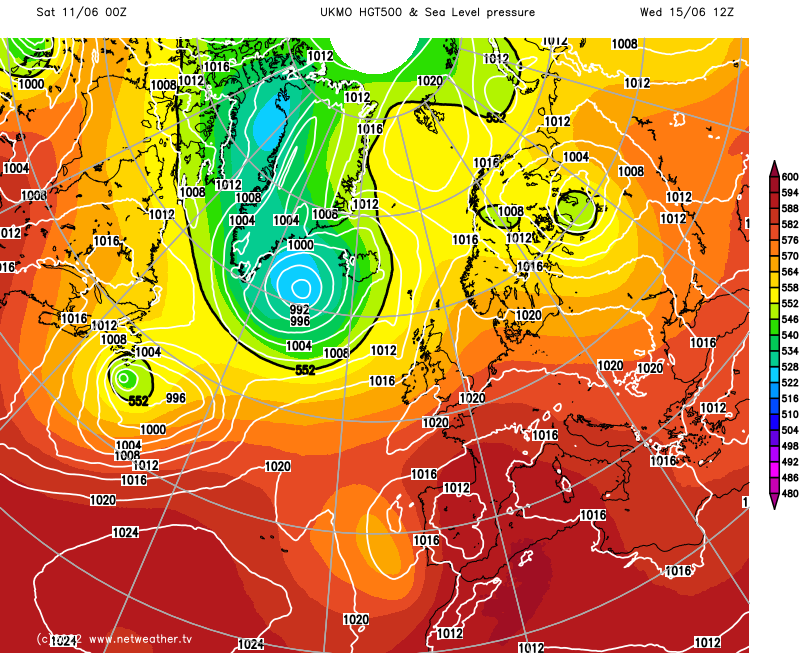 Confidence is high that by Wednesday and Thursday of next week, temperatures will be reaching the mid to high 20s Celsius over most parts of England and also the east of Wales.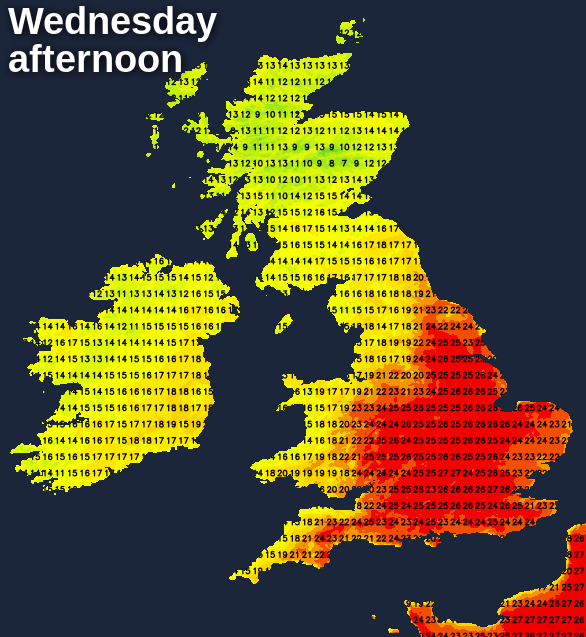 Through Thursday and Friday, the sunny weather is expected to extend to most of the country. What happens beyond that depends on the extent to which the high pressure moves to the east of Britain. If the high does get to the east, then potentially record-breaking temperatures will head northwards from France. If it does not, the heat will end up being more moderate.
Tags:
UK Weather
&nbsp