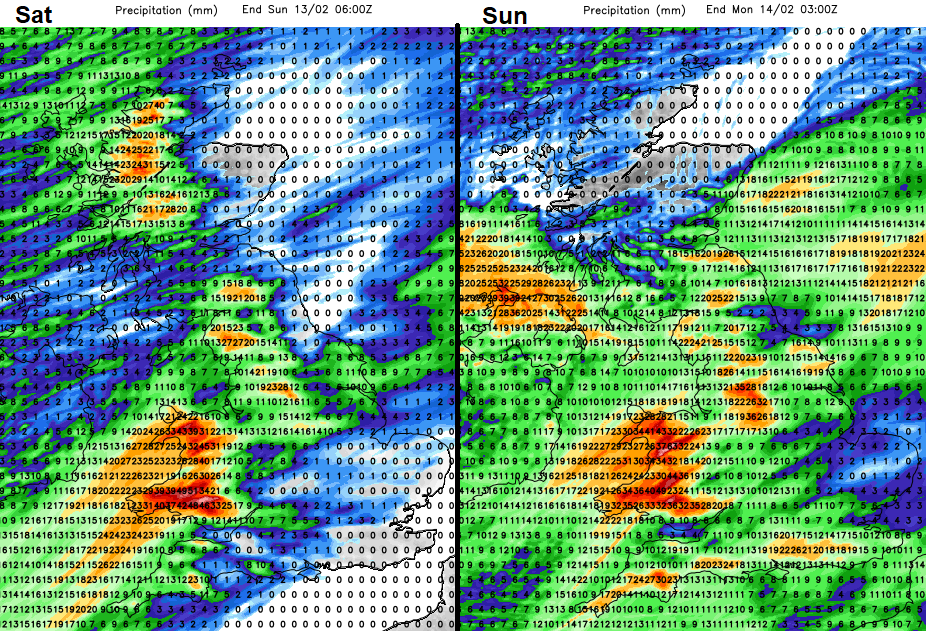 Weekend
This rain band, with more cloud, will snake in from the west bringing pulses of heavier rain through Saturday as the whole thing edges south-eastwards. Cumbria and Wales will also see 1 or 2" of rain over high ground. Temperatures will be up, around 6 to 9C but it will feel colder in the wind and dampness. The parkrun forecast shows higher temperatures for 9am than today but the wind will be a factor in how it feels.
There could be lighter winds in the north early on Sunday morning before the next low moves in. Heavier rain looks to swirl in from the southwest with strong winds wrapped around the low, possibly coasts of SE England becoming very windy. And then it is away, leaving the UK in a colder northerly flow by Monday morning with an early frost for Monday night. Lots of chopping and changing with our UK weather over the next few days.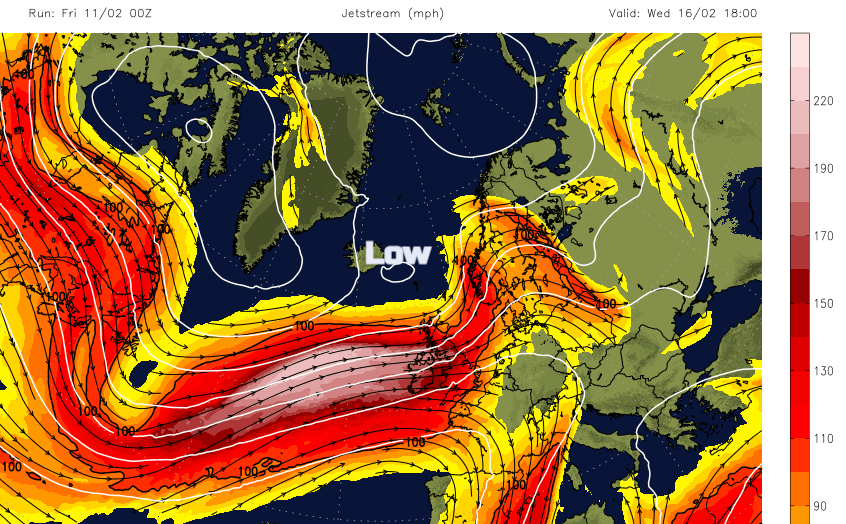 Something colder, briefly, for Monday with more snow showers for northern Scotland. Then we'll be watching a developing low pressure moving in from the Atlantic for the middle of next week. With a strong jet core powering across the Atlantic, it could turn stormy here.
Tags:
UK Weather
&nbsp