Cloudier, slightly milder air is starting to filter across the UK now, but this morning, there's been a widespread frost across southern and central England, along with parts of South Wales. There'll still be some cold air about during the next few days - especially in the north and northeast, but the over-riding theme will be a milder one, with some rain moving through at times.
Today, the hills and mountains of Northern Scotland, and in particular Orkney and the Shetland Isles are certainly cold enough for snow - there is a Met Office warning issued for those Northern Isles due to that. Elsewhere, much of England, Wales and Scotland will often be cloudy, with some outbreaks of rain and hill snow running into Scotland, Northern England and Northern Ireland at times, one or two showers may even filter further south. The best of the sunshine today will be in southern and maybe central England, once any early morning fog has cleared.
Away from the colder far northeast, temperatures will be up a notch on Saturday, reaching 4-7c quite widely, but maybe still struggling closer to zero in some southern counties where the fog and low cloud lingers for longer.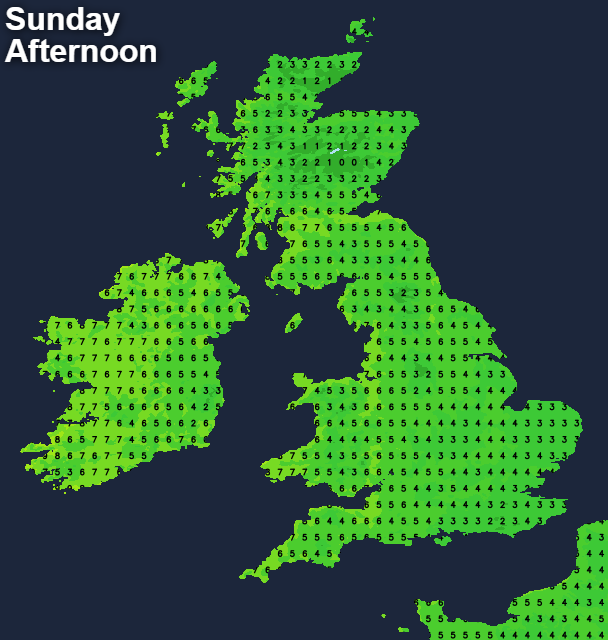 This evening and overnight, the rain, with snow on the high ground, will start to become more persistent in the northwest of Scotland. With mostly cloudy skies, elsewhere, it stays virtually frost-free away from the far south, where a few patches are likely.