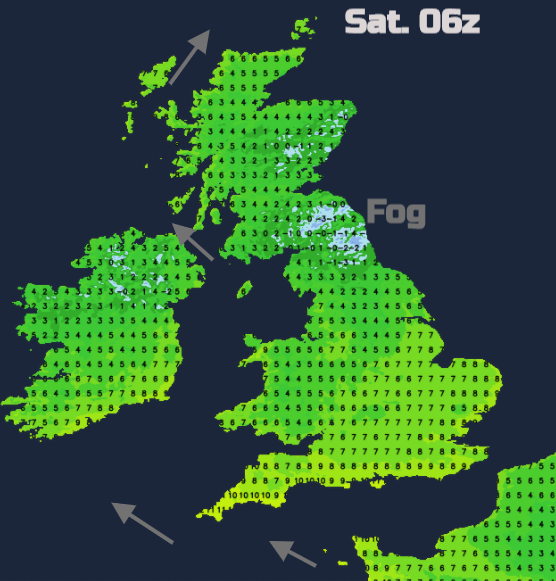 Milder on Saturday for southern Britain around 9 to 12C. Cloudy for England and Wales, although Kent could see clearer skies in the afternoon and sunshine. Northern Ireland around 7 to 9C with increasing cloud after a bright start but it will be dry. Some early fog and frost inland further north, with dense, persistent fog a risk. Scotland will be sunny after a chilly start and although northern England will see increasing cloud it is still a fine day.
During the weekend our weather is anchored by high pressure over Scandinavia and low pressures near to Portugal, Spain and the western Mediterranean. There are weather warnings for heavy rain and stormy conditions for coastal areas there.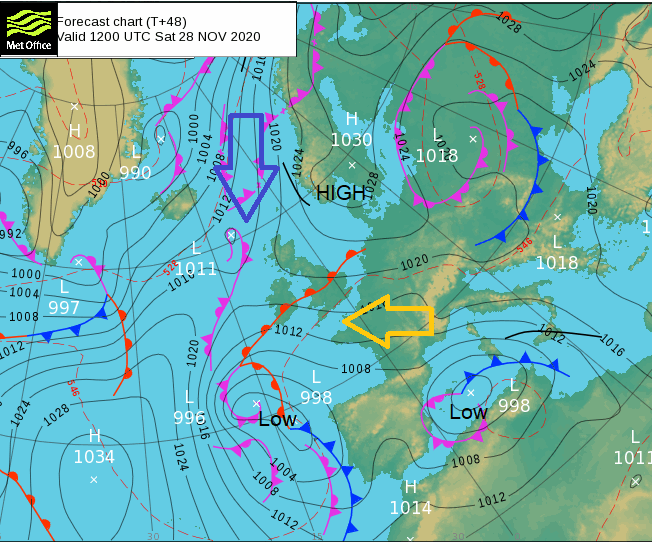 There is a lot of uncertainty for next week's forecast. High pressure looks to builds towards the UK to end the weekend, but models vary about whether it will be able to keep the settled weather going, even on Monday with larger variations by next Friday.