As pressure slowly rises, it'll be mainly dry with light winds over the next few days. While there'll be some sunshine, particularly today, mist and patchy fog will gradually become more widespread and tend to linger. Areas of very low, grey cloud will also form resulting in anticyclonic gloom, that for the mental well being of some, we could definitely do without during the current difficulties.
We already have patchy fog this morning, some of it locally dense and freezing around the Welsh marshes and towards the Home Counties. This'll be slow to clear from some rural valleys, but once it does so, you'll join most other parts with some sunshine today in light winds. It'll also be largely dry but with a few showers mostly at first around Merseyside and towards the East coast. Top temperatures 6 to 9C, but where any fog lingers you'll remain in low single figures giving a cold day, after a slight frost in places to begin with.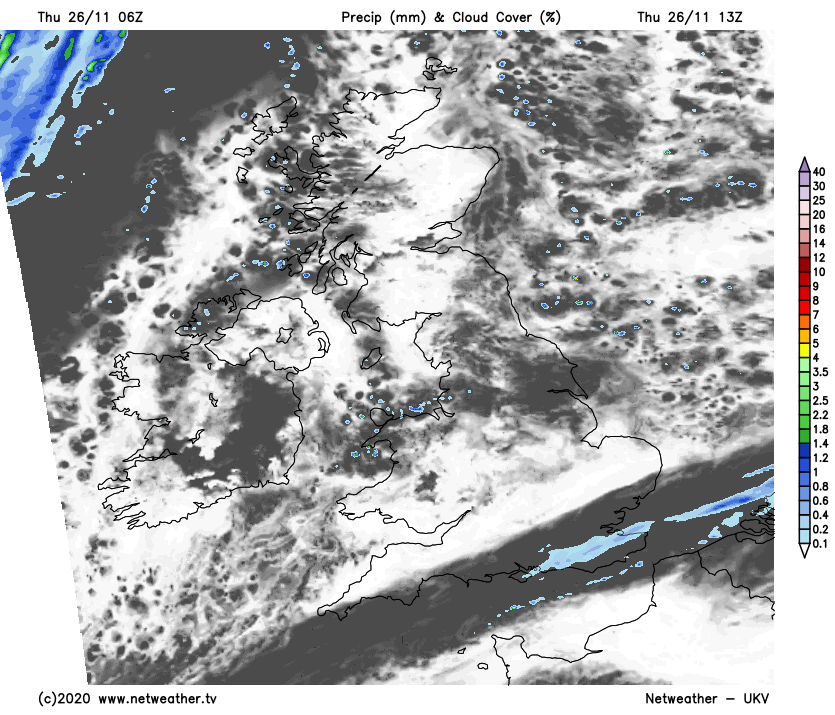 Across the Channel Islands, London and the South East we still have the remnants of yesterdays rain that'll be slow to clear, leaving it largely dull, grey and misty. Despite this, it's milder here with temperatures between 10 and 12C. The other place to see some rain or showers later will be North West Scotland, with a southerly breeze here freshening a little.
It'll turn misty generally after dark in light winds, with patchy fog and a slight frost reforming overnight where skies stay clear. Areas of very low cloud will also form making it grey, misty or foggy more widely by dawn. The North and West of Scotland continue to see some showers in a South Westerly breeze, with the South East and the Channel Islands remaining cloudy and misty with further mostly light rain or drizzle here and there. Here it'll be milder in an otherwise dry night, with temperatures elsewhere mostly falling to between -2 and +4C depending on cloud cover.