Frost and fog are on the way. A phrase which needs extra care for radio and television weather presenters, in case of mispronunciation. Photographers will be delighted and at this time of year, it doesn't mean too much of an early start. High pressure is building over the UK as a distinct but slow-moving cold front ambles its way south-eastwards. With more settled, drier and calmer conditions overnight temperatures will easily fall away under the clear skies.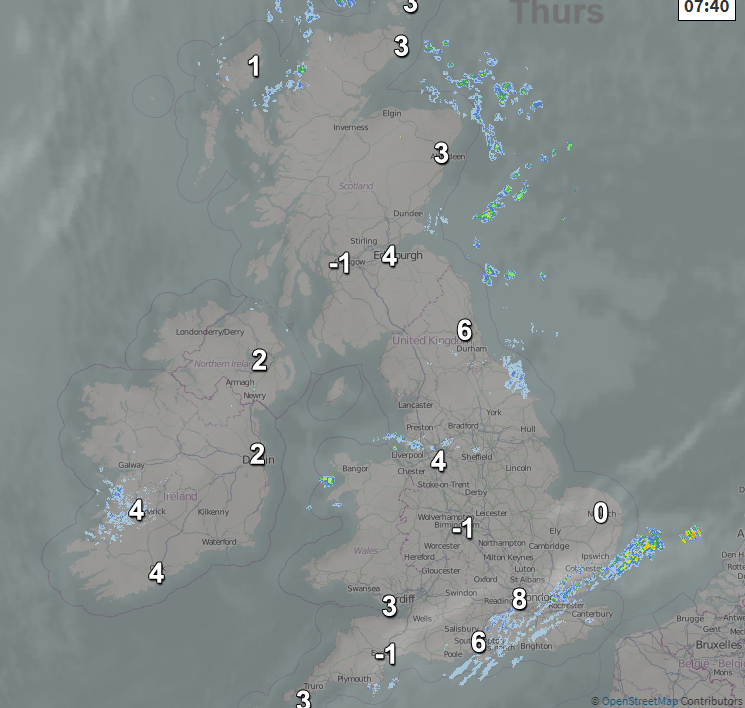 After recent wet or damp weather, there is a lot of surface moisture about. With hardly any breeze there will be some mist and fog forming for Thursday morning but a more widespread fog event by Friday morning with fog lingering for hours in places. Colder air is reaching down over the UK to end the week and we see quite a change from the mild cloudy conditions to chilly quiet weather.
For early Thursday the most prone areas for fog looks to be central, southern Scotland and NW England with a few spots for inland central/southern England. As air temperatures fall the air can not longer hold its water content and the water droplets condense out and mist (visibility over 1,000m) then fog forms (visibility below 1,000m but for public weather warnings it is generally below 180m).