After weeks of milder weather, there is at least something colder to talk about today, but it'll be gone in the blink of an eye, as we'll be back into milder air again tomorrow. Beyond it, there will at least be a subtle change to the pattern with alternating milder and colder weather as low pressure systems move through, rather than the near-continuous feed of warmer air from the south that we've been seeing.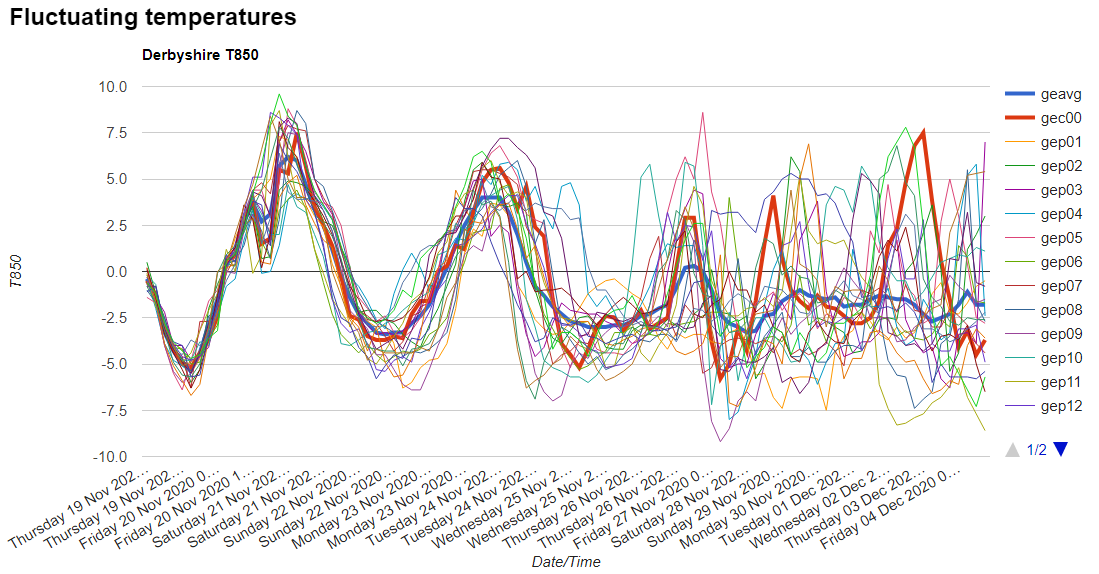 This morning, the colder air has already reached well down into Scotland and will continue to edge south through the day, making for a very different feel than of late. There's been some rain across southern and central England to start, which will slowly clear southeast. Further north, Northern and Eastern Scotland have seen some wintriness, especially over the hills with showers blowing in. They'll continue through the day but will draw back closer to exposed coasts. The rest of the country is all set to enjoy a dry day with sunny spells and just a few showers here and there, and these mostly closer to the coasts.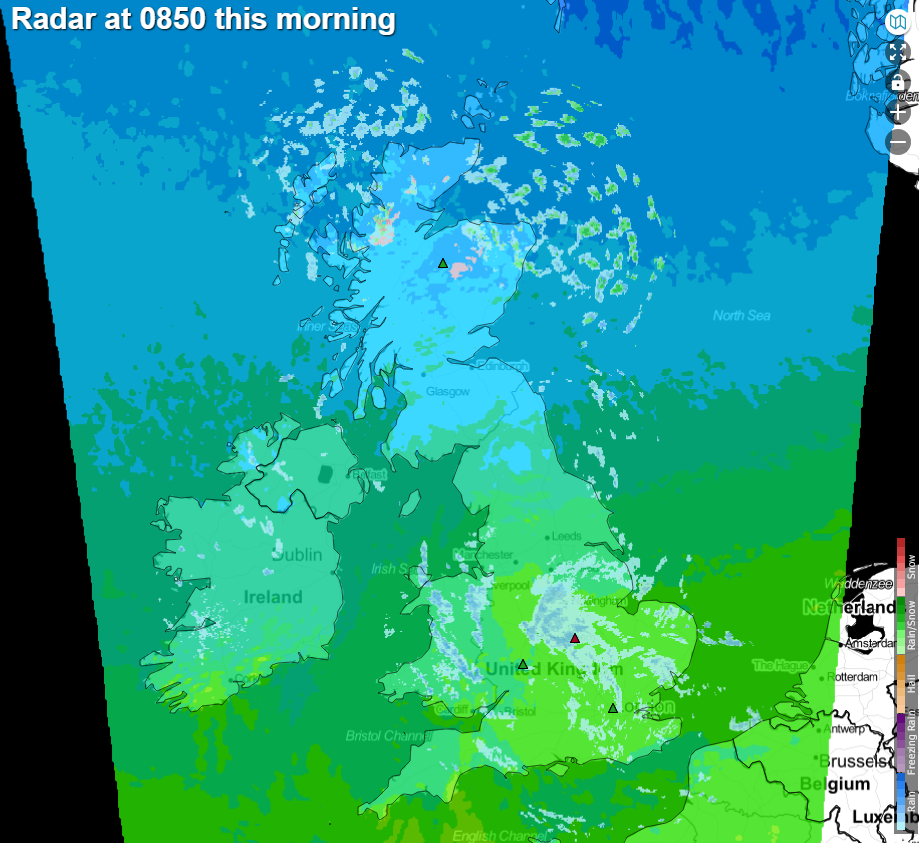 Track the latest rain, sleet and snow here.
One noticeable factor today will be that cold wind, with gales possible near to northern and eastern coasts, especially early on, before it eases right back later on in the day. Temperatures are going to struggle to get into double-figures just about everywhere, with much of the country at 4-8c - the colder end of that through northern England and into Scotland. You can also knock a good few degrees off of those values once the wind is taken into account. So, although we're not talking bitter wintry weather here, it's likely to be a bit of a shock to the system after the maxes into the mid-teens earlier in the week.