Severe gales, flood warnings, snow showers and the Thames Barrier could be called into action as the winds swing around to the North during Wednesday night.
This week has been very mild so far with temperatures up to 16C. Thursday morning will be quite different as strong northerly winds take hold during Wednesday night.
As a low pressure pulls away eastwards, the northerly flow opens up and Arctic Maritime air reaches south. Most of the UK will be in single figures for Thursday, a few 10Cs in the south. That is around average, further north the average is nearer 7C. 5 or 6C could be the maximum air temperatures for Scotland even NE England, add on the wind and that is quite a chill. However, there will be plenty of sunshine about.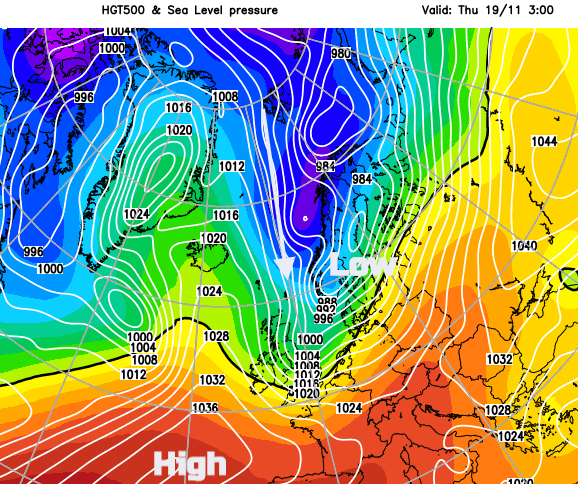 Snow
If you are looking for snow, this will be a brief cold spell with snow only forecast to fall in the far north of Scotland. A few cms for the Scottish mountain tops, wintry bits possible for Cumbrian Fells and north Pennines overnight and early Thursday down to lower levels for northern mainland Scotland and Northern Isles. Northern Ireland could see wintry showers with either sleet or hail early on, Welsh mountains and North York moors the odd flurry but that's about it. The showers and winds ease during the day as pressure builds.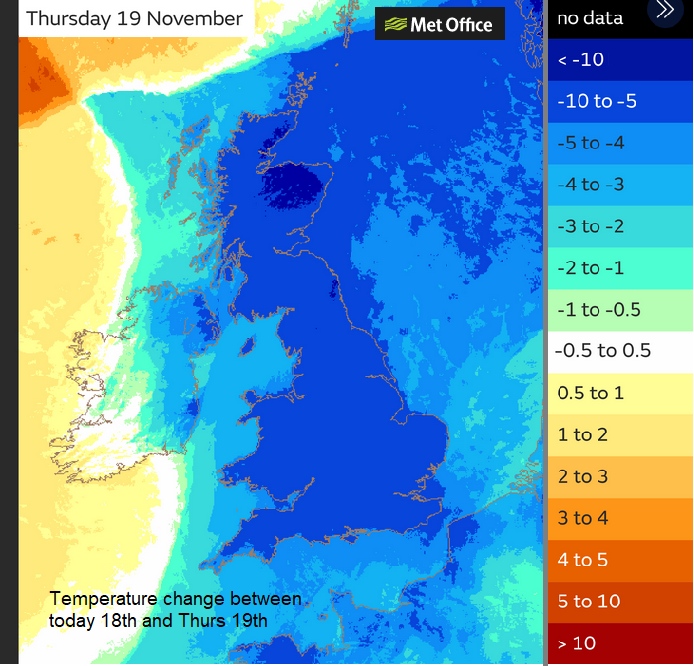 Gales
This short-lived northerly blast will be lively, although most of the action will be during Wednesday night. It could wake you as the strongest winds go by.