Sunday is not going to live up to its name this week, with lots of cloud and with it some outbreaks of rain moving southwest to northeast. The mild, often dull theme with patchy rain continues into the start of next week too, until it's interrupted midweek by a more organised band of rain and blustery winds moving in from the west.
The mildness really is a feature at the moment, Trawsgoed in Wales made it up to 17.4c yesterday, with many other areas well up into the teens. The average maximum for the time of year is 8-10c. The extra cloud around today will probably not allow temperatures to rise quite as high, but still many parts of England, Wales and Northern Ireland will reach 13-16c. Scotland will be a touch cooler at 9-13c.
The UK isn't the only place seeing much warmer than average temperatures currently either, and they'll be continuing into next week.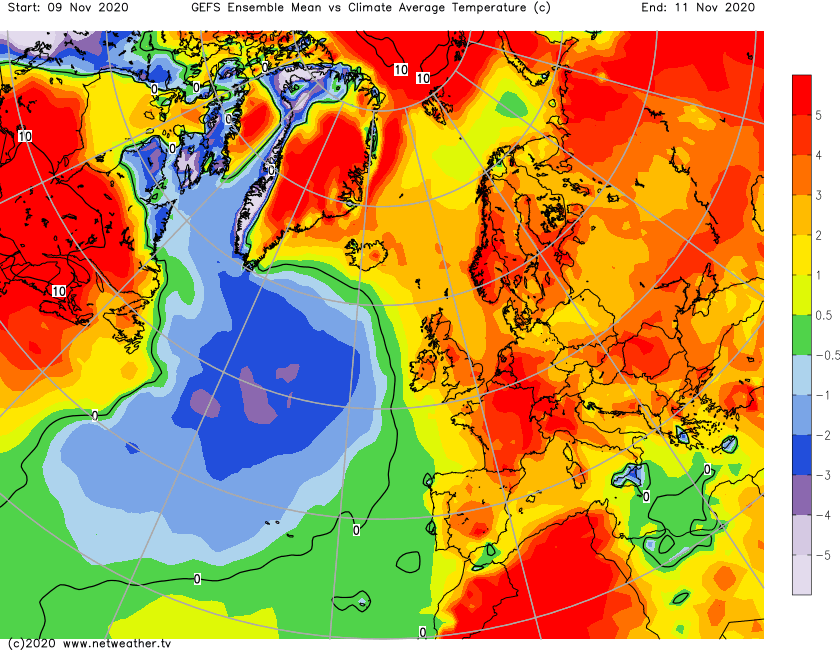 The rain today (Sunday) is down to low pressure which is just away to the southwest of the British Isles, throwing fronts northeast. There'll be some heavy bursts in places, particularly in the west but it'll be patchy in nature, with some eastern and especially southeastern parts missing it entirely. The cloud will be more uniform, with much of the country struggling to see a glimpse of the sun today, perhaps the southeast and southwest of the country may buck the trend here and there though.