In a rapidly changing weather situation, Sunday begins wet, especially over Scotland and in the North and East, but sunny intervals and blustery scattered showers will soon replace this. In southern and some central parts however it may remain cloudy but as one system is quickly replaced by another, more rain will be moving up from the South before the day is out.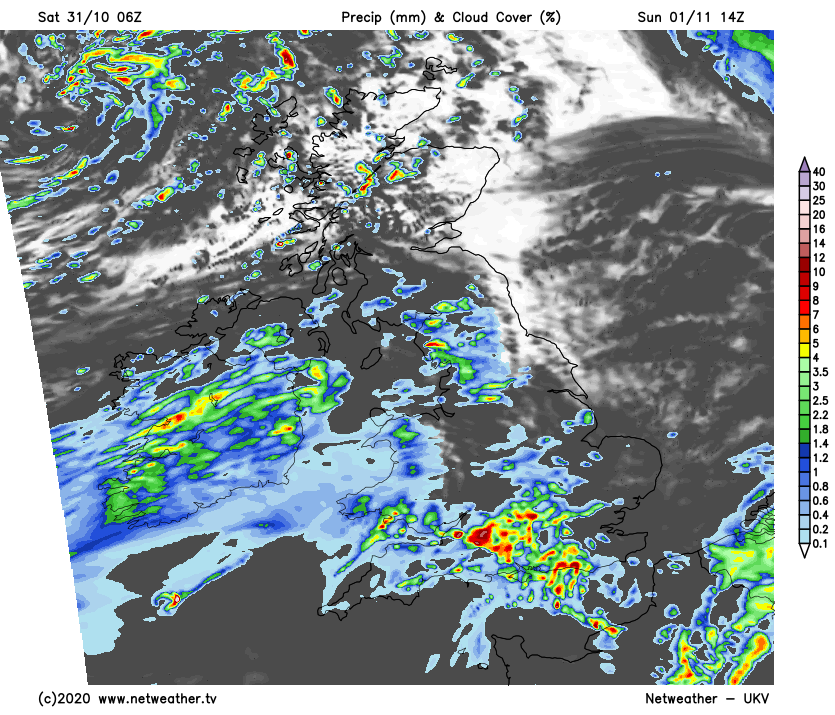 Although still quite fresh with gales in the North and West, a South to South West wind shouldn't be as boisterous. It'll remain very mild though into the new month with top temperatures in the range 10 to 15C.
Most parts see more rain heavy in places after dark, although the North and West of Scotland may see a mix of clear intervals and scattered showers in lighter breezes. But elsewhere winds freshen again from the South, with renewed gales especially over English Channel shorelines. By morning though, the weather should be clearing again from the West. It'll be another very mild night over much of England where temperatures shouldn't fall below 8 to 12C, with 5 to 8C more likely elsewhere.
After the stormy start to November, we see the other face of autumn by mid-week, when it becomes drier and quieter. It'll be colder though, and there'll be a touch of frost in some rural areas at night, with some mist and patchy fog also forming that could linger on some mornings.