A large and deep Atlantic depression will dominate the weather this weekend, making its way slowly eastward to be over Scotland by Monday. This'll bring a band of rain followed by blustery, even squally showers in strong winds. Gales are likely especially in the North and West and over exposed coasts and hills, but it'll be on the mild side particularly towards the South East at first.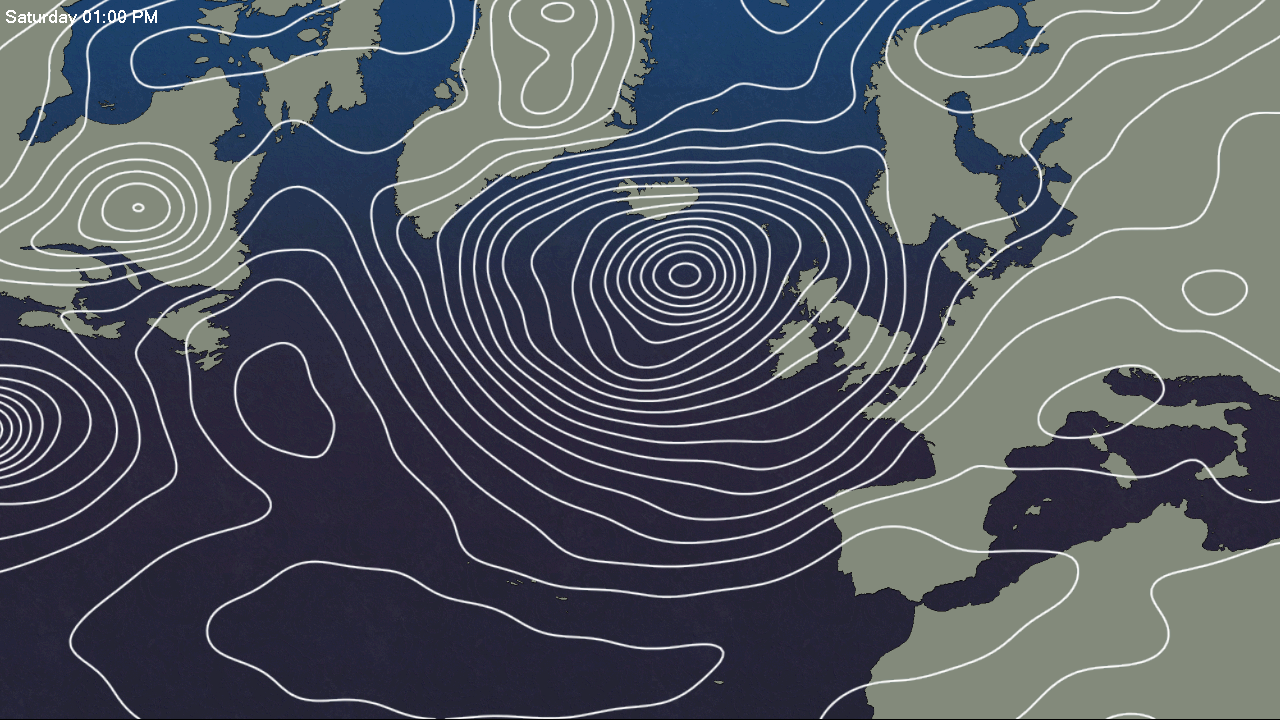 After a bright start to Saturday in some eastern areas, there'll be a band of rain crossing England and Wales through the day. Some of the rain, patchy at first, will be heavy and squally, followed in the North and over much of Wales by sunny intervals and a scattering of blustery showers. Much of Scotland currently has heavy rain, but this'll clear to the East and then you'll join Northern Ireland in a day of sunny intervals and blustery showers. These'll be heaviest and most frequent in the North and West where some will be squally with hail and maybe a crack of thunder.
In a blustery day everywhere, a southerly wind will be fresh or strong, giving gale-force gusts. Across the North and West and in the Irish Sea we already have winds of up to 60 mph, with further potentially damaging gusts likely in the heavier more squally showers and over exposed coasts and hills. Despite the conditions, it'll become very mild across East Anglia and the South East, where the thermometer could reach 16 or 17C before the rain arrives. Elsewhere 11 to 14C is more likely, with a somewhat chillier, fresher feel behind the band of rain.
Central southern England together with East Anglia and the South East see further locally heavy bursts of rain into the evening, that'll move away overnight. All parts will then be in 'the same boat' with a mixture of clear intervals and scattered blustery showers. These continue to be most frequent in the North and West, with some heavy and perhaps lengthy ones over Northern Ireland and West Scotland.