It's been another wet 24 hours for both the northern and southern thirds of the UK. Northeastern Scotland, in particular, has had an absolute soaking overnight with 25-50mm falling in places. It will be a drying out day today though, with much of the country dry or at least becoming dry, but it's just a transient breather as the next spell of wind and rain moves in from the west later.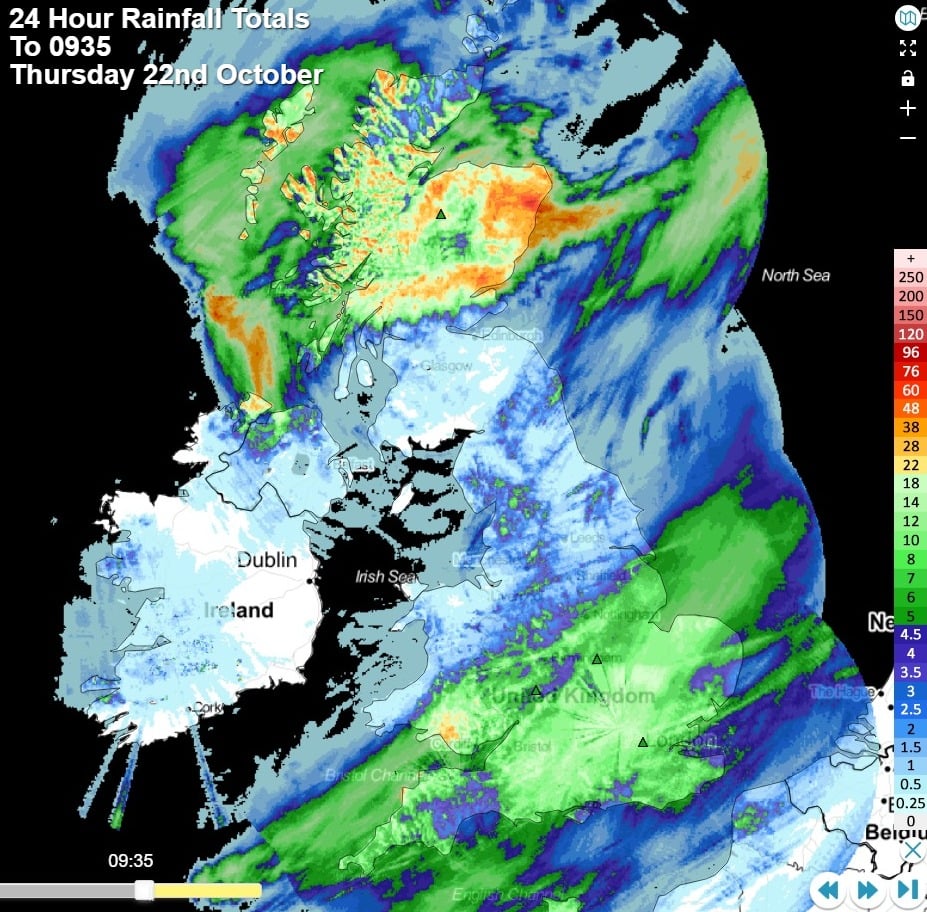 The respite today is thanks to a weak and brief ridge of high pressure moving overhead, but even so, there is still some rain about to start the day. The overnight stuff in the east of Scotland is still clinging to the coast and may take a little while to clear. There are some showers in southern parts and the same through some western regions. A lot of that should ease away during the morning, to leave much of the country dry with sunny spells this afternoon though. Temperature-wise, it's still quite mild in the south and southeast corner in particular with highs likely to reach 15-17c this afternoon. Elsewhere it's a bit cooler and fresher with maxes of 9-13c generally.
Although parts of the UK and Ireland have had a very wet few days with strong winds at times, that's nothing compared to the drama in Rhodes yesterday where several waterspouts formed just near to the coast. Thestixx, who is a member of the netweather community, uploaded this video of them.