There's not much happening today on the weather front, but as pressure falls steadily into the new working week, it'll introduce breezier, much more unsettled but milder conditions. In the meantime, Sunday will be ideal for maybe tidying up the garden, going for a brisk walk perhaps even a cycle ride, to counter those awful covid blues, even though it may feel a little chilly.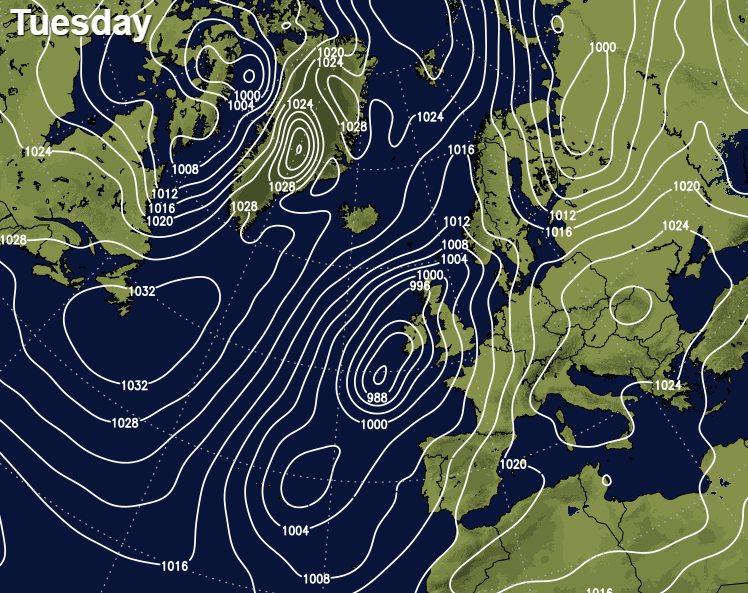 So for many, it'll be another cloudy, quiet day, but with skies breaking in places to give a few sunny intervals. Some mainly the South will fair better than others and most parts stay dry, but with the cloud thick enough to give a little light rain or drizzle and mist in places. This'll be mostly in the North, with Northern Ireland and coasts of the North East England and East Scotland currently quite damp. The far South West may also see a few showers later. Winds will be mostly light, but it'll feel chilly in any breeze. Top temperatures just 9 to 11C in the North perhaps only 6 or 7C across the Northern Isles and 12 to 14C further South.
Apart from further patchy drizzle mostly in the North, much of England, Wales and the North and East of Scotland have a mainly dry evening and night. Most areas keep a lot of cloud, and it'll turn misty in parts, but where skies break, rural fog patches could form these mostly in sheltered eastern areas. Meanwhile the far South West continue to see a few showers, with bursts of rain also spreading to Northern Ireland, the South and West of Scotland and the far West overnight to herald the beginning of a change. A southerly breeze will also develop that'll be light in the East but although turning chilly where skies clear, temperatures shouldn't fall below 5 to 10C.
Across particularly central and eastern parts of England, Monday should stay dry. There'll continue to be a fair amount of cloud but also sunny intervals, and with a southerly breeze, it'll be turning milder. Lothian and The Borders should be bright at times as well and probably dry for much of the day, but elsewhere across Scotland, there'll be some rain or showers.